Paragliding School Provides a Platform to Launch Adventure-Seekers
by Dennis Rahm – photos courtesy of Aerial Paragliding
The sport of competitive paragliding was recently spotlighted in Chelan during the recent U.S. of Paragliding event which drew more than 120 pilots from around the world. Although there are about 5,000 certified paragliders in the United States, only about 10 percent of them fly competitively. The rest are included in the category of recreational pilots.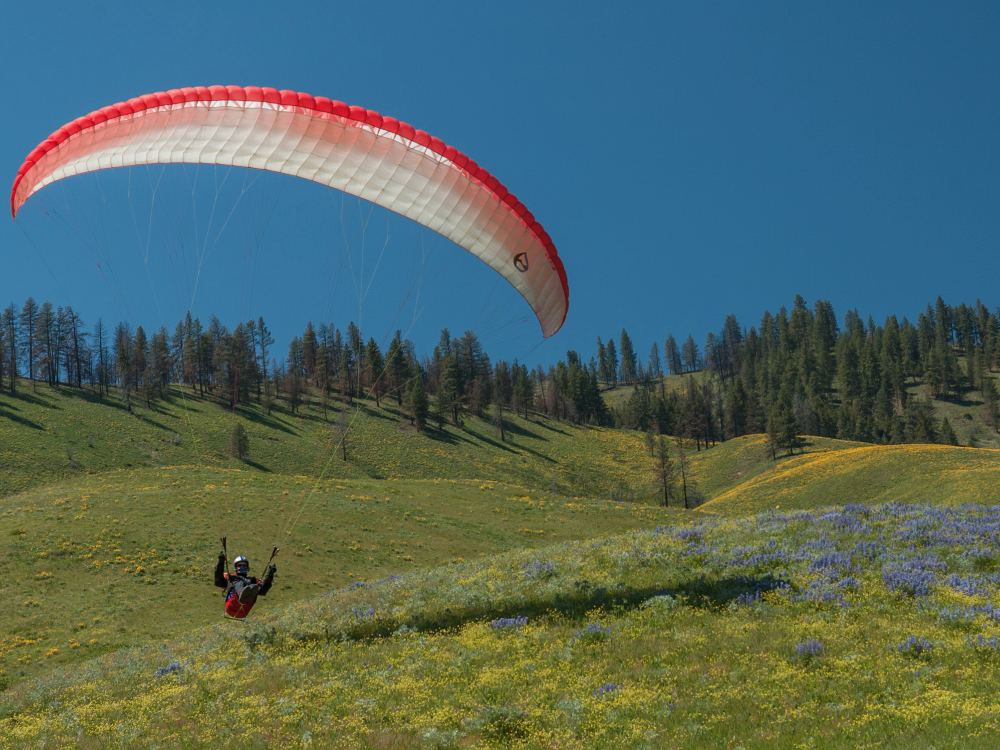 Since the Chelan and Leavenworth areas offer some of the best flying conditions in the world, it only makes sense that one of the longest operating paraglider training schools in the country is located nearby on a ranch outside of Cashmere up Hay Canyon Road.
The 1900-acre Aerial Paraglider School, known as "The Ranch", began operations in 2003. However, paraglider instructor Matt Cone tells LakeChelanNow the first use of the property to train pilots dates to the early 1990's.
The Ranch: Weekend Adventure or 1st Step to Pilot Certification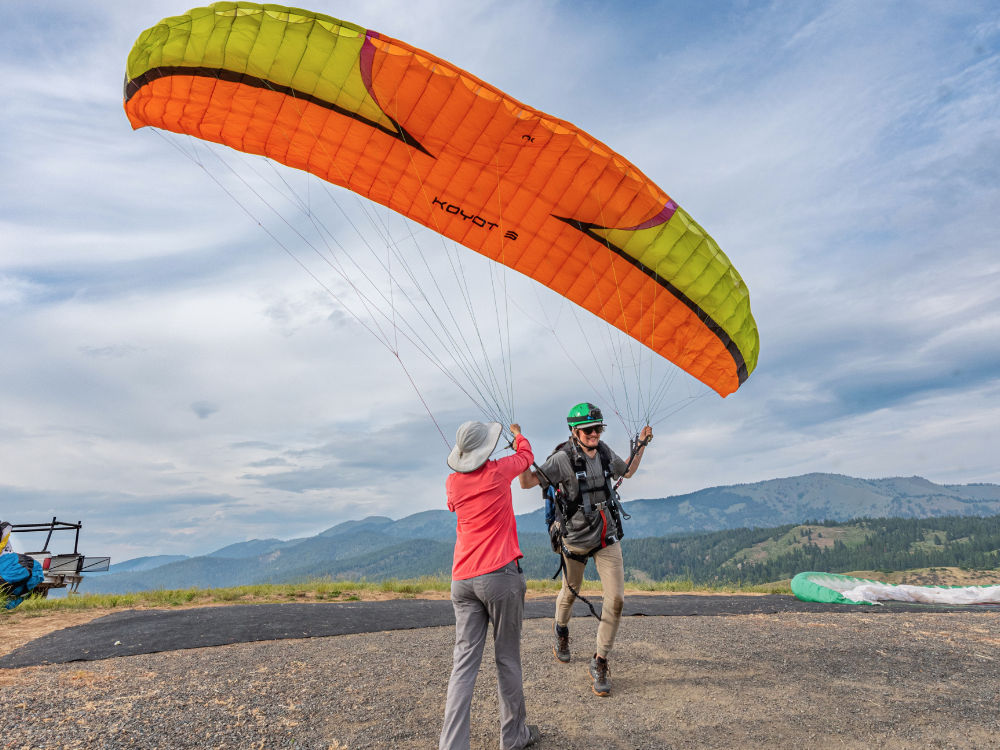 Paragliding is considered the simplest form of human flight. The sport offers easy transport, launching and landing with proper training, the type of training that is available at the Cashmere school.
A two-day Introductory course will have you in the air on the first day of training as you learn the basic techniques of launching, turning and landing. If you decide paragliding is for you, the next step would be to advance to a Novice Certification course that entails a minimum of 7 to 10 days of training and a minimum of 25 flights.
Cone says the local area is a perfect place to enjoy and learn the sport of paragliding. A sport that he terms as safe as snow skiing.
Beginner to Extreme – You Choose the Level of your Paragliding Experience