Stay in a former fire lookout up the Entiat Valley
information and photos released by Entiat Ranger District; featured photos above – Jason Neuerburg
Nestle into your sleeping bag at the top of a mountain, wake up to a fantastic sunrise, enjoy a spectacular sunset, watch chipmunks scamper and birds fly, all experiences that will soon become available to individuals renting the Steliko Lookout on the Entiat Ranger District. The lookout is now available to rent for $95 per night on
https://www.recreation.gov/
. Reservations may be made up to six months in advance.
"Over the past couple of years, we have been working with volunteers to remodel the lookout so that it would be available for rent," said Entiat District Recreation and Natural Resource Specialist Jon Meier. "We replaced the flooring, painted the interior and exterior, installed a new door, replaced the windows and siding, built new beds, and updated the small kitchen area." The lookout has LED lights and an outhouse nearby.
"We are excited to provide the lookout as an overnight rental opportunity. We have entered into an agreement with the local non-profit Wenatchee Valley TREAD and they are going to take on most of the management of the lookout. This is a great way to partner with local resources to help us provide exciting opportunities on the forest," Meier said.
Steliko Lookout was built in 1947 on top of Steliko Point, about 12 miles northwest of the town of Entiat. It was in use until the mid-1990s and intermittently since then. With modern means of locating wildfires, such as aerial observation and satellite technology, it no longer needs to be staffed as a fire lookout.
"The lookout was remodeled into a recreation rental to provide a unique overnight opportunity that the public can enjoy. Lookout towers are iconic structures that will always be linked to Forest Service history. Providing this lookout for public use allows visitors to tap into that history, enjoy amazing views, and help connect people to the wonders of nature," Meier added.
Steliko Lookout can be accessed by a high clearance car, preferably an all-wheel drive SUV or 4-wheel drive, during the summer and fall.  Do not attempt to access the lookout with two-wheel drive vehicles.  During the winter and spring, the road leading to the lookout is gated closed. During the winter people will need to walk, cross-country ski, snowmobile, or snowshoe the 1.6 miles from the Steliko Work Center to the lookout.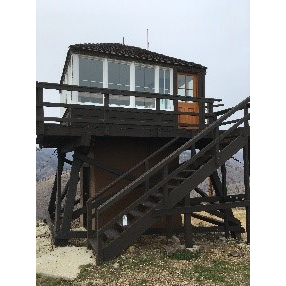 The newly remodeled Steliko Lookout with a fresh coat of brown paint, new windows, new siding, and new wooden door. A misty gray sky, mountains and trees are seen behind the lookout tower. USDA Forest Service photo by Jon Meier.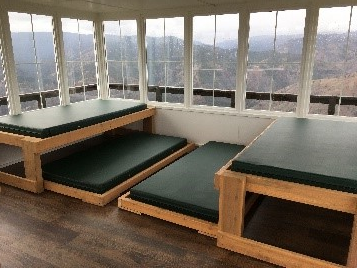 View of the newly constructed bed platforms inside Steliko Lookout. USDA Forest Service photo by Jon Meier.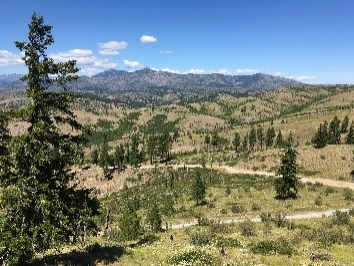 One of the great views from Steliko Lookout. USDA Forest Service photo by Jon Meier.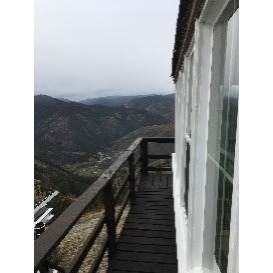 View of the small hamlet of Ardenvoir from the catwalk at Steliko Lookout. USDA Forest Service photo by Jon Meier.