Sunshine and Parade Make for a Perfect Day
By Dennis and Loni Rahm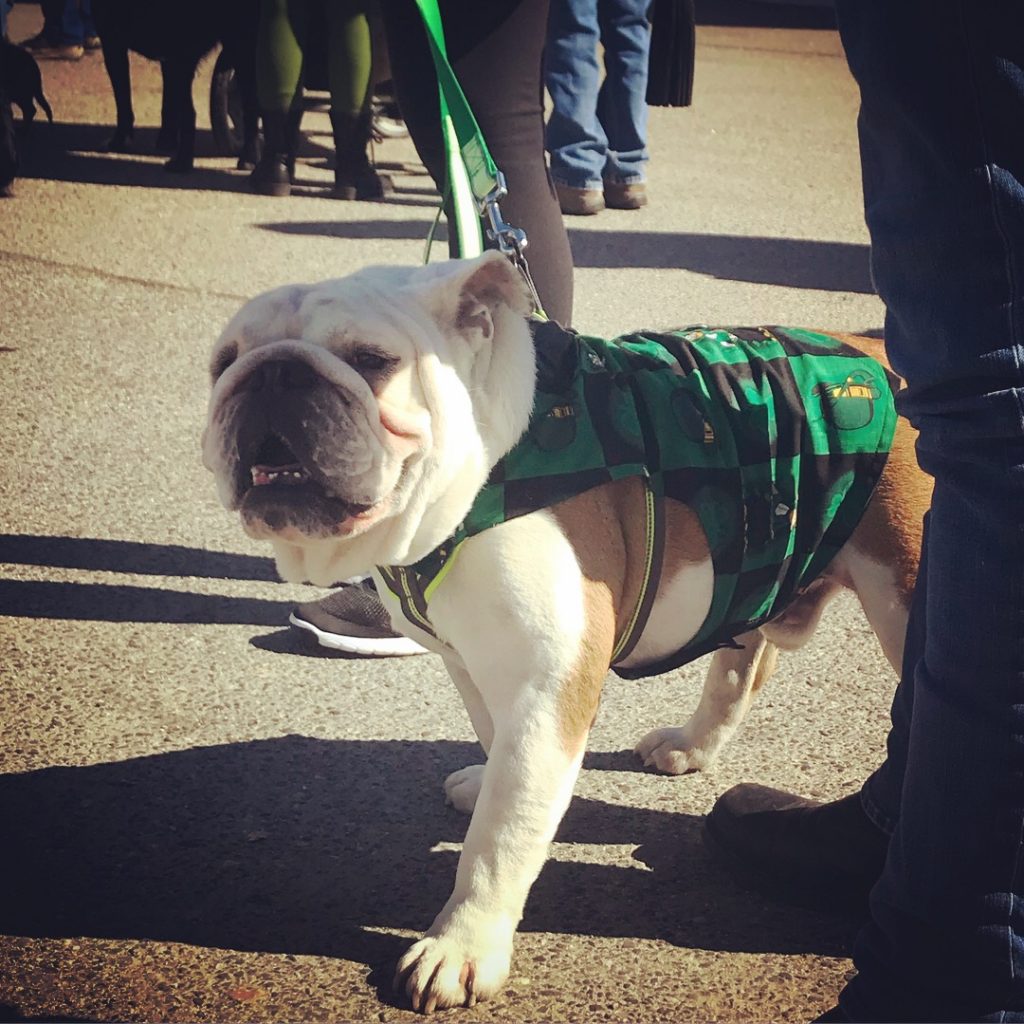 Blue sky and sunshine greeted participants and spectators alike at Saturday's Wayne Kelly Memorial Top Dog Parade in Chelan. The days activities began around 8:30am as participants gathered for the Shamrock Shuffle 5K Fun Run, sponsored by the Lake Chelan Lions Club. More than 115 walkers and runners, some with their dogs, took part in the event in an effort to help the Lions Club increase local awareness of diabetes. The Lions Club hopes to raise enough to send a couple of kids with diabetes to a Lions camp specializing in diabetes care and education.
Prior to the start of the noon parade in downtown Chelan, Pepe and Leo owned by Shirley Luker of Chelan, were crowned Top Dogs for 2018. Spectators were already lined up on both sides of the street as the parade started at noon and made its way down Woodin Avenue.

Following the parade, Campbell's Resort hosted a "Barking" lot party that featured human and doggy treats in addition to live music. Adults were also invited to attend the Lake Chelan Taste of the Irish sponsored by Campbell's and Stormy Mountain Brewing.
All in all it was another outstanding Top Dog Parade and a great lead in the official start of Spring in a few days.
To experience the highlights from this years celebration or a full video of the parade, check out the videos below. Or browse hundreds of photos posted  in our photo gallery.
GALLERY