Volunteer, Donate, Register to Help Local Families
Information released by Manson Chamber of Commerce
One of the most joyful Christmas traditions in the Chelan Valley is coming up on December 14th 9:00am – 5:30pm at North Shore Bible Church in Manson. Manger Mall is celebrating its 11th year making Christmas feel more like Christmas for all. Many families find money tight at the holidays and we don't want children to be without a gift.
Parents complete the simple form and mail it back to the Manger Mall. Volunteers enter the information into a database. Next a postcard is mailed back with information on what time parents/guardians are scheduled to shop.
This year parents check in on Saturday December 14th. The church is festive with hundreds of gifts arranged by age groups. Parents select one gift for each child on their list. They may also choose one comfort item per registered child such as a hat, blanket or pillow with handmade holiday pillowcase. Additionally they may choose one item for the family to enjoy together, such as a game. Then off to the checkout line where they pay $1.00 per gift. This way the families are invested in the gifts they select for their loved ones. The final step is the wrapping stations where Christmas paper, ribbon, tape and tags are provided as well as volunteers to help with the wrapping!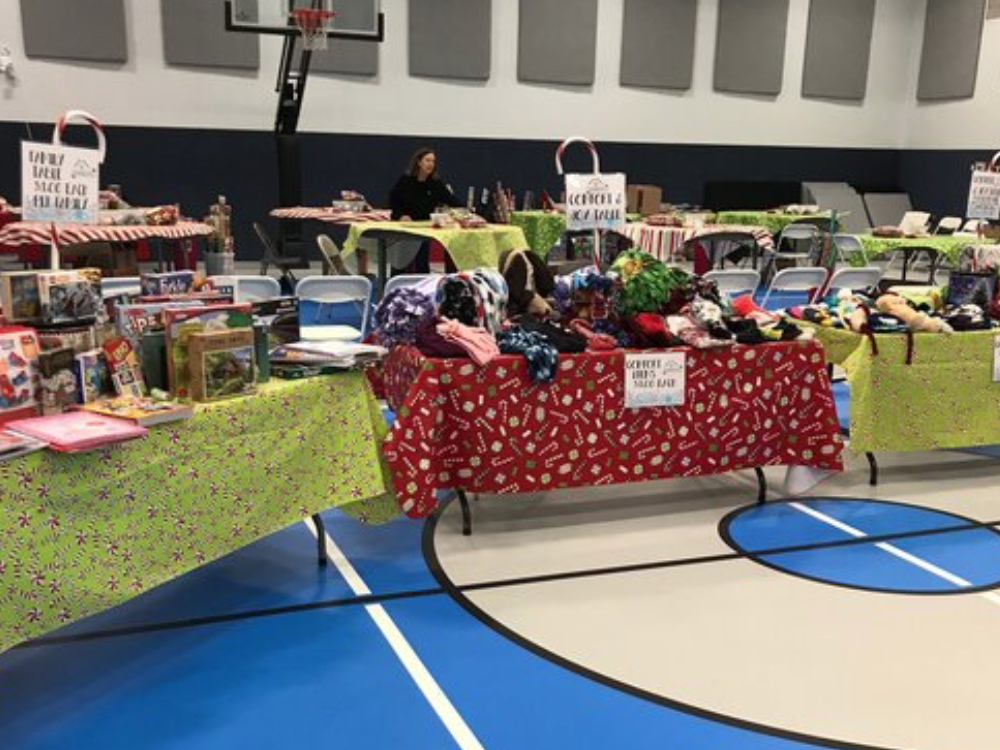 So how can you help? Purchase a gift or two in the $25.00 range for children infants to 18. Drop off your unwrapped gifts in the decorated boxes at the Lake Chelan Chamber of Commerce or the North Shore Bible Church by December 9th. Or write a check made out to Manger Mall and mail it to Manger Mall, P.O. Box 477, Chelan WA 98816.
Would you like to volunteer and be part of the BIG day on December 14th? Send Manger Mall an email at volunteermangermall@gmail.com.
May all of your holidays be MERRY and BRIGHT!
By Shannon Leahy and Candace Farnsworth