Santa Makes a Special Appearance on This Week's Show
A LakeChelanNow.com production
There was alot of radio experience grouped around the table. Four familiar names, faces and voices when Jerry Isenhart, Ray Dobbs, Steve Byquist and Dennis Rahm got together this week. After a bit of discussion (and counting on fingers), it was determined that collectively they had nearly 170 years in broadcast.
Once it was established that they were older than radio itself, the real conversation began. Today's topic: Christmas through the years, and more specifically, Santa's annual arrival in the Lake Chelan Valley.
Listen to Making Waves – Powered by Chelan Realty
Episode thirty-five with Jerry, Ray, Steve and Dennis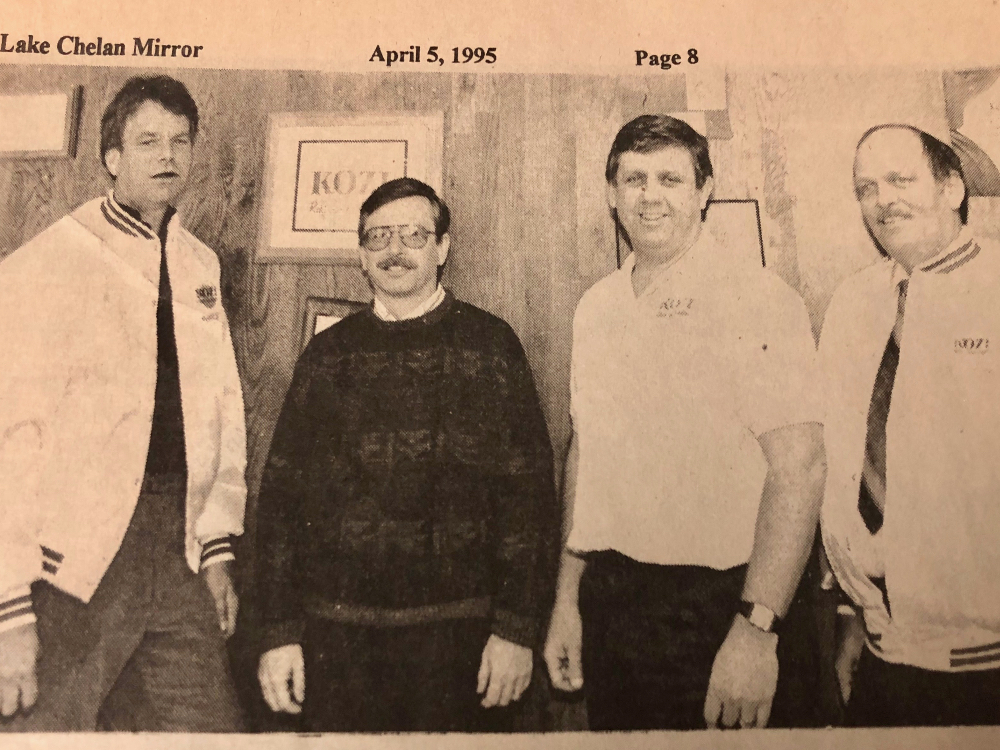 KOZI Radio Team from 1995: Steve, Dennis, Ray and Jerry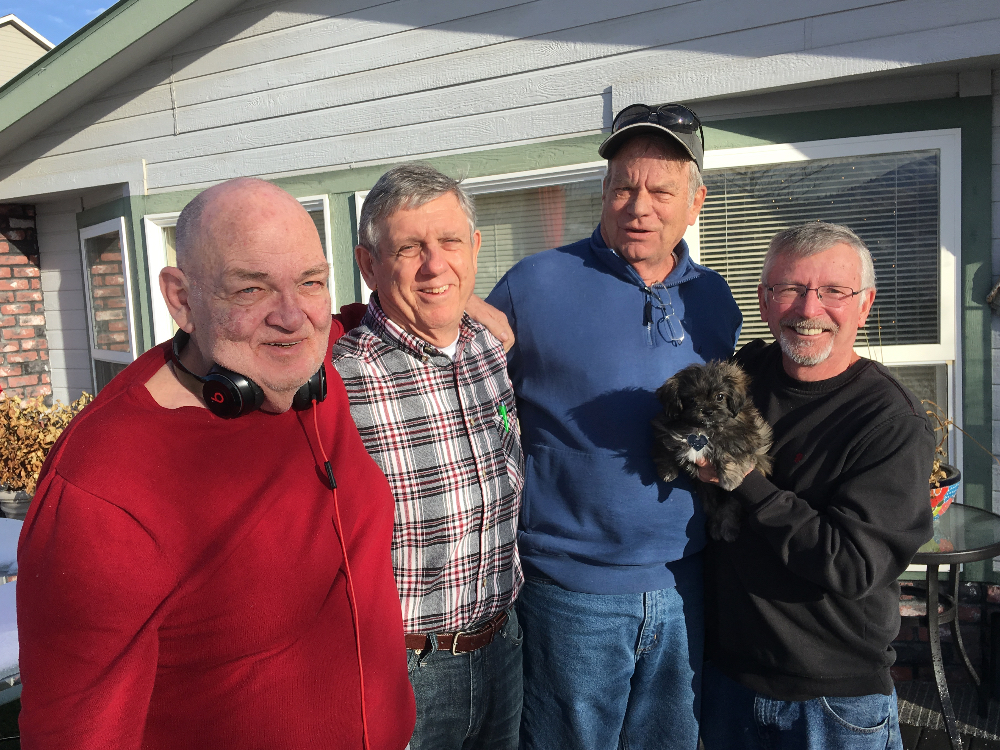 The Radio Guys 23 Years Later: Jerry, Ray, Steve, Dennis and Jerry's new puppy
Ho Ho Ho!
We would love to share your pictures with Santa from Lake Chelan's Christmases Past. Email digital pictures or you can even take a picture of old pictures with your IPhone. Either way, email the images to info@lakechelannow.com. Please put a caption with your email to identify people in the picture and the date if possible.