Golfers enjoy a pocket of sunshine on the course
Information and photos below released by Sherry Fisk; file photo above courtesy of Lake Chelan Golf Course 
The ladies club had a very small window of opportunity for 18 players to complete their competition on Thursday May 14, 2020. Rain sprinkles were present at the beginning and the end but their 18 holes were dry and fair weather.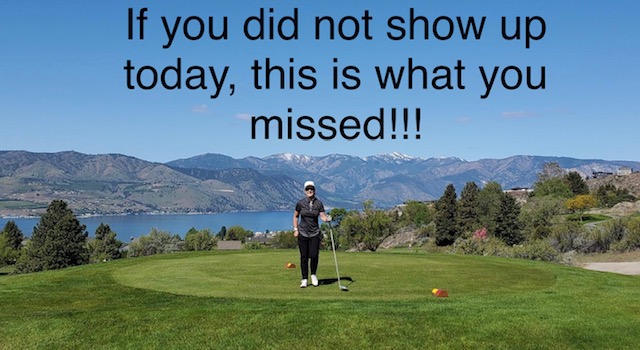 This week's competition was called 3-4-5 (You count your best 3 par 3s, 4 par 4s and 2 par 5s less ½ your handicap.)
Winners were:
Division 1: First place was a tie between Nancy Judson and Jan Artim, 28.5.
Division 2: First place, Karen Holst, 28. Second Place, Maggie Stalcup, 29.
Division 3: First place, Julie Allison, 27.                                                             

 

        

 

Birdies were made by two ladies: April Talley on hole 12 and Jan Artim on hole 14.
Next week is Medal Play (low gross and net of field and low net by division) and it will also be the start of the club's Apple Blossom Tournament. This is an inter-club tournament of match play.
Our tee time next Thursday, May 21st is 9:00 am. Please check in by 8:30.