Join the Parade on Woodin Avenue, followed by music and festivities at Riverwalk Park
Information and photos submitted
Contrary to popular belief, Cinco de Mayo is not Mexico's independence day. (That is celebrated on September 16th). Instead Cinco de Mayo commemorates the Mexican army's unlikely victory over the French forces of Napoleon III on May 5, 1862 at the Battle of Puebla during the Franco-Mexican War.

Today marks the Lake Chelan Valley's 3rd Annual Cinco de Mayo Parade and Celebration. Event organizer, Marcela Anaya, would like to invite the community to participate in the festivities by joining the parade (or watching it) and then coming to Riverwalk Park for music, dancing, food and the selection of the Miss Cinco de Mayo Royal Court.
"Everyone is welcome to march in the parade," said Anaya. "It's a time for community to come together just to laugh and celebrate life."
Those wishing to join the parade should meet around 1:00 p.m. in the parking lot behind Wells Fargo. The parade route is along Woodin Avenue, ending at Riverwalk Park where the celebration will continue until, as Anaya put it "until we are tired or we run out of food".
Participants will also have the opportunity to observe the Miss Cinco de Mayo Pageant. The four local ladies who are vying for the crown will perform in a talent demonstration in front of the audience. They will also be asked a question by the panel of judges and compete in a final challenge. The winner will be announced at the conclusion of the pageant.
Happy Cinco de Mayo!
Meet the Miss Cinco de Mayo Candidates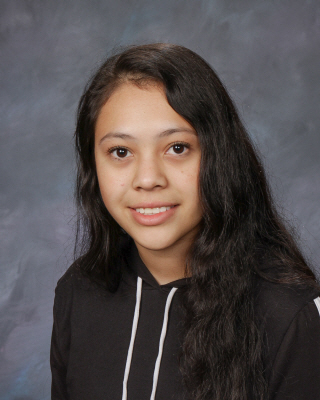 Marisol Leyva
17-year old Marisol Leyva is a junior at Manson High School. She was born in Guerrero, Mexico and moved with her family to Manson in 2014. She lives with her mom, Carolina Saucedo, her dad, Francisco Leyva and her "four incredible brothers and three beautiful sisters." Marisol was the fourth born and helps take care of her younger siblings.
"I love to take care of them because family is my first love and priority," she said.
One of Marisol's favorite things to do is play soccer with her brothers. Life is all about making memories and she likes making memories with her brothers.
Marisol says "I'm participating in the Cinco de Mayo celebration because it seems like a good opportunity to help me grow and experience being in a parade."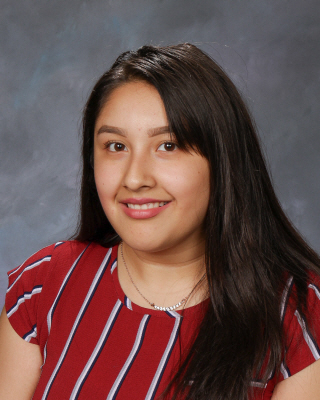 Adilene Mendez
18-year old Adilene is the daughter of Socorro and Margarito. She is a senior at Manson High School. Adiline has helped with Winter Fest, assists with story time at the Manson Library and helped pick up trash and weeds during the annual community clean up day. In school Adilene has been involved in Future Farmers of America (FFA), Future Business Leaders of America (FBLA), as well as participating in soccer and volleyball.
Adilene works for Chelan Fruit Company during the cherry season and El Vaquero Mexican Restaurant. When she isn't working, Adilene helps her mom at home with chores, cooking and works on homework. She enjoys going to church and likes to socialize with people and learn about God.
Adilene is running for Cinco de Mayo Royalty because she would like to experience it and it will be a dream come true for her. Adilene also is running in hopes of receiving the scholarship to help her pay for college. "I want to be a role model for my two younger sisters," she said.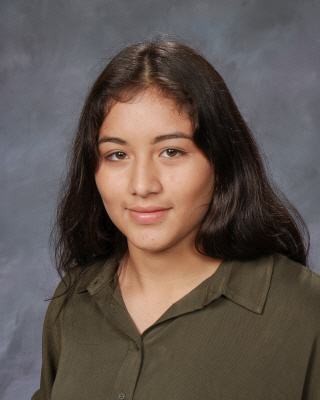 Araceli Mejia
Araceli is 15 years old and lives with her mom and three brothers. She is a sophomore at Manson High School. Araceli is passionate about listening to other people and offering advice. She also enjoys playing soccer – a sport she began three years ago.
Araceli decided to participate as a Cinco de Mayo candidate because it's a great opportunity. "I would be honored to serve as royalty and be a leader for this community," said Araceli. She also wants to achieve her goal of studying finance when she attends college.
Litzy Valdovinos-Sanchez
Litzy is the 15-year old daughter of Pascual Valdovino and Anahi Sanchez. She has two sisters: 11 year-old Bethzy and 10-year old Karla Mackenzie and a 6-year old brother, Ramon.
Litzy is a sophomore at Manson High School where she is an honor roll student. She has been participating in cheerleading for basketball and football, and she is currently the manager for the Manson soccer team. Litzy was her class homecoming royalty princess in 2018. She also participates in Kahiau Club sand volleyball. In her spare time, Litzy likes to help her mom remodel and find new creative ideas for her home. Shel also enjoys being outdoors and traveling with her family.
"Going each year to see the Cinco de Mayo royalty would give me so much contentment, motivating me in becoming who I am now – a strong confident leader," said Litzy. "I would like to be a role model for girls, letting them know anything can be achieved. I would be honored to be my community's leader and making my university dream come true."