Girls Invitational Scheduled for Thursday
Information and photos courtesy of Coach Einspahr
Hosting over 130 golfers on what turned out to be one of the best spring days weather-wise we've had so far, Gamble Sands presented a golf course in awesome shape and the boys responded well.  With an individual winning score of 3–under par 69, Kamiak's Devin Kim took medalist honors, leading his team to the 3A/4A team title as well, with an overall team score of 293–just slightly over a one-over par 73 avg. for the 4 scorers for the team!  That's some hot shooting!

The winning team for the 2B/1A/2A division was 2A Sehome with a 327, followed closely by Zillah with a 333.
The Chelan boys had one of their best showings so far this season coming in with a 363, besting their previous this season by over 20 strokes.  They were again led by sophomore Miles Grossberg with a 4-over 76, but  a number of the players made much improvement from previous outings this season.
Freshman Joey Gasper came in with the second best score on the team with another 89, but this could have been much better if he would have avoided one unfortunate hole where he had some difficulties getting himself out from a 15 foot deep drop off "waste area."  Overall I was very happy with the improvements made by the Chelan team as we near the halfway point in our season.
Tomorrow, we continue with the Girls Invitational tournament at Gamble Sands.  We will be hosting over 80 girls and look forward to another great day of golf!
Sincere thanks to Assistant Coach Amber Finch for running this tournament and making it into a high quality experience for everyone involved!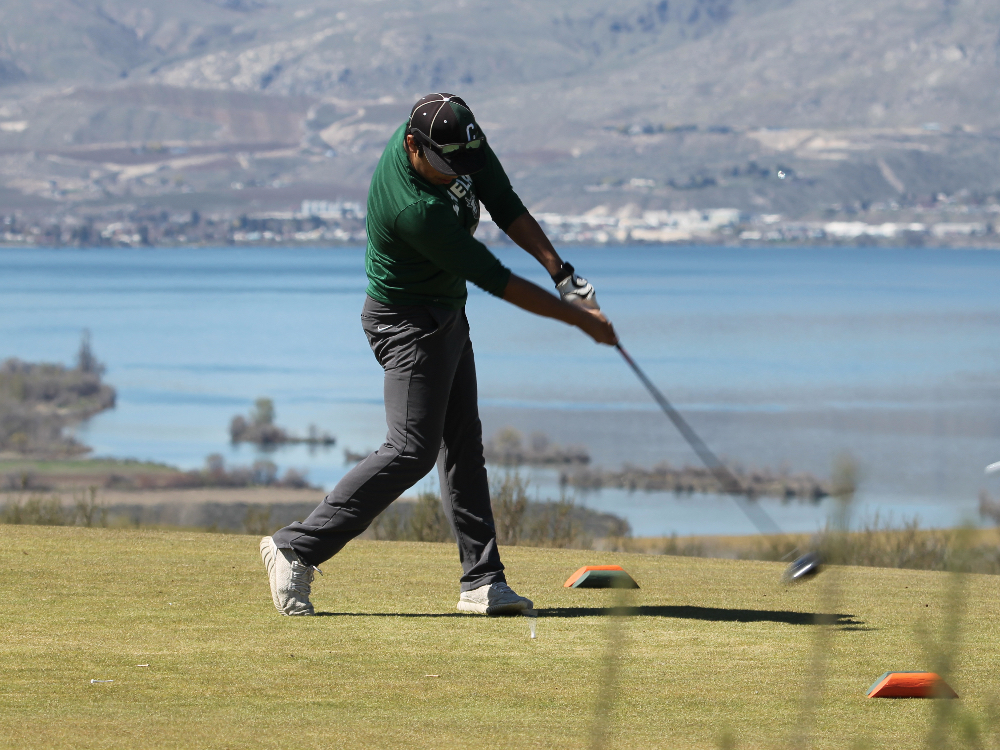 Featured photo at top of story: Chelan's Joey Gasper (freshman). Photo above: Chelan's JD Gonzalez (sophomore)