Illegally Parked Cars will be Ticketed
Information released by the City of Chelan
The City of Chelan has provided notice that vehicles parked illegally in designated "No Parking Zones" will be ticketed.  This includes all vehicles parked illegally in the City and along Highway 97A near Lakeside Park which is marked as a designated "No Parking Zone."
City Councilman Ray Dobbs says that parking is always a challenge at or near popular parks during the summer months. Dobbs encourages people going to Lakeside or Don Morse Park (or points in between) to take advantage of the Summer Fun Bus.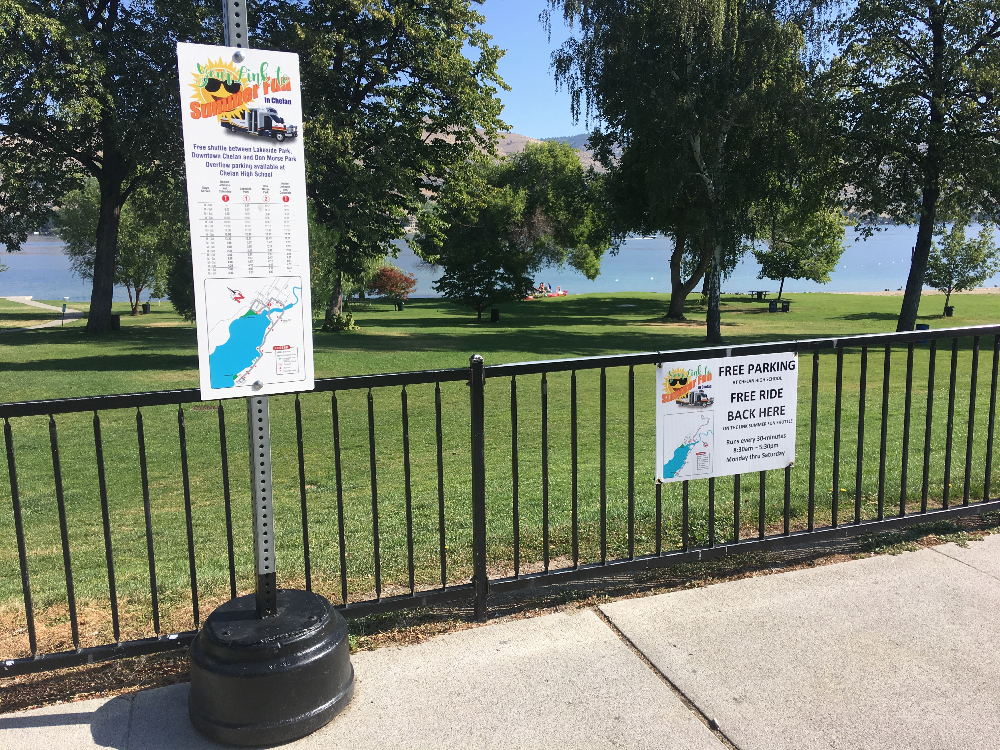 The free shuttle, provided through Link Transit, makes a loop between Don Morse Park and Lakeside Park every 30 minutes from 8:30 a.m. – 5:30 p.m.
It also makes scheduled stops at City Hall, Chelan High School and Slidewaters.
The best place to park for the free Summer Fun Bus is at the High School.