CHS Wrestling Team Heads to CTL League Championships
Information compiled. Photos courtesy of Richard Uhlhorn Photography
Two Chelan High School Wrestlers were recognized at the recent Senior Night: Angel Mendoza and JJ Mercado. Thank you for your outstanding efforts and good luck moving forward!
Congratulations to the CHS Wrestling Team, headed to the CTL League Championships on Saturday, February 8, starting at 10:00 a.m. at Cascade High School.
Wrestlers can advance to the Regionals at Deer Park on Saturday, February 15. The State Mat Classic will be hosted in Chelan on Friday and Saturday, February 21 and 22.
Go Goats!
Angel "Pumba" Mendoza (one of the team captains) didn't get to see a match until mid-January due to a broke hand suffered during football season. He is a returning state finisher and looks get back on the podium again this year at state. He enters districts with a 7-4 record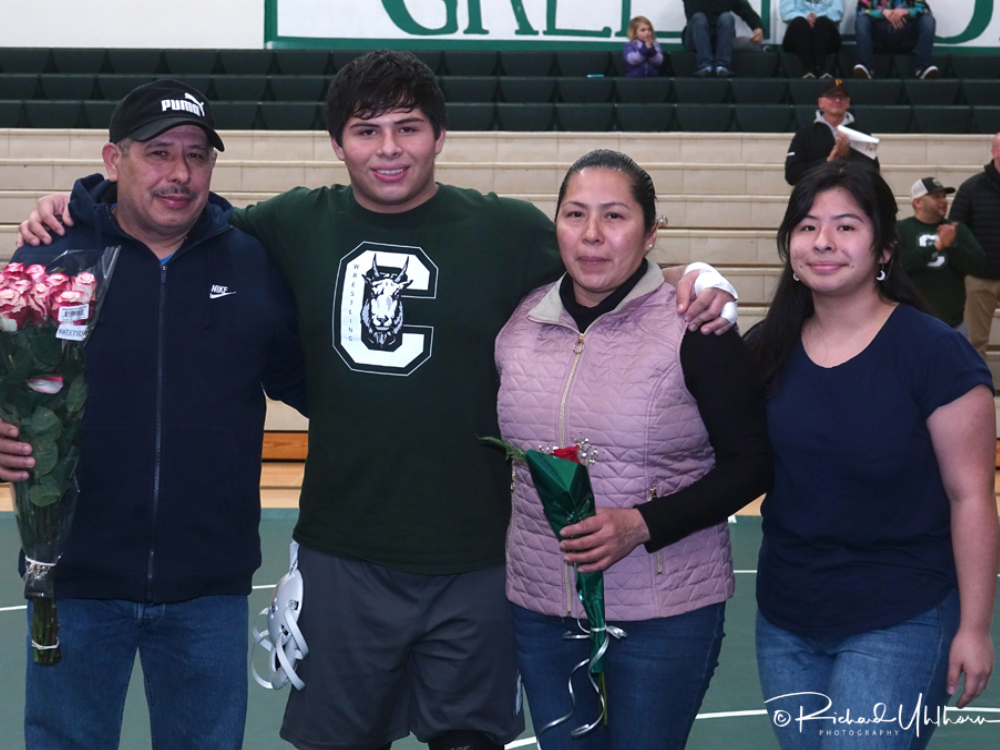 JJ Mercado has wrestled some tough competition this season and has battled some injuries along the way. He has a record of 11-8 and looks to make some waves at districts this weekend.