Seven Goats earn All-League selections
by Dennis Rahm, LCN Photo above (left to right) Julio Alatore, Alonzo Benegas, Angel Mendoza, Miguel Neri, Nathan Alcala.
It was another rousing send off as five members of the Chelan Wrestling team headed off to Tacoma Thursday morning to participate in Mat Classic XXXII. The grapplers were first introduced during an all school assembly at 8:30 am and then were given a police escort from the high school to Morgan Owings Elementary where they were greeted outside by an enthusiastic crowd of grade schoolers.

Julio Alatore and Nathan Alcala have qualified as Alternates while Angel Mendoza at 195 pounds, Miguel Neri at 220 and Alonzo Benegas in the 285-pound class will wrestle their first state matches on Friday at the Tacoma Dome.
The Mat Classic will feature morning and afternoon sessions on Friday. A third session will start Saturday morning at 9:45 with Opening Ceremonies and the Parade of Athletes scheduled for 4:40 pm with Championship Finals to start at 5:00 pm Saturday.
Caribou Trail League All-League selections were also announced this week and the Chelan Wrestling team was well represented. Julio Alatore, Nathan Alcala and Angel Mendoza were all named to the First Team. Jahir Garduno was selected Second team All-League and Honorable Mention accolades were awarded to Logan Oules, Clayton Reeves and Miguel Neri. Cascade Kodiak Hunter Reinhart was named Wrestler of the Year while Coach of the Year went to Dean Agee of Omak.
To watch a live broadcast of the high school assembly, visit Lake Chelan Now Facebook 
Additional details of their progress at state will be reported as information is received. Congratulations and GO Goats!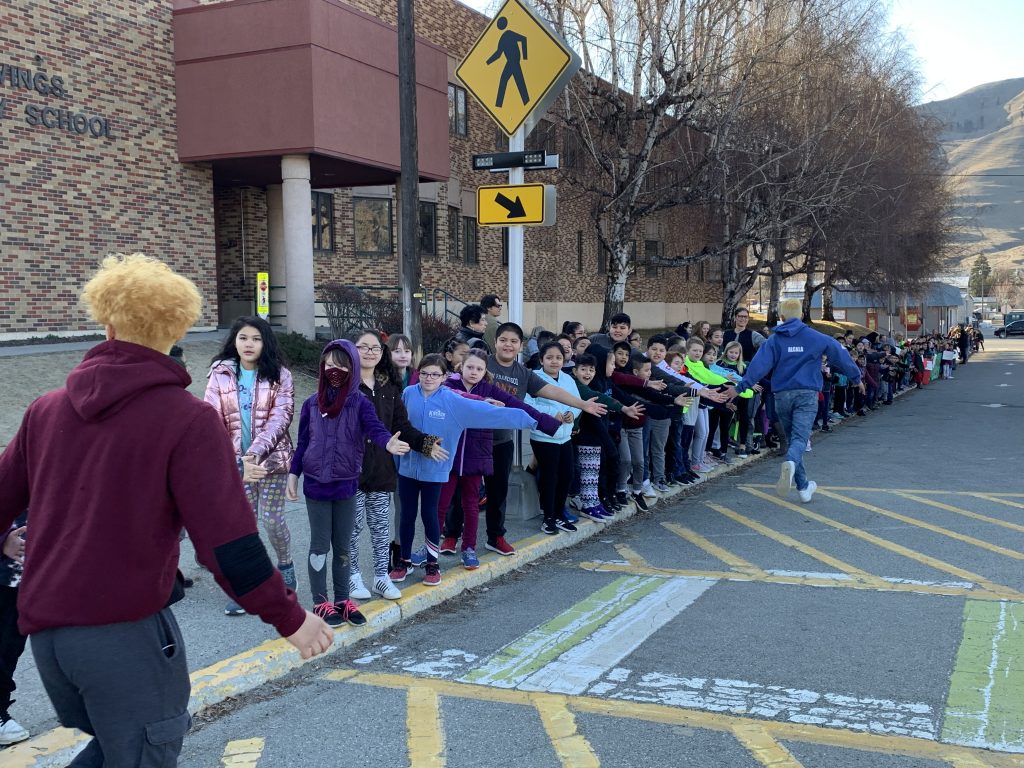 In traditional fashion, state-competition bound students are greeted by an enthusiastic crowd of MOE students before their departure!