Congratulations to State Champ Carson Clinton
information and photos released by Coach Einspahr
Chelan freshman Carson Clinton played a gritty, consistent two rounds of golf over the two days of the State Championship Tournament, coming out on top with a 2-over par 144 two round total, besting the second place golfer Giap Do from Bear Creek School by two strokes.  Both Clinton and Do were even for the day until Clinton birdied #17, and with the one stroke lead he had over Do on Tuesday, sealed the championship.
Today's match was a fitting challenge for the top golfers as the wind was quite variable and swirling from many directions, creating some tough reads into the greens.  Over the two rounds, Clinton had only 4 bogeys and 2 birdies (both birdies today) and parred the other 30 holes!
His fortunes were in doubt today after his tee shot on the par 5 #14 hit a tree and landed in a depression, while his next shot caught another tree, but he was able to hit his next shot the remaining 230 yds  and land next to the green, chipping and putting in for the par!  The entire round today was an incredible and exciting golf exhibition between the top two golfers – a real treat to be a part of!
With this final report, I will sign off.  I appreciate those of you who commented positively about these updates and I hope they were helpful in being able to acknowledge the achievements of these students on the golf team.
Kirk Einspahr
Chelan HS Head Golf Coach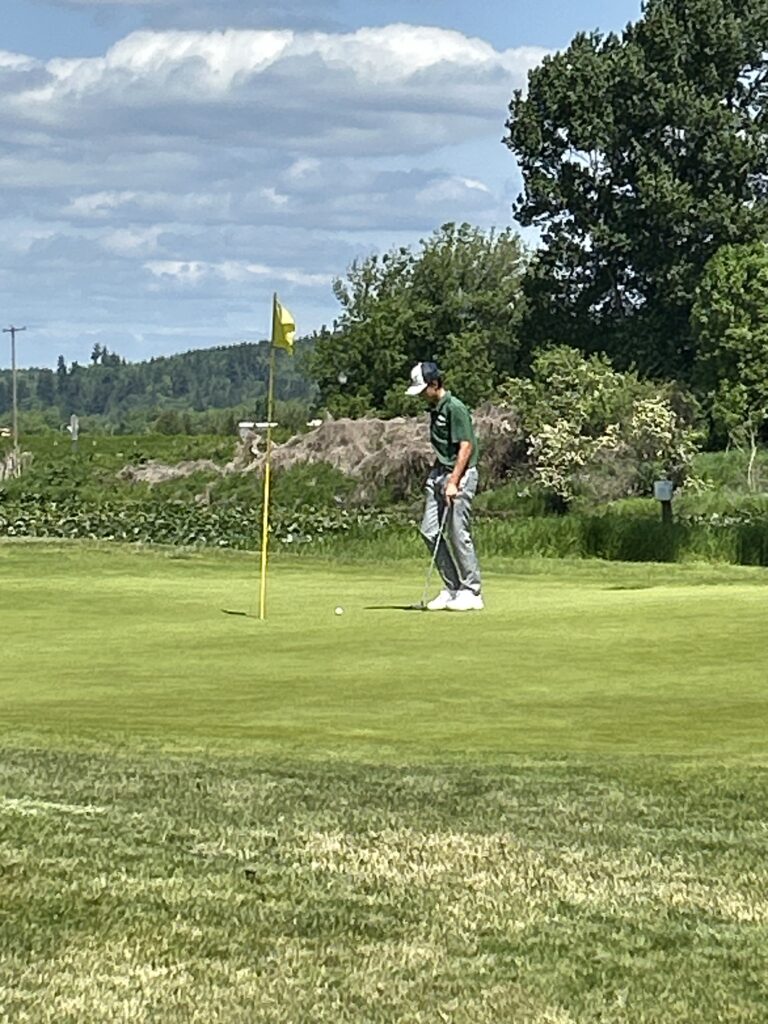 Carson seals the deal on the pivotal 17th hole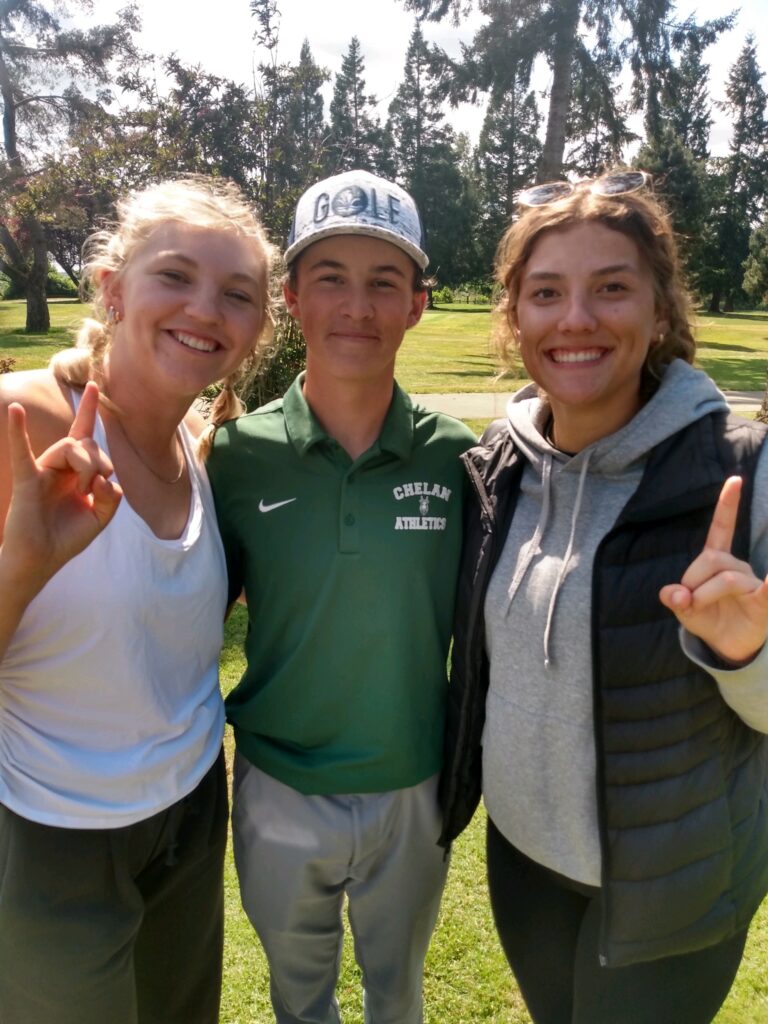 Carson celebrates his State Championship with fellow CHS golfers Arabelle Finch and Kira Sandoval