World's Largest Stationary Surf Wave Attraction will open in Chelan this Summer
by Dennis Rahm
It was first announced in May of last year that Lake Chelan would soon be home to the world's largest stationary surf wave attraction. Lakeside Surf is the newest development at Slidewaters Waterpark, and has been designed to operate as a stand-alone business that will be open earlier and close later than the waterpark. While Slidewaters is open Memorial Day through Labor Day, the new Lakeside Surf will eventually be open for up to nine months out of the year.

Robert Bordner, co-owner of Slidewaters and Lakeside Surf, recently gave LakeChelanNow a tour of the construction site, and indicated the anticipated opening this spring has now been delayed until later this summer. Bordner says a myriad of challenges have resulted in delaying the original May or June opening – just this week he learned that a custom order was delayed. The updated opening is now scheduled for July or August 2019.
Listen below to Bordner's reading a statement regarding the delay in opening Lakeside Surf. You can also hear more detail about the project from Bordner on an episode of Making Waves.
Statement from Robert Bordner on Lakeside Surf opening date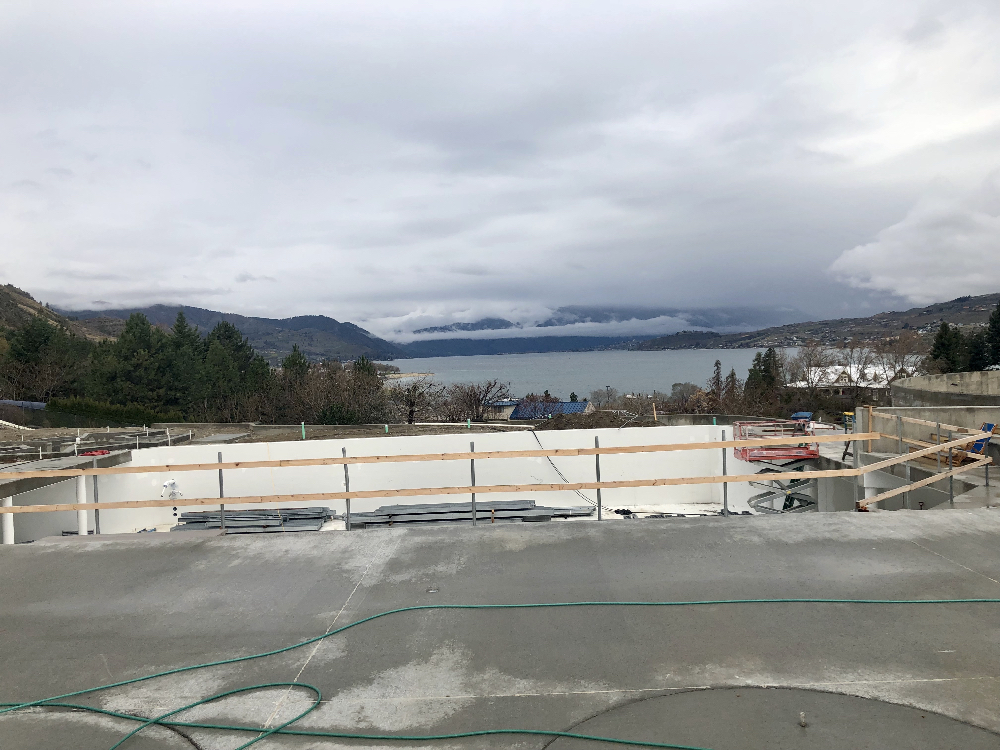 Current progress of construction at Lakeside Surf.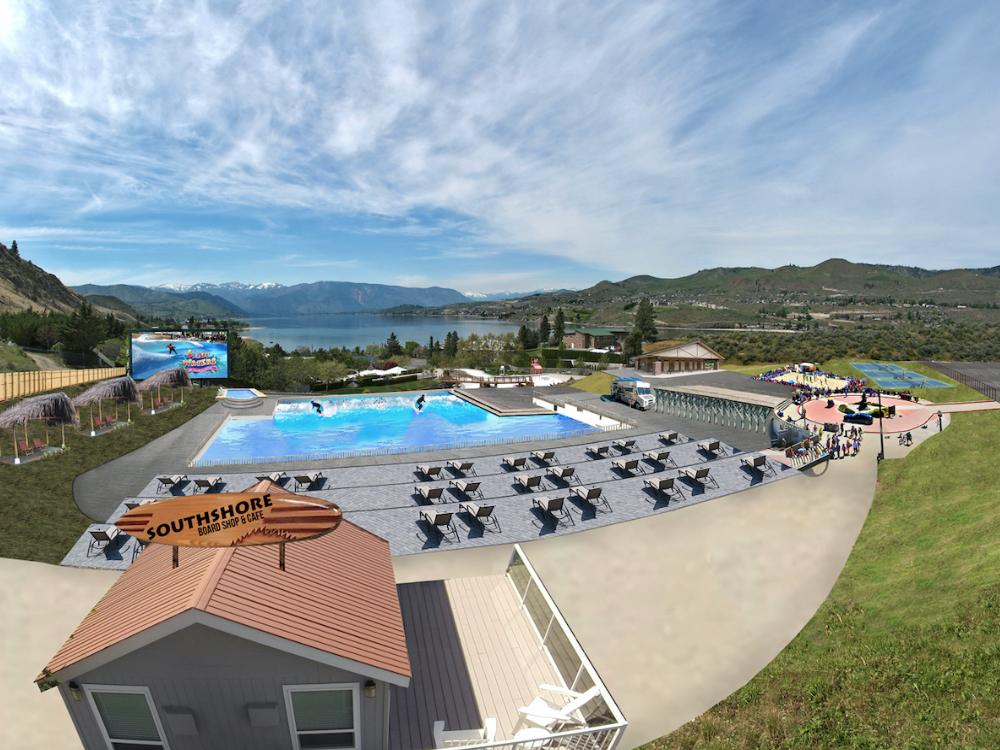 Rendering of completed Lakeside Surf.
An interesting element to the project is the massive infrastructure that is required, including 12 missile-like pumps that can move up to 600,000 gallons of water per minute and allowing for waves up to 6 feet!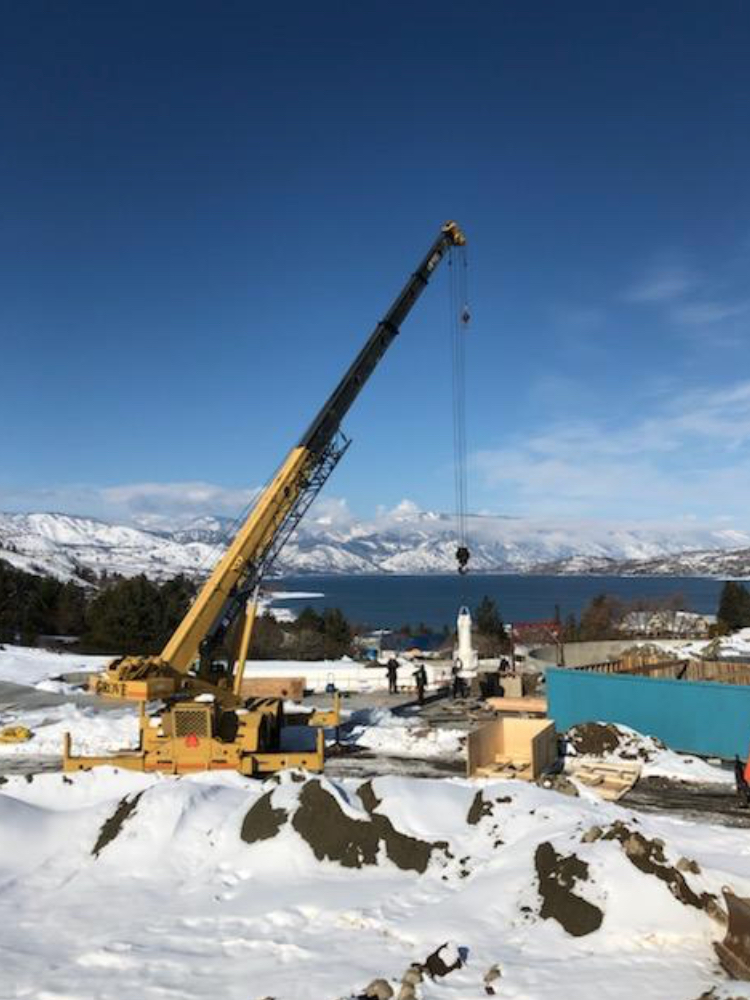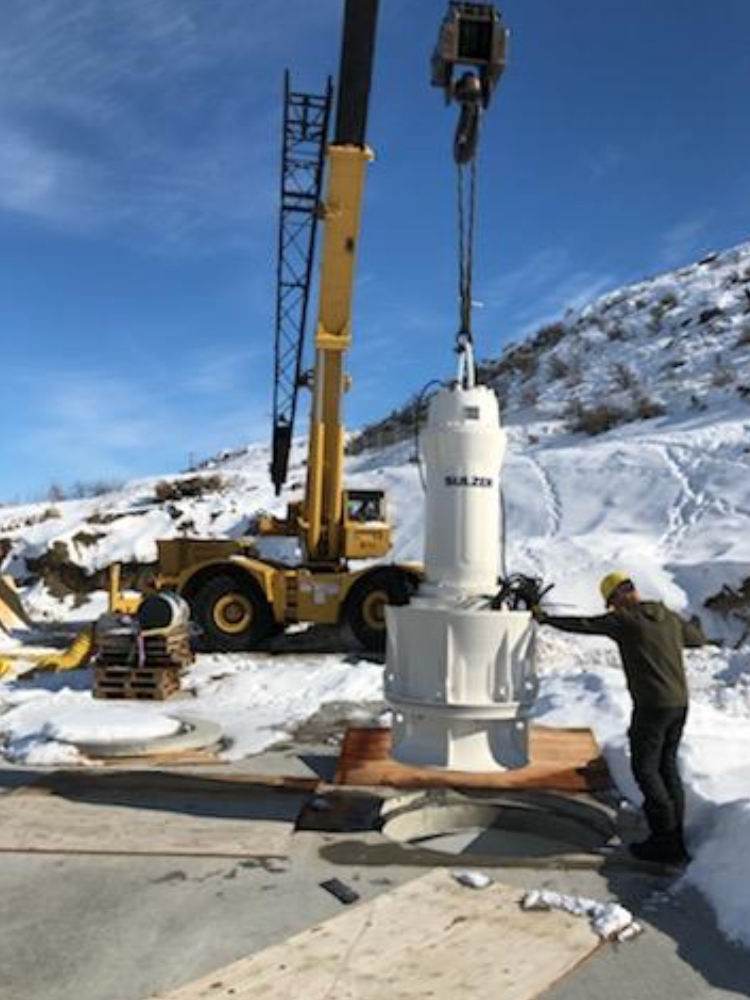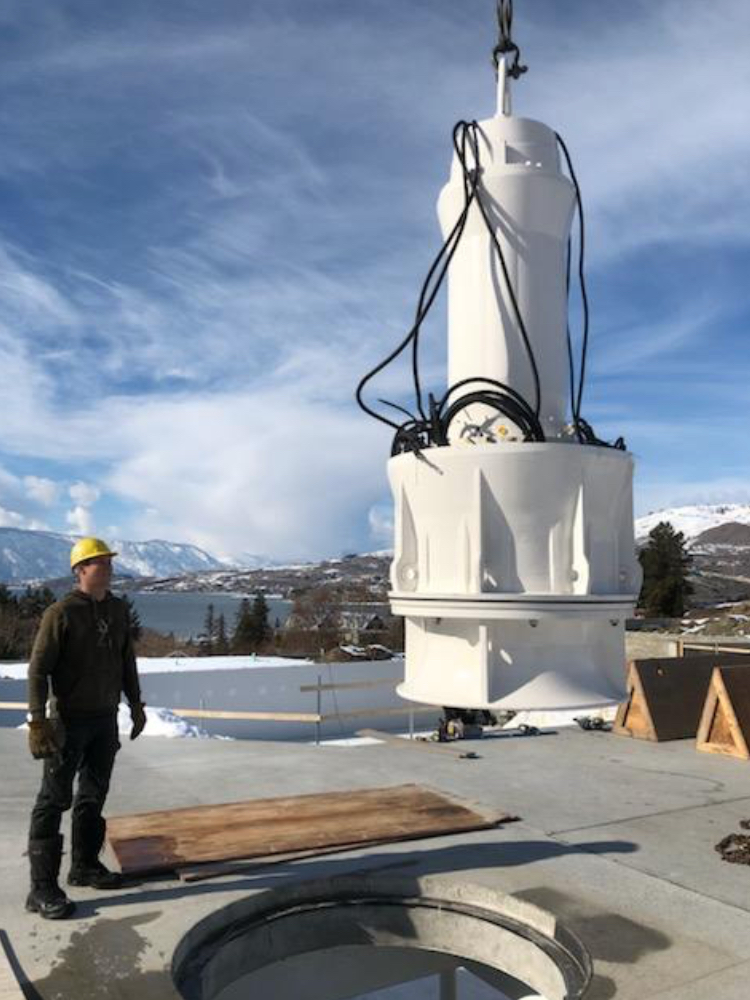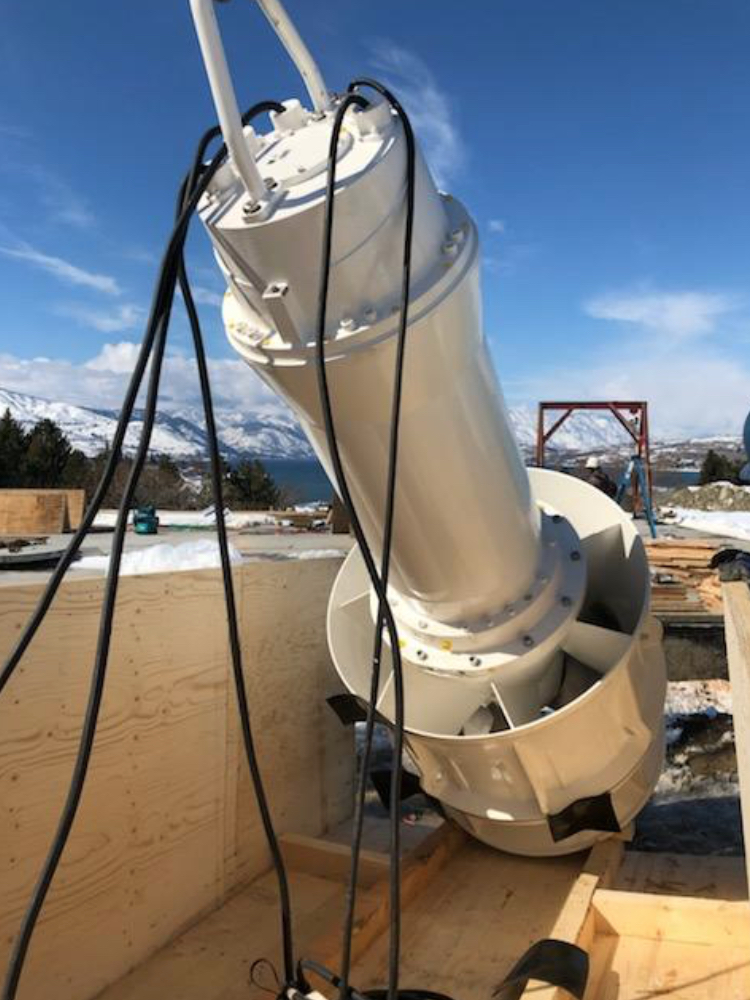 This summer's Phase One opening includes the surf attraction, upper parking area, new entrance building, restroom facility and an on-site taco truck for food services. In subsequent phases, the project will include pickleball courts, private cabanas, a pizzeria and bar, boardwalk/pier, surf shop and even an outdoor stage area for music and other events.
Lakeside Surf is planning to offer a morning surf session from 8am-10am. This "Dawn Patrol" will also offer individual and group lessons. General 15, 30 and 45-minute surf sessions will be offered from 10  am to 7 pm. A "Sunset Surf" surf session from 7 pm to 10 pm will allow for public surfing as well as private parties and groups. The attraction will also offer a Citywave USA season pass, as well as a Lakeside Surf Club membership providing additional opportunities and benefits. For more information, visit www.slidewaters.com or www.lakesidesurfwave.com.
Check out this video for more information about the new Lakeside Surf!
For more videos about Lakeside Surf, and Slidewaters, visit their YouTube Channel!