Manson and Chelan Volleyball to play at the Yakima SunDome
by Dennis Rahm, CHS photo credit Daniela Espinoza
The Manson and Chelan volleyball teams head to their respective State tournaments this week with high hopes and a lot of confidence. The Trojans open play Thursday morning in the 2B tournament while the defending state champion Chelan Goats open play in the 1A tournament on Friday afternoon.

LakeChelanNow will be at the Sundome in Yakima to provide extensive coverage of both teams, including live play-by-play of all matches involving the Trojans and the Goats. We'll also have updated stories on our website and results and photos will be posted on our Facebook, Twitter and Instagram pages. A big shoutout to our sponsors who make it all possible!
5th seeded Manson opens against 12th seed Tri Cities Prep at 9:45 Thursday morning. The Trojans come in with an impressive 16-1 record overall while Tri Cities Prep is 12-6. Manson last played at State in 2018 and have placed at three state tourneys including a second place finish in 2007. Win or lose, Manson will play a second match at 5:15 pm Thursday against either Goldendale or Liberty Spangle. The 2B tournament runs through Friday.
Since there was no State Volleyball last year due to COVID, the Goats remain the defending champions having won the last tournament in 2019. Over the past 20 years, Chelan has been a powerhouse in the 1A ranks having trophied in 13 of the past 20 tourneys. In that time the Goats have appeared in four championship matches and have captured two state titles.  Chelan opens tourney play Friday afternoon as the number two overall seed and will face the 15th seed Kings Way Christian at 3:15 pm. The Goats will play a second match on Friday at 6:45 pm against either Lakeside or College Place.
Due to rights issues, we will not be able to video stream complete matches on Facebook. We will be able to provide periodic shorter length Facebook live updates.
To listen to live audio broadcasts of the Chelan and Manson State Tournament matches, click here.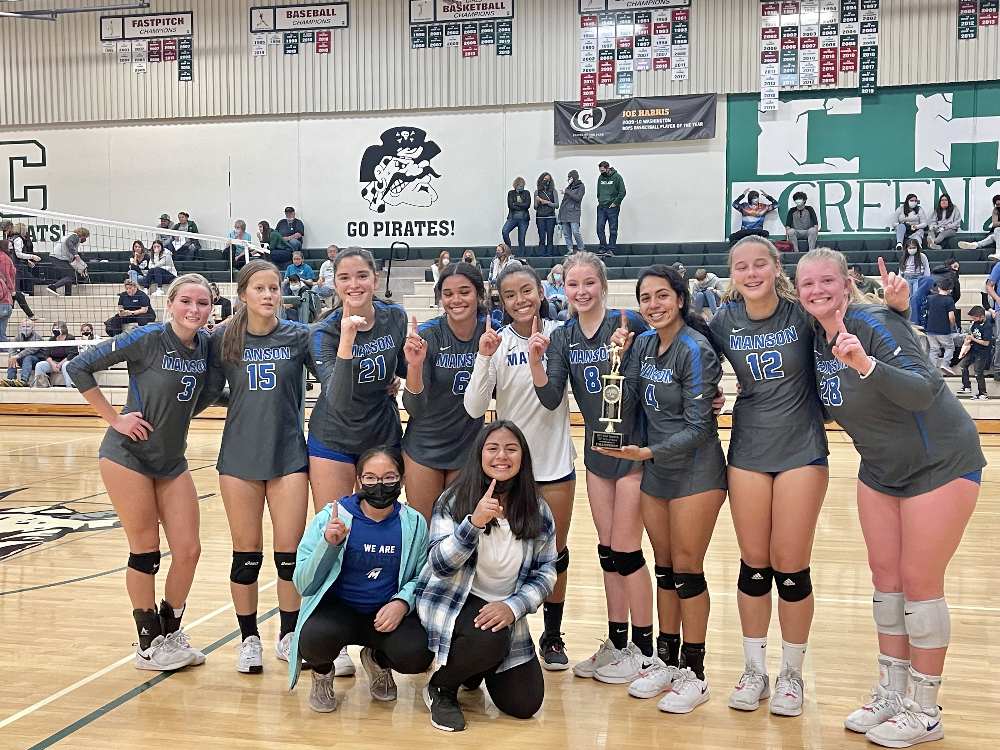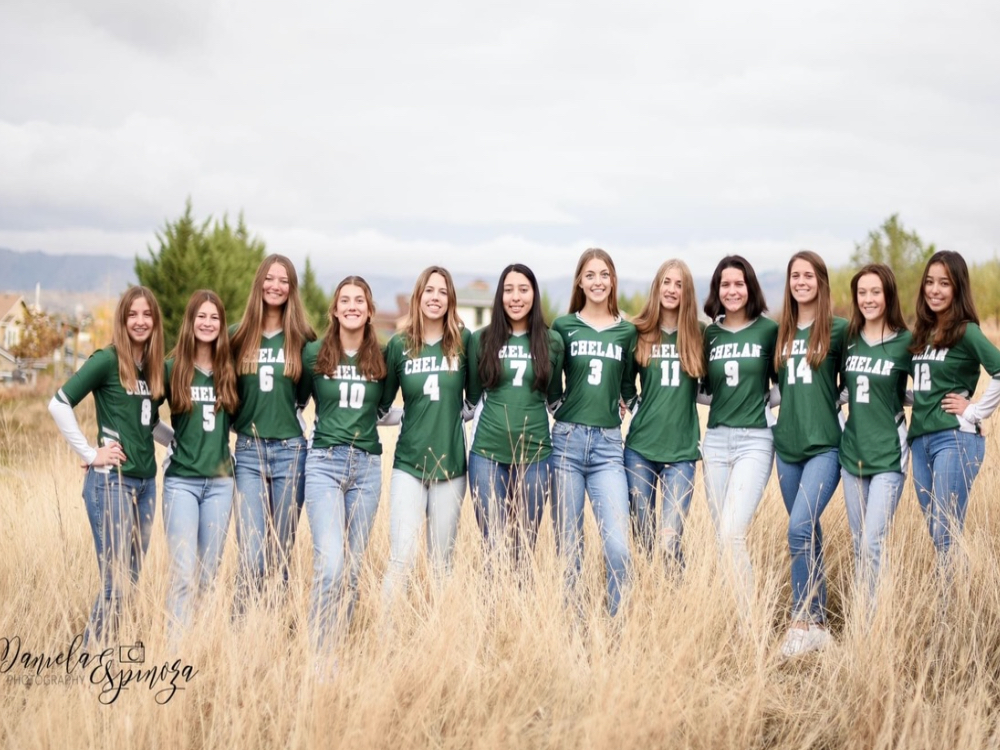 Thank you to our broadcast sponsors