Keep yourself and others safe on and around water
information released by National Safe Boating Council and Chelan PUD; photos courtesy of Chelan PUD and LCN archives
National Safe Boating Week (May 20-26) starts tomorrow. This emphasis on boating safety is coordinated each year by the National Safe Boating Council and its partners across the U.S. and Canada. It's a reminder for all boaters to brush up on boating safety skills and prepare for the boating season. This observance week is the annual kick-off of the Safe Boating Campaign, a global awareness effort that encourages boaters to make the most of their boating adventure by being responsible.
Chelan PUD also offers this list of safety tips and reminders on their website, including links to river and lake condition apps, launch locations, and more.
Know Before You Go
Download the Current App for Columbia River and Lake Chelan conditions.
You can also check the river conditions, river flows and lake levels pages for more information.
Check the weather forecast before starting out. Watch for any wave, wind and cloud changes that signal bad weather is heading your way.
Learn more about public boat launches on the Columbia River and Lake Chelan.
Be Safe
Wear a life jacket and make sure it fits properly. Learn more about life jacket safety here.
You will find loaner life jackets at many of the boat launches on the Columbia River and Lake Chelan.
In Washington State, all vessels (including canoes, kayaks and stand up paddle boards) must carry at least one properly fitted U.S. Coast Guard-approved life jacket for each person on board a vessel.
Be careful. There are no lifeguards on duty at PUD recreation sites.
Make sure water and weather conditions are safe before entering the water. Cold water reduces body heat 25 times faster than air at the same temperature. Local waterways can be cold enough to cause serious harm.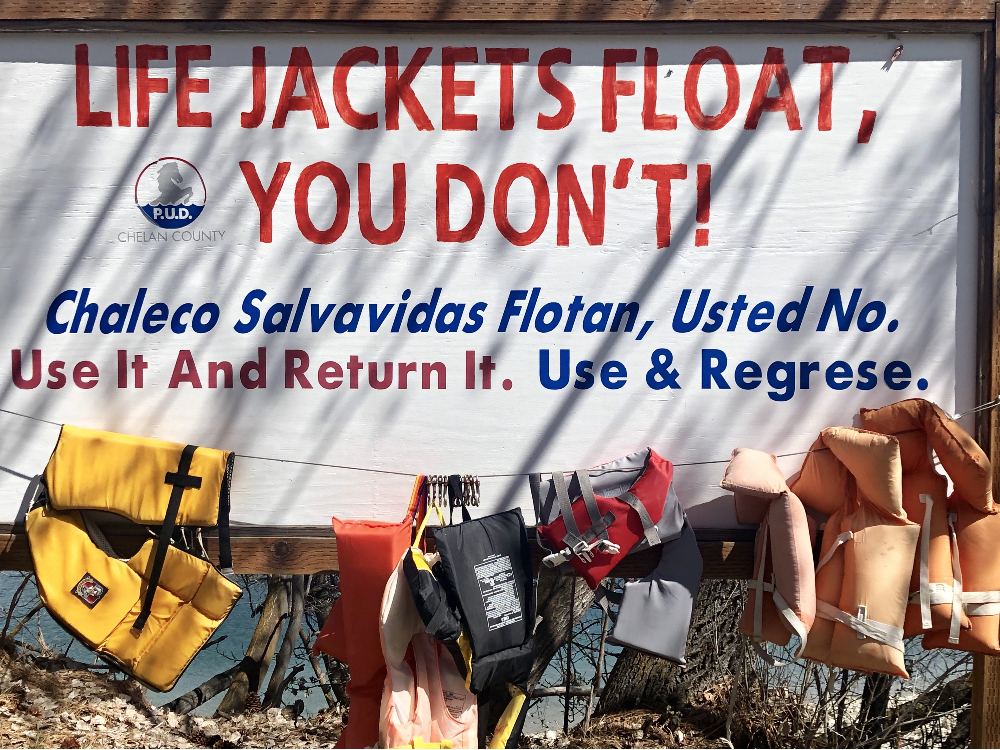 Sudden changes in water flows can occur without warning and cause strong surface and underwater currents near our dams. Swimming or boating in these areas is extremely dangerous. For your safety, observe all warning signs and stay back from Lake Chelan, Rock Island and Rocky Reach dams.
Water released from the dams can create hazardous boating conditions. Sudden water level fluctuations can impact the shoreline.
When swimming, fishing, boating or paddling in a river, be aware of the water level and check upstream frequently for any sign of increasing currents or rising water. If the water level is rising or the flow is speeding up, get out of the water or move your boat downstream.
Safety barriers located above our dams are there to keep everyone safe. Do not go beyond the safety barriers under any circumstances. If someone gets in trouble and goes beyond the barriers, call 911 immediately.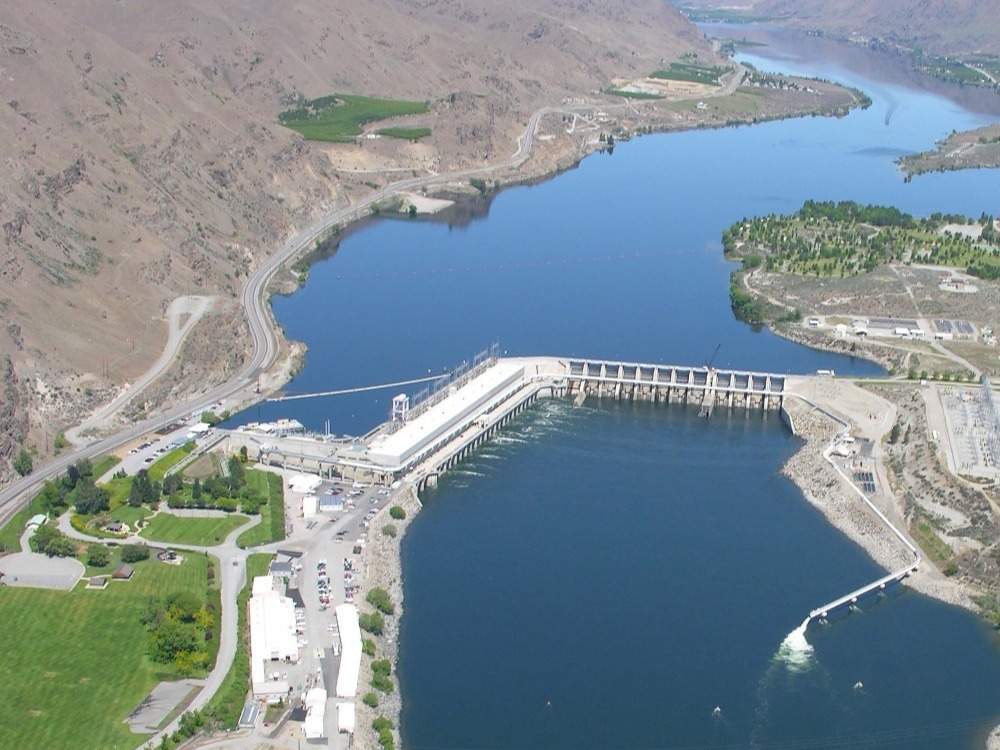 Enjoy North Central Washington's abundance of water recreation opportunities in safety by being prepared, following the rules, and watching for floating debris, as well as other boaters, and swimmers.