Sigillo Cellars plans to open by mid-July
by Dennis & Loni Rahm
Commuters, visitors and passers-by have been watching the remodeling of the old Lakeside School with overt curiosity for many months. In early to mid-July, we will get our first look at the "east wing" with the opening of the Sigillo Cellars tasting room.

Sigillo Cellars, a winery based in Snoqualmie, will become the first tenant in the long awaited, completely renovated Lakeside School. They are opening a 700 sq. foot tasting room, which will be complemented by a 900 sq. foot deck.
The winery ownership team includes Christie and Scott Hussey, Mike and Ryan Seal (the father/son winemakers) and Cande Collins. Vicki Curnutt will serve as tasting room manager.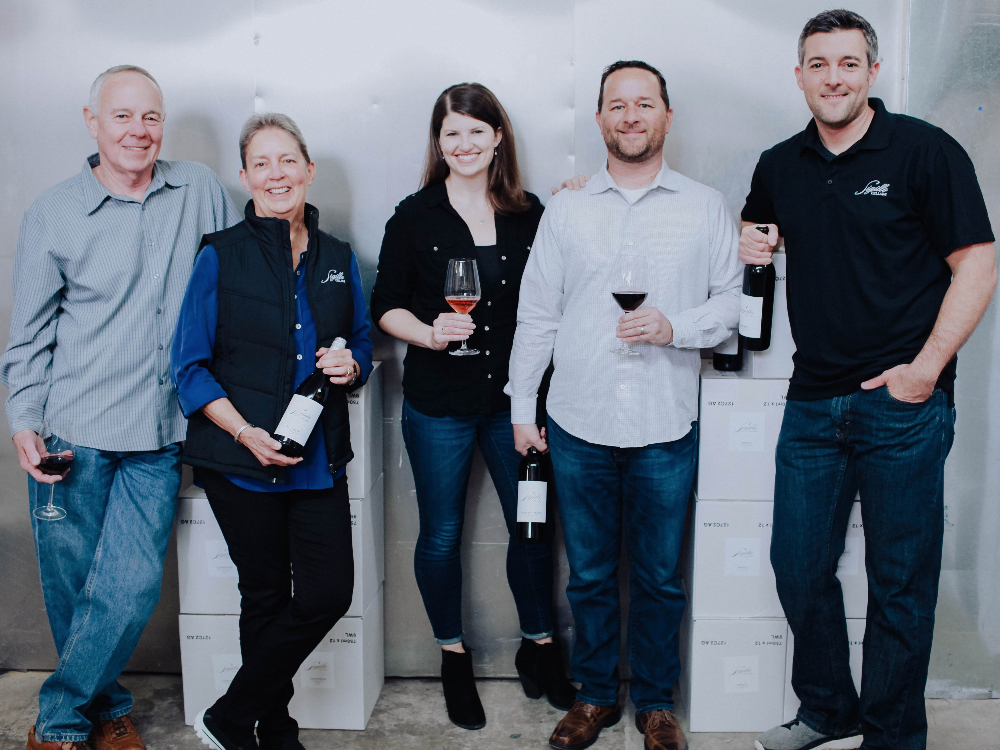 From left to right: Mike Seal, Cande Collins, Christie Hussey, Scott Hussey, Ryan Seal
After years of producing wines for friends, family and personal consumption, in 2010 Mike and Ryan Seal along with Ryan's childhood friend Scott founded Sigillo Cellars — an Italian translation of their last name. Their wines are produced from grapes grown in Washington's Wahluke Slope, Red Mountain, Rattlesnake Mountain and Yakima Valley.
The Sigillo Cellars' signature tasting room is located in the historic Sunset Theatre in downtown Snoqualmie. They previously ran an additional tasting room in Leavenworth, however, Hussey indicated they will be closing their Leavenworth location this month to focus on their new Chelan location.
According to Christie, "we are so incredibly excited to be coming to Lake Chelan and serving our wines".
The opening of Sigillo Cellars cements one of the three available spaces in the Lakeside School.
Christie says she's not aware of any other new tenants at this time, but her understanding is that there is room for another tasting room on the west wing and space for a restaurant/bar that could utilize the center part of the building and the rooftop deck.
Lakeside School was constructed in 1922 to serve the growing community of Lakeside, which later merged with the city of Chelan, consolidating the school district. It sat vacant for many years before it was purchased by Zipfizz energy drink co-founder Brian Winn.
Visit the Sigillo Cellars website for more information.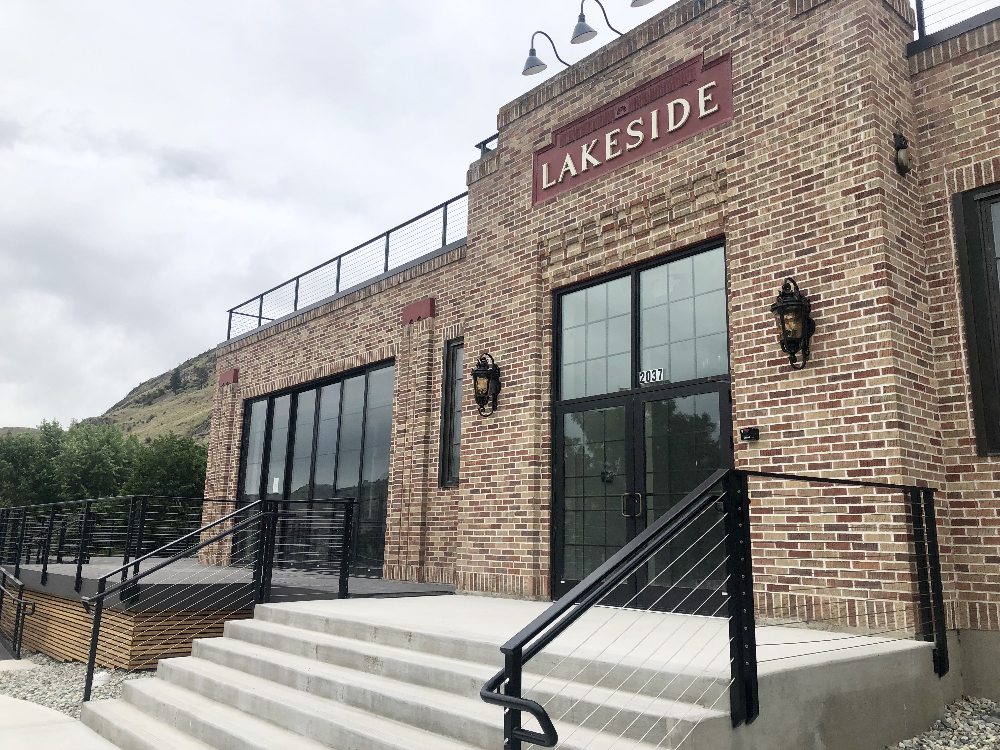 LCN Photos below taken during the renovation process.