Rotarians Invest Locally, Regionally and Internationally
by Dennis Rahm
Back in late May of 1905 Chicago businessman Paul Harris formed what would later be known as Rotary, an organization that became the world's first service club. There are now more than 33,000 Rotary Clubs worldwide in over 200 countries featuring more than one million members.

The Lake Chelan Rotary Club was chartered in 1926 and has long been one of the largest and most active service organizations in the valley. At last week's club meeting the focus was on Paul Harris Fellows. Individuals who contribute or have contributions in their name of at least one thousand dollars to the Rotary Foundation are awarded a Paul Harris Fellow.
Last week, six members were recognized with their first Paul Harris Fellows while others were recognized for multiple awards. Three members, pictured above from left to right: Lester Cooper, Karen Feek and Kirk McGovern were recognized as major donors indicating they have achieved 10 or more Paul Harris awards.
Club Foundation Chair Don Lloyd noted that in a club of more than 90 members, more than 90 percent have attained a Paul Harris. The Rotary Foundation purpose is to advance world understanding, goodwill, and peace through the improvement of health, the support of education and the alleviation of poverty. Over the past 30 years Rotary International has led an effort to eliminate polio worldwide through their Polio Plus program.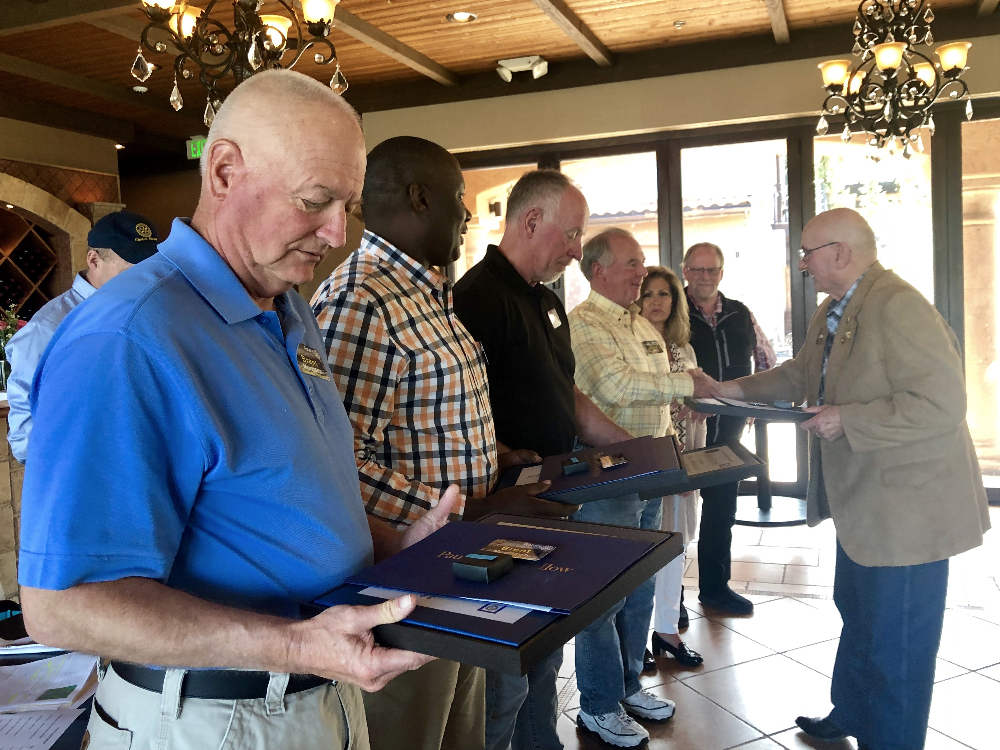 Rotarians Earning their First Paul Harris Fellow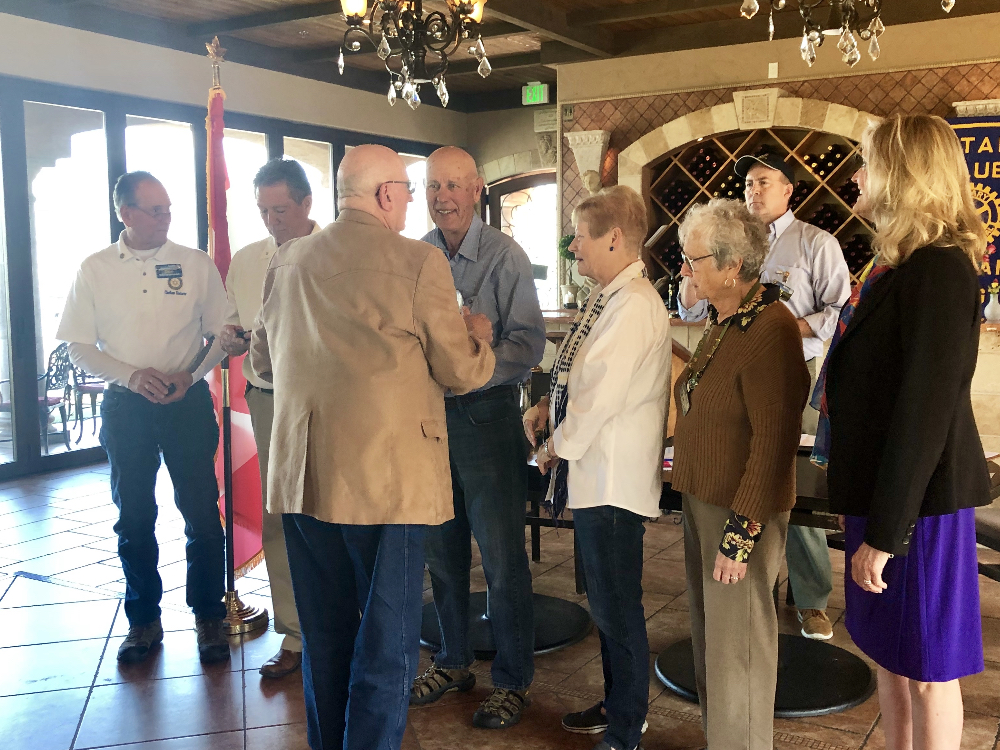 Rotarians who have achieved multiple Paul Harris Fellows.
The local club currently participates in the Brighter Futures and Storybook Libraries projects working with schools in Kenya. On the local front, the Lake Chelan Rotary club has participated in the building of community parks, they provide annual scholarships to Manson and Chelan students and they also sponsor several local annual events such as the Century Challenge bike ride, Cycle de Vine, Chelan Chase, and more. The club also participates in the Rotary Youth Exchange program as well as sponsoring an Interact club in the Lake Chelan School District that is geared to 12-18 year old's to help develop leadership skills while also learning the Rotary ideal of service above self. In the past, CHS Interact members have visited Guatemala, Nicaragua, and South Korea.
The Lake Chelan Rotary Club meets every Tuesday at noon at Sorrento's Ristorante at Tsillan Cellars. For more information on the organization, visit their website at www.lakechelanrotary.org.