Supplying Fresh Hops for Farm Fresh Beer
by Dennis Rahm
Fall Harvest in the Lake Chelan Valley is a yearly occurrence for crops such as apples, grapes and nuts. And now, fresh hops can be added to the mix of crops as the result of a small six-acre fresh hops farm located in Manson.
Chelan Valley Hops bills itself as being the only commercial hop farm with irrigation rights to the glacial waters of Lake Chelan. The farm is located on Roses Avenue near Wapato Lake Road in the hills above Manson.
The company only harvests fresh hops, also known as wet hops, to be used in seasonal fall beers. Partners in the business enterprise include John O'Brien, Mark Mullet, Jon Courtwright, Steve Duenkel and Managing Partner Jim Berry.
LakeChelanNow caught up with Berry during a recent visit to the farm to observe the harvesting process. Berry explained that the bulk of their customer base is in North Central Washington and the greater Seattle area.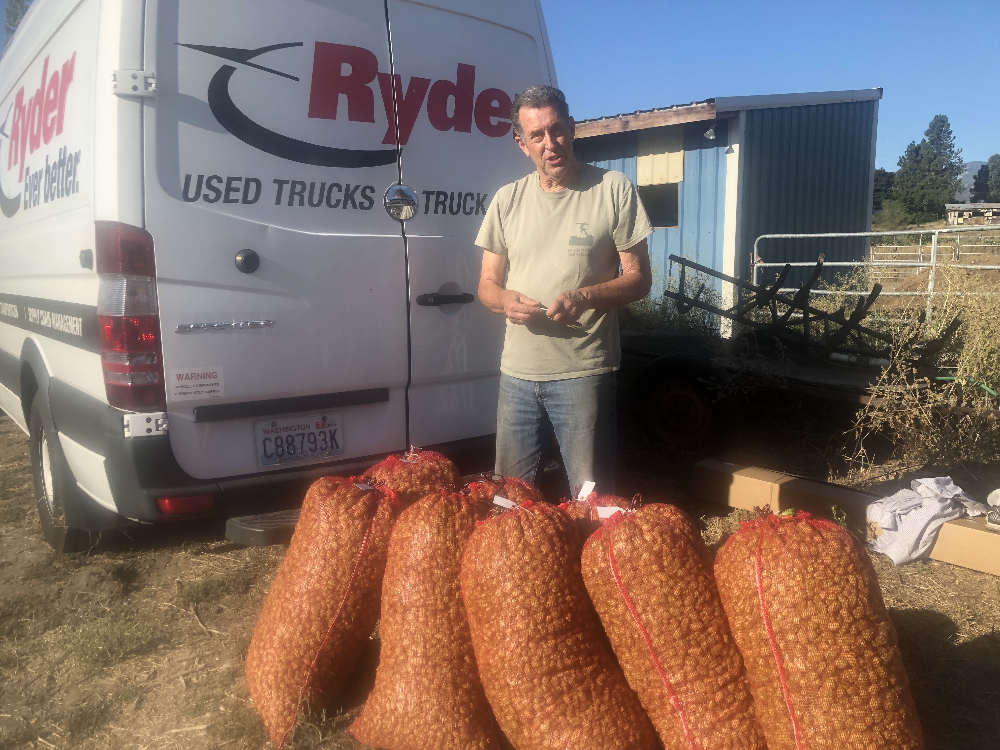 Jim Berry talks about their client base
While there are more than 130 varieties of hops, Chelan Valley Hops focuses on three: Centennials, Cascades and Chinooks.
75 percent of the nation's hops are grown in the Yakima Valley and Field Manager Gary Reister said it's no surprise that hops also grow well in the Lake Chelan Valley.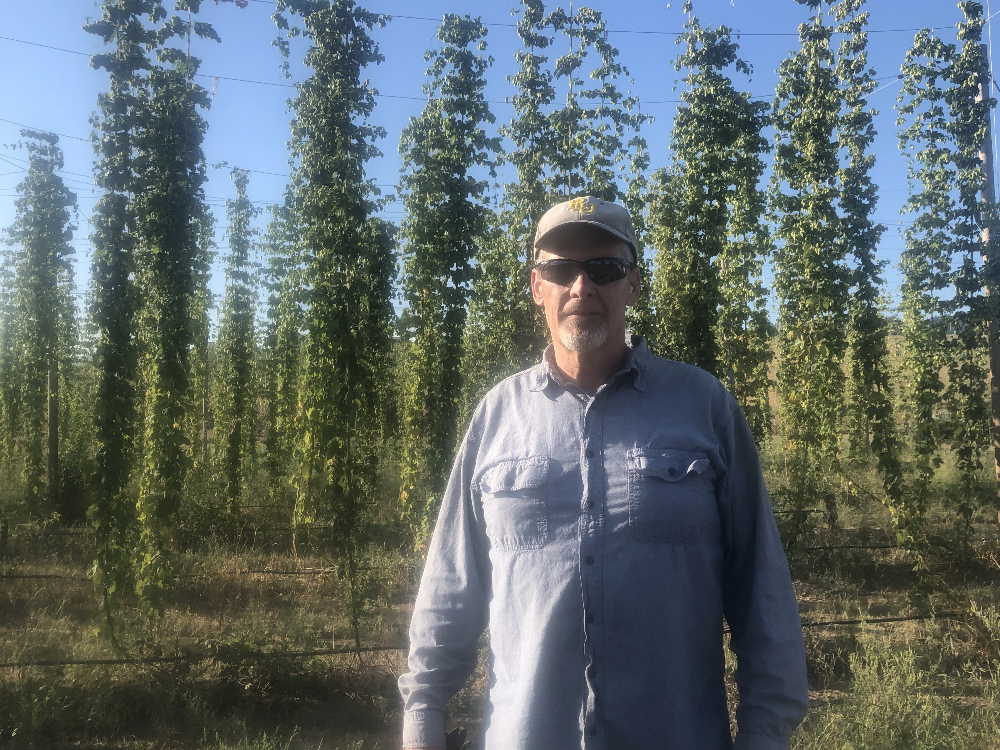 "It surprises me that no one else is growing them…"
The hops are grown on bines, not vines, that climb up the 18-foot tall trellises.
35-hundred plants were planted at the Manson farm four years ago and the plants have a lifespan of about 25-years. It takes about six years for the hops to reach full maturity. The wet hop harvesting process involves manually cutting down the bines, placing them into a wagon and transporting immediately into a $35-thousand harvesting machine where the cones are separated and then placed into 10-pound bags.
LCN Video: Harvesting the wet hops 
Once the bags are full, they are immediately placed into a refrigerated truck to insure their freshness before transport to the customer. They call this process "bine to brew" within 36-hours of harvest. A key selling point for Chelan Valley Hops is that they offer free delivery to their customers.
While 99-percent of beers are made with dry hops, fresh hops reveal more pronounced essential oils and acids that allow brewers to craft a short-term flavorful beer every Fall. Fresh hops are primarily used in IPA styles.
And in case you were wondering, fresh hops are more expensive than dry hops and sell for about five-dollars per pound.
The harvest at Chelan Valley Hops will continue into next week. For more information on the local hops farm visit their website at chelanvalleyhops.com