Residents enjoy warm and festive day
information released, photo above Amberly, Cynthia and Sintia decorate the front entrance
The Interact Club of Chelan made a special outreach to the residents of Heritage Heights to celebrate Valentine's Day.  Amberly Guerrero, her friend Cynthia from Interact, and her mother Sintia came loaded with clever decorating ideas to make the front entrance and visiting area warm and festive.  After setting that climate, Amberly brought a darling box filled with handmade "valograms" from the members of the Interact Club.  Residents were absolutely delighted when they received the greetings on Valentines Day.

Other groups contributed to the fun as well. The Living Stone Church and Real Life youth group brought special cards and gifts to let every resident know they are dearly loved.  Their youth and vibrancy was invigorating.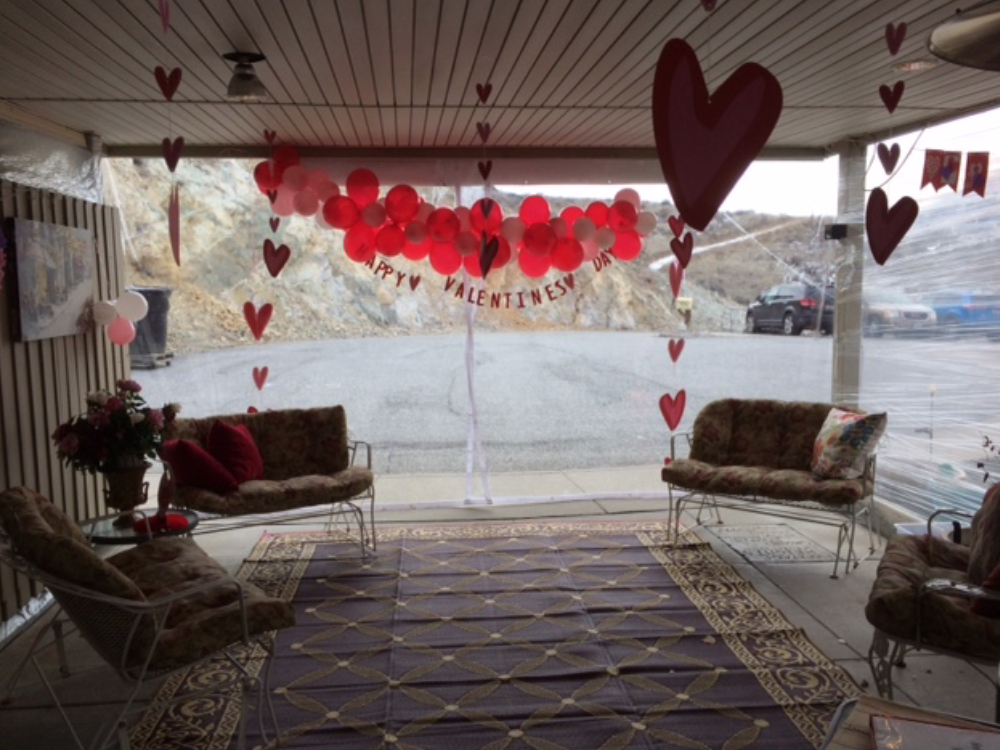 The Chelan High School Interact is a club for young people ages 14 -18 who want to join together to tackle the issues in their community and internationally that they care most about.  The club is sponsored and supported by Lake Chelan Rotary Club. Through Interact, students can: carry out hands-on service projects, make international connections, develop leadership skills and have fun doing it.
Every Interact club carries out two service projects a year: one that helps their school or community and one that promotes international understanding. Service projects are an effective way to take action at home and abroad, connect with other young leaders, and get members excited about the club.