Public invited to attend in person or online
information released
Lake Chelan Health will be hosting their annual Community Board Forum Thursday evening at the hospital's Orchard Cafe starting at 5 pm.
The forum will provide an opportunity to meet Board members and also be introduced to new hospital staff.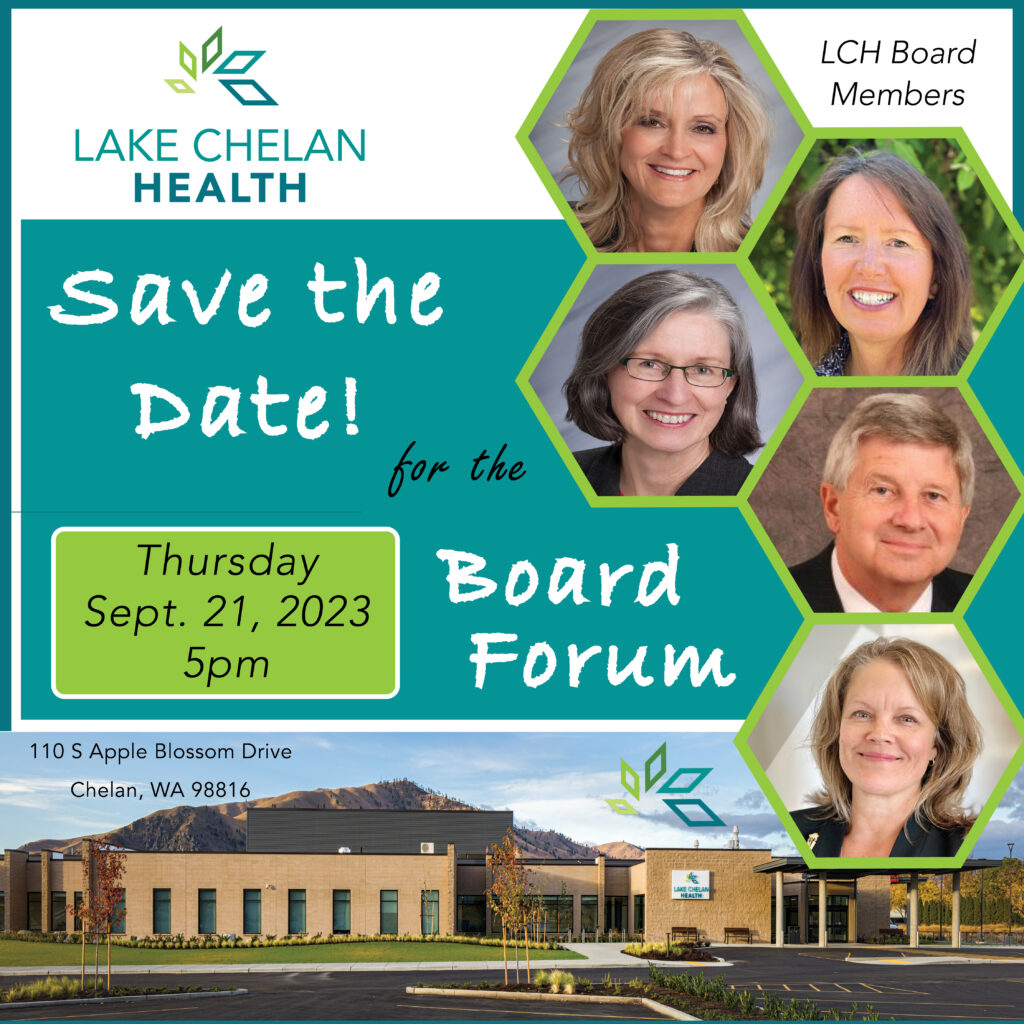 The Thursday event will also feature community recognitions and a discussion of the master facilities plan. The master facilities plan includes updates on the old hospital, the Clinic and future building.
The hospital board is led by:
Chair Jordana Laporte
Vice-Chair Lori Withrow
Secretary Mary Murphy
Board Member Doug Gibson
and Board Member Barbara Jensen.
If you can't attend the forum in person, you are invited to attend virtually via the Microsoft Teams link.
Meeting ID: 258 234 377 780
Passcode: Jrx3v2