Updated Information Brings Good News
Information released by Amanda Ballou, CEO Heritage Heights
"Test results for the last week of December have all come in negative," announced Amanda Ballou, CEO.  "We have had no new positive cases."  Residents and staff have all completed their 14-day quarantine periods.
"We believe that the use of disposable gowns made a tremendous difference in slowing the spread," said Ballou.  A fresh, unused gown was donned on entry to an infected apartment and doffed before leaving that apartment.  "It made for a lot of quick changes," Ballou explained.  "A meal service that previously took 15 minutes took 45."
Testing to identify positive cases, protective equipment like the gowns, and isolation slowed the spread of COVID-19 in the facility.
"The second week after Thanksgiving, we were caught up in the surge.  Twelve cases were identified.  We initially knew of 10, but two more were later revealed by PCR tests taken at the same time rapid response tests showed negative results.  The PCR results were not available until a week later.  The following week, there were nine new cases, and the next week only four.  We were able to isolate and contain the virus spread within a few weeks."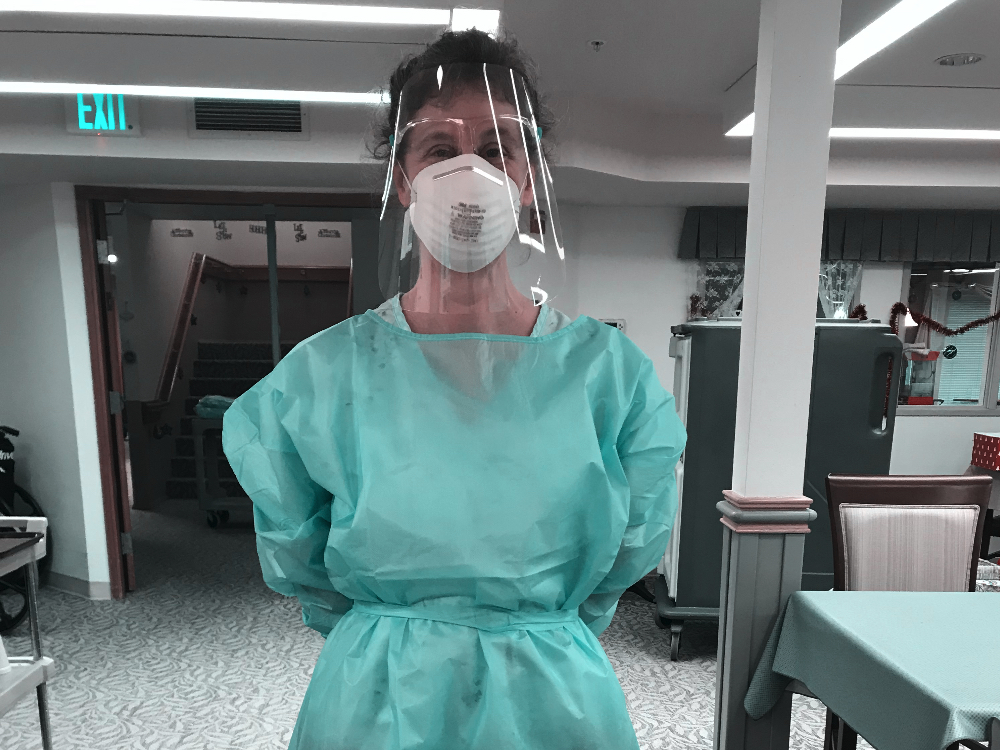 Heritage Heights will need to continue precautions  and monitor all individuals who have tested negative previously with weekly testing.  If no new cases are discovered, the outbreak will be considered cleared by January 19th under instructions established by Chelan Douglas Health Department.
That may roughly coincide with the vaccination clinic to be offered at Heritage Heights mid-January.  In October, White House set up the Pharmacy Partnership for Long Term Care Program as a national vaccine distribution program for long term care residents.  The federal government has partnered with CVS and Walgreens to distribute and administer the vaccine to residents in long term care facilities.  This program is free of charge and covers all of the reporting requirements associated with the vaccine.  Facility staff will also receive the vaccine during the on-site clinic.  By contrast, vaccination for health care workers is handled by the states, not the federal government, and is taking place in the early phases of distribution.
Updated Noon: 1/5/2021…..CEO Amanda Ballou indicated Heritage Heights has been scheduled for January 25th to receive their first vaccine.
Related LCN Stories: