Links to LCN LiveStream Town Hall Video and Interview with Jim Brennan
by Dennis Rahm
The City of Chelan is likely to spend the next few weeks evaluating comments from their recent Town Hall meeting that focused on Chelan waterfront access and the potential purchase of property at Spader Bay.

Consultant Jim Brennan of J.A. Brennan and Associates gave a PowerPoint presentation that illustrated the inventory of water access locations within the city of Chelan. The meeting at the Chelan Senior Center drew a good turnout of more than 60 interested citizens and the entire presentation was also livestreamed on the LakeChelanNow Facebook page and as of the posting of this story has received more than 1,200 views.
Link to the LCN LiveStream Video
Those who attended in person were also allowed to place colored sticker dots on sites that they most favored or disapproved of for potential public access improvements.
In addition to the Town Hall, the consultant had earlier held a couple of workshops as well as presented to the City Council on his study findings. Brennan told LakeChelanNow there appears to be a consistent desire on the part of the public to see improved access to Lake Chelan.
"It's a complex waterfront in Chelan" — Jim Brennan, Consultant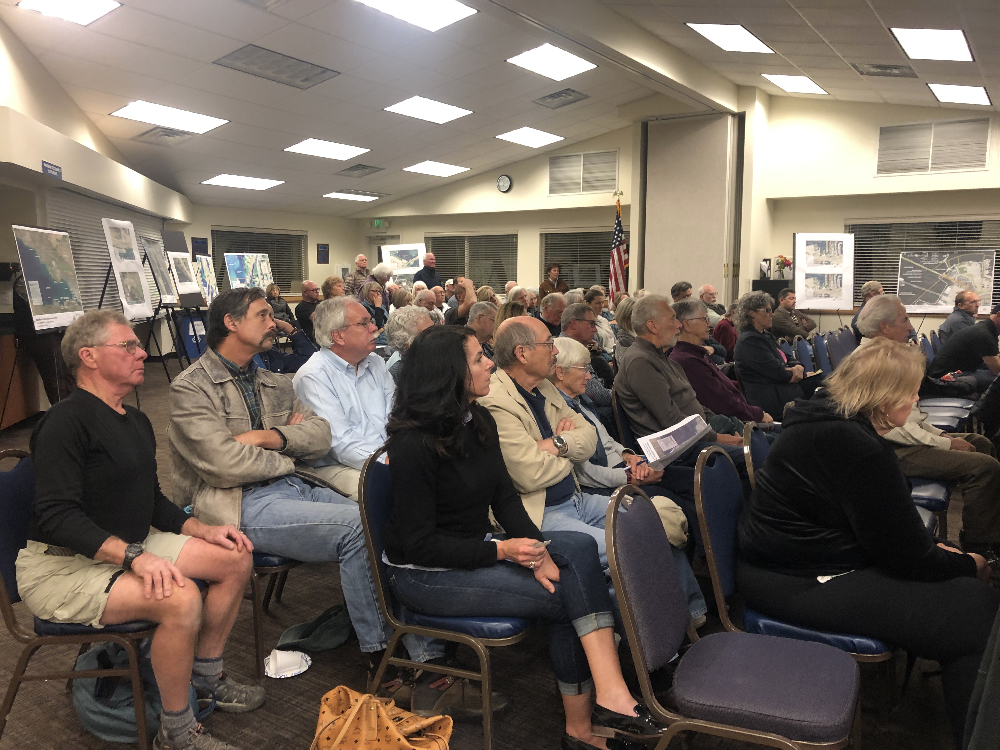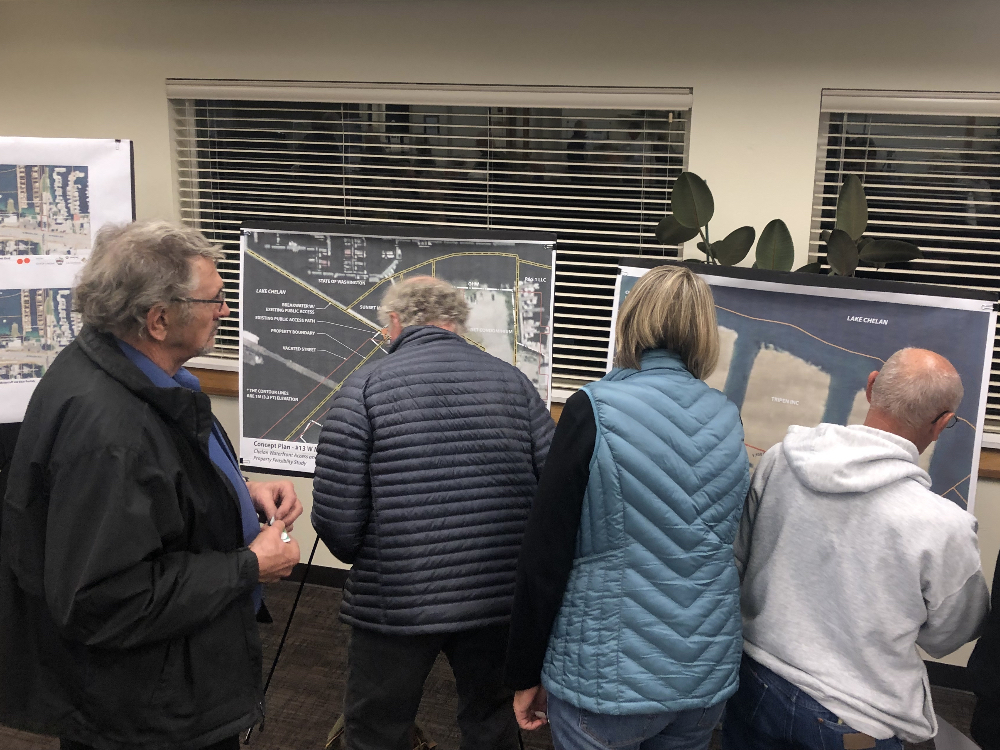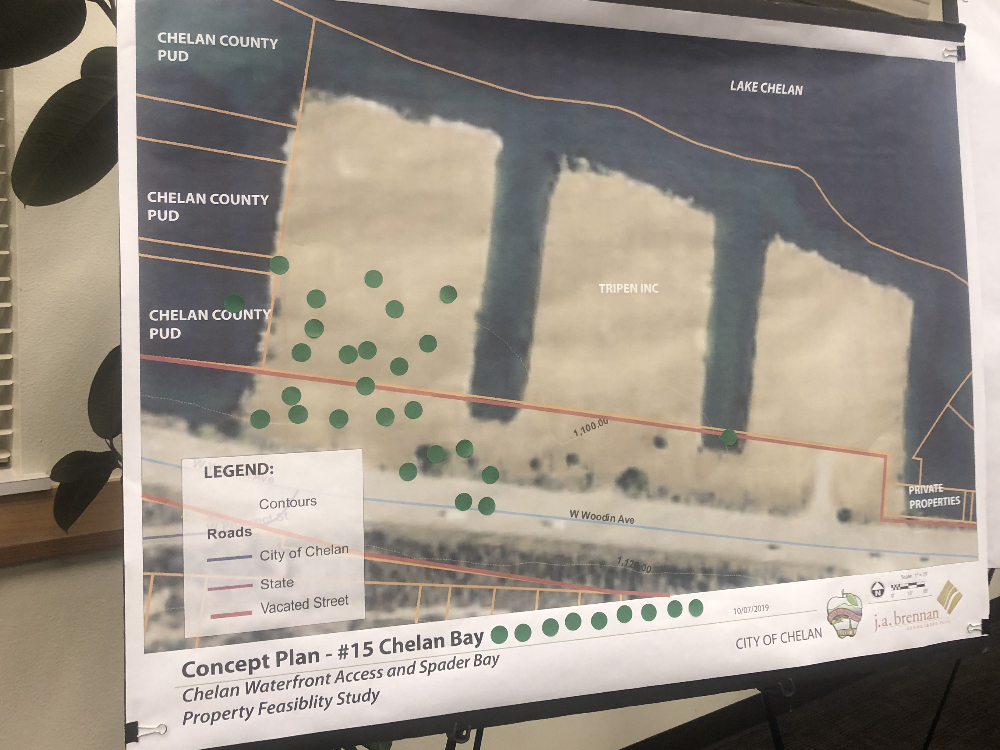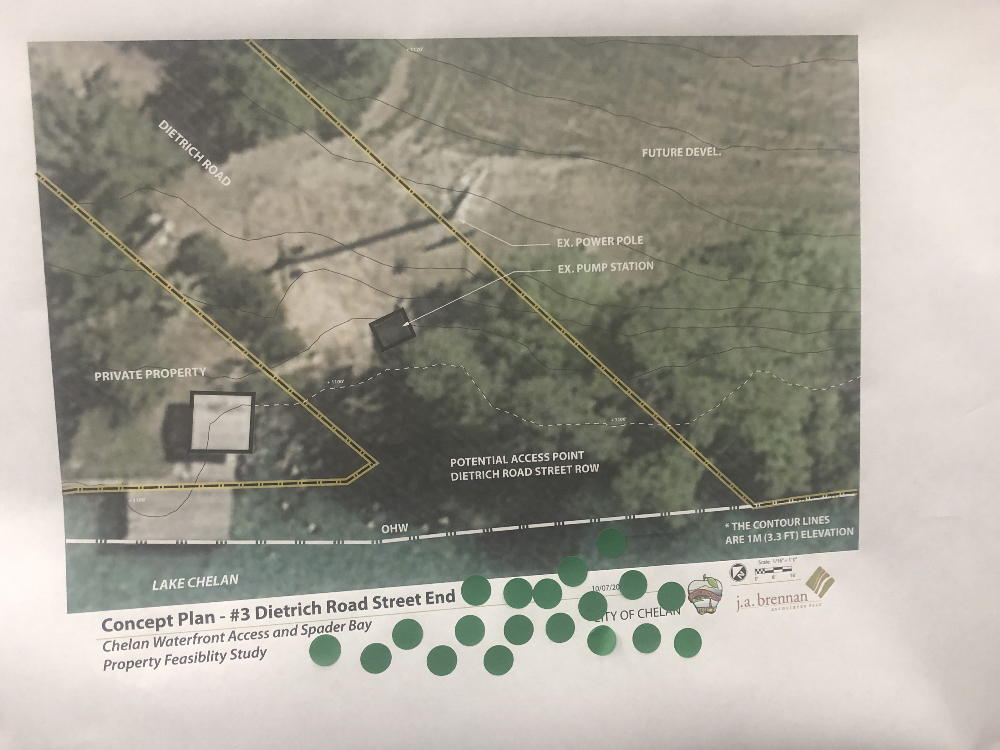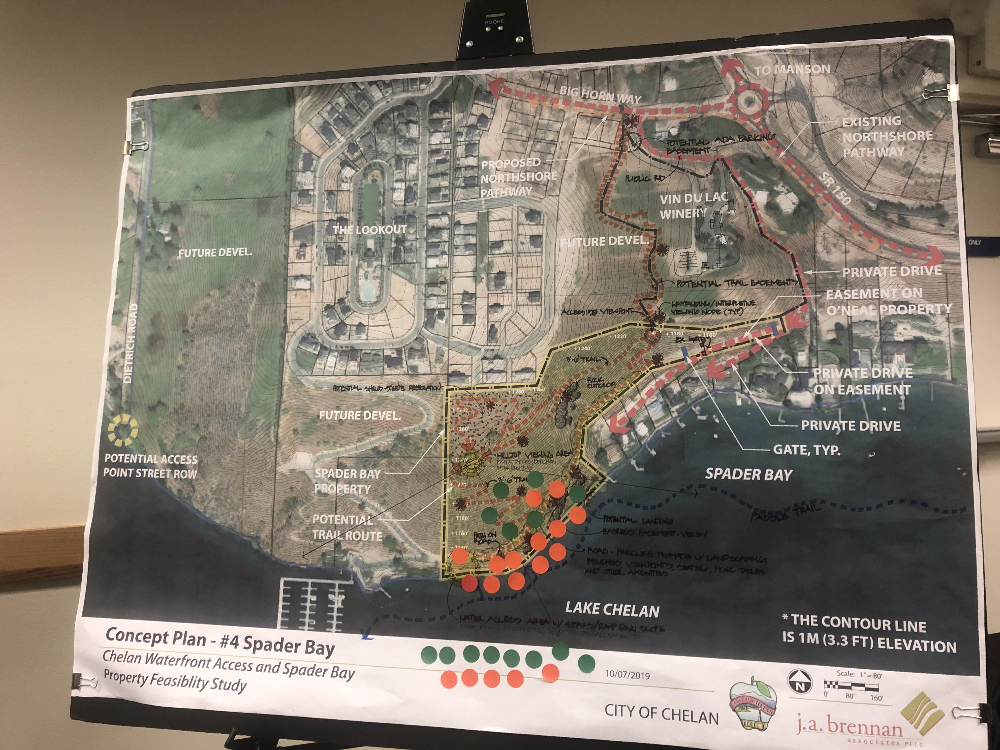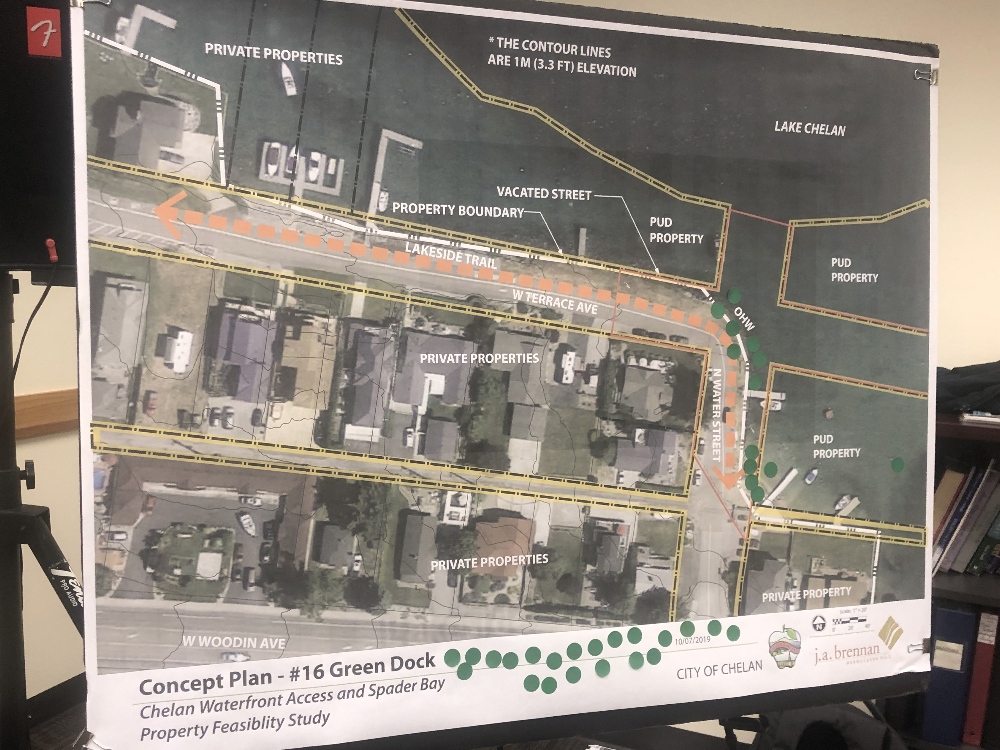 The City Council is considering the purchase of about nine-acres of land at Spader Bay to add to the lake access inventory. The city is still in negotiations on the price of the property and according to Mayor Mike Cooney no decision has been made on whether to complete the purchase.
The consulting company is expected to deliver a summary of the Town Hall meeting for review by council members who will at some point in the next month or so likely decide not only the Spader Bay proposal, but also which of the other access sites to further develop.
Editor's Note: The photos shown are representative of the 17 sites that were discussed at the town hall meeting. They are not intended to show preference or popularity.