Barry DePaoli one of 40 Superintendents to sign letter
by Dennis Rahm
Lake Chelan School Superintendent Barry DePaoli joined 39* other school district superintendents in sending a letter to Governor Jay Inslee and the State Department of Health asking for several considerations pertaining to the mask mandate for students.
The letter, made public last week, has signatures from 40 of the states 295 school districts mainly representing rural districts from the east side of the state. The letter cited results from a statewide COVID-19 student survey indicating many students are struggling with mental health and well being.
Superintendent DePaoli commented on the letter stating, "we need hope. Our students need hope, our community needs hope, and our staff needs hope".  DePaoli said the letter sent to the Governor was well written and one that the school district could get behind.
The draft* letter, displayed below, asks for several considerations including  the establishment of a metric to apply to local communities that will establish a benchmark for when masks come off and when other mitigation isn't needed.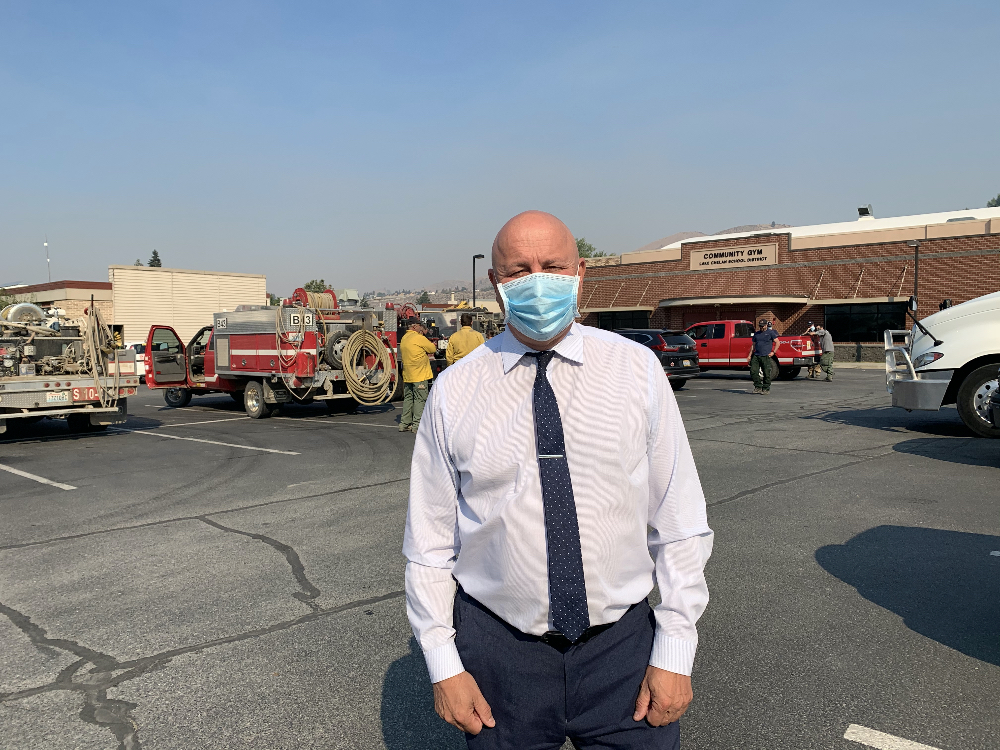 DePaoli says awareness needed of the importance of mental health
DePaoli does say the District will continue to follow the guidance of Health experts in addition to adhering to state guidelines . He said the school district cannot afford to lose any state or federal funding that pays for many essential programs.
"It's a serious order", said DePaoli, "and one that the school board takes seriously. It's one we have to live with and move forward."
The Lake Chelan school district returns to school on Tuesday, August 31.
*Pictured below is the final draft letter….additional signatures were added prior to it being mailed. LCN will post the letter with all signatures as soon as possible.