Lake Chelan Valley's most popular Summer Party with a Purpose!
Information released by Chelan to Africa; file photos
You are invited to enjoy our LIVE VIRTUAL concert by Kevin Jones at his studio and participate in our Fundraising Event! Please share this invitation with your friends and family.
WHEN:   Saturday, August 1, 2020. The concert starts at 5:30pm PST and donations are live now!
WHERE: Your home, a friend's patio or ? It's time to be safely creative!
WHO: Our loyal Chelan to Africa supporters and their friends and family. We appreciate you, and are delighted to bring you this virtual event!
WHAT: An opportunity to listen to wonderful live music, kick off your shoes and dance, and donate to two organizations that need your support now more than ever!
HOW: It's free and it's easy! Click here: Chelan to Africa 2020 
Join the Party!
If you are unable to watch the virtual concert live, it will be archived for your future enjoyment. And the donation links will be open for the next 10 days so you can support this important fundraising opportunity. Thank you for your support.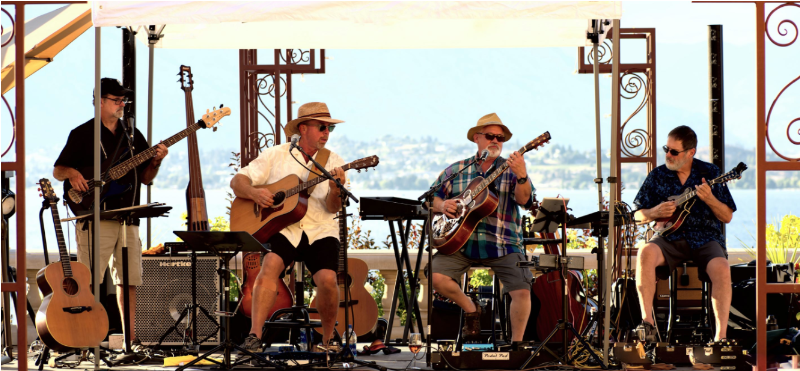 *All proceeds go to support the many programs offered by:
Chelan to Africa/Touching Tiny Lives Foundation, , a non-profit organization supporting orphaned children in a mountainous region of Lesotho, Africa.  TTL runs a safehouse for the most at-risk children and provides a robust outreach and education program.  Lesotho has the highest percentage of orphans in the world due to a young adult population where 30% are HIV positive coupled with poverty, severe droughts, and sustenance living.  Lesotho has made great strides in reducing HIV infection in adults and children, but now the COVD19 crisis has hit Lesotho hard.  And, on top of that, this is the third year of terrible droughts that have led to children dying even more frequently from malnutrition and disease.  Your contribution will make a significant difference in their well-being and survival.
Thrive Chelan Valley, a local non-profit advocating for and empowering the community to help youth reach their full potential.  Thrive has several programs- mentoring for youth in partnership with our community and local school districts, helping youth reach their full potential by removing barriers and meeting tangible needs with wraparound service and running a teen center that provides teens with a safe space, a warm meal, fun games, and good music.