Second Head Coaching Resignation in the Same Week
Information released by Chelan Athletic Department
Chelan Athletic Director Rob Rainville has announced the resignation of Rob Huddleston, Chelan Girls' Basketball Head Coach. This season, his second as the Lady Goats Head Coach, Huddleston was recognized by the Caribou Trail League (CTL) as Coach of the Year.

"Rob holds a demanding role/position in the Chelan County Sheriff's department," said Rainville. "After talking with Rob today- his commitment to his job and his family will keep him from continuing as head coach of our girls basketball program. He knows the commitment that is needed in the girls basketball program, and even though it is a tough decision for him, he feels he needs to make his job and his family the priority."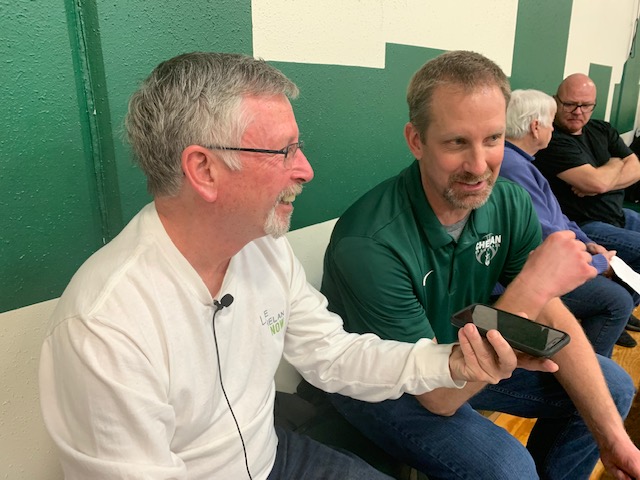 LCN's Dennis Rahm interviews Coach Huddleston after a home game victory
Rainville went on to say "I want to thank Rob for his many sacrifices and efforts in coaching our girls basketball program.
"The time and effort that it takes year round to run a high school program is a big commitment, and Rob did that and more while being a great representation of our high school and our community."
Chelan High School will post the position immediately and do a full search to replace the Girls Head Basketball coach position.
Earlier in the week, Chelan Boys Coach, Jeff Pearl, announced his resignation due to family consideration.