Safety tips and reminders from Chelan County PUD
information released, photo above courtesy of April Talley 
Spring runoff has begun as temperatures rise into the 80s this weekend. If you're headed to enjoy local waterways, remember to check river and lake conditions often, and abide by the "no trespassing" signs along Chelan River Gorge.
Snowpack in the Lake Chelan Basin is about 81 percent of average, according to Chelan PUD's April 1 water supply forecast. Forecasts estimate about 18 feet of refill water remains in the snowpack, and there is about 7 feet of room in the lake. Any excess water will run through Lake Chelan Hydro Project for power generation or spilled into the Chelan River.
Chelan River Gorge is a narrow, rocky channel where changes in river flow can create hazardous conditions quickly and unpredictably, including higher water levels, fast currents, and potential entrapment. The area is marked with dozens of "no trespassing" signs.
Other safety reminders
Download the Current app free at org/app for the latest river and lake conditions, including Lake Chelan levels, boat launch water depth and real-time water flow.
If you're out on the Columbia River, check boating conditions every 20-30 minutes as conditions may change quickly.
When boating, look out for logs and other debris. Remember to stay at least 400 feet away from dams on the river.
Be aware of your surroundings. The water is cold and swift this time of year. Don't wade out to sandbars as changing river conditions could leave you stranded.
For emergencies on the river or Lake Chelan, call 911.
* * *
Here for you, providing the best value for the most people for the longest time chelanpud.org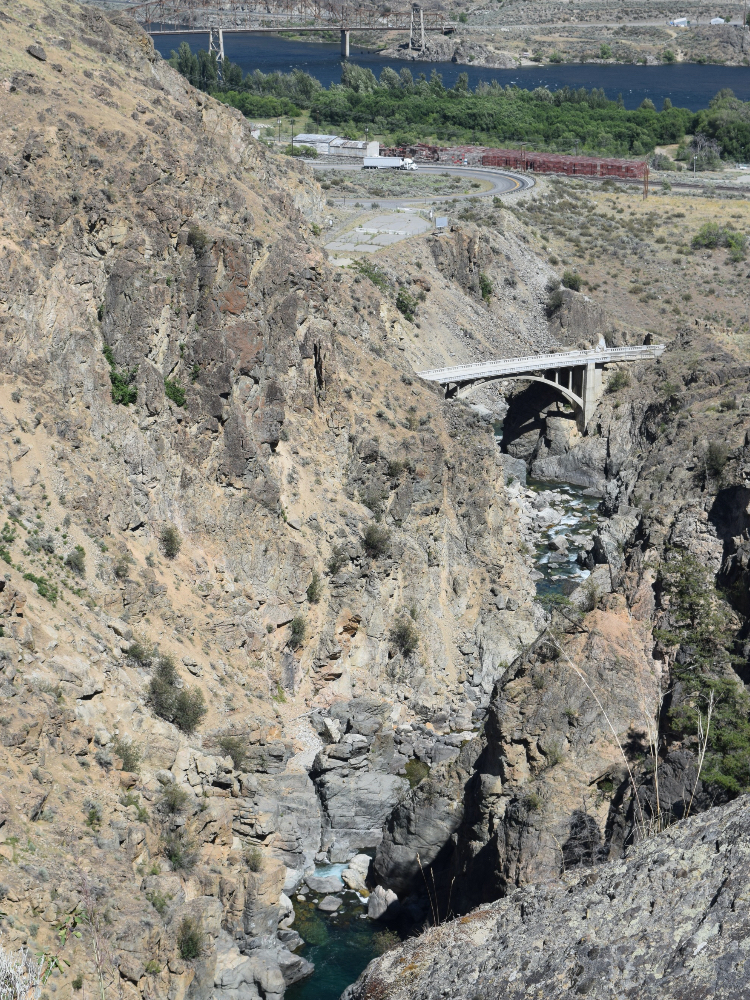 Chelan PUD photo: Chelan River Gorge