Goat football holding optional practices
by Dennis Rahm
In a normal, non-COVID school year this would be the time of the season that qualified football teams would be gearing up for the start of the playoffs. However, this is anything but a normal year and for now, and the foreseeable future, high school athletics remain on hold.

Earlier this year the WIAA announced revamped sports seasons that would move football and volleyball to a Spring start. With recent spikes in COVID positive cases it's beginning to look more and more likely that entire sports seasons for high risk sports such as football, wrestling and basketball might be in jeopardy of not being played this 2020-21 school year.
While prep football has been put on hold in Washington State, there is still a chance that games can be played later this school year and that's the hope of Chelan Football Coach Travis Domser and his players.
Although there are still a lot of unknowns,Coach Domser remains hopeful there can be a football season beginning in March. Domser said about 40 of his players have been participating in approved "optional" practice sessions at Sargent Field. He tells LakeChelanNow that even with no outlook for games in the next three months, the kids are still excited to be practicing.
You can listen to the Coach Domser audio interview here where he talks about liking the way the squad is developing, noting they are a fun group to coach.
"They are a fun group to coach" – Travis Domser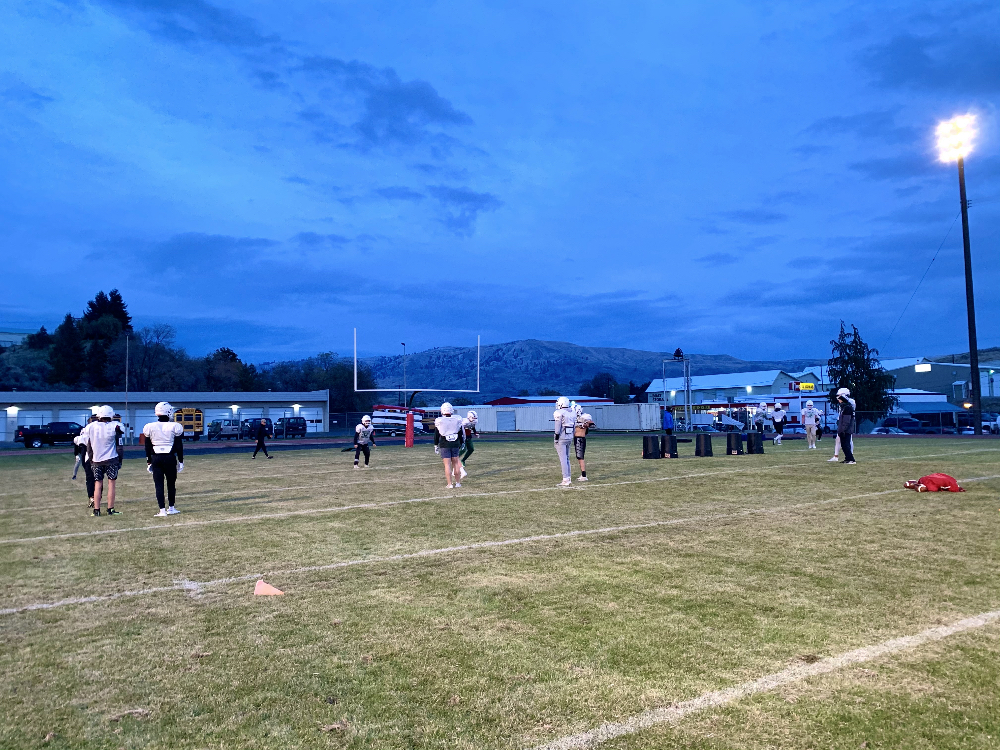 This is the final week of the "optional" football practices. Last year the Goat football team finished with an overall record of 5-5 while going 1-3 in the Caribou Trail League.
Other Chelan sports holding "optional" indoor practices at this time include Volleyball and Cheer.
Basketball and Wrestling, two sports listed in the high risk category along with football, are tentatively scheduled to begin practice in late December as part of what the WIAA calls Season 2. Football, along with Volleyball and Girls Soccer, both moderate risk sports, are scheduled for a Season 3 start in March of 2021.
Last month the WIAA announced new return to play guidelines based on guidance from the Washington State Department of Health and the Governor's Office.There may be additional updates and clarifications on the high school athletic seasons announced at the upcoming meeting of the WIAA Board of Directors later this month.