It's much more than a Parade!
by Dennis Rahm, photos courtesy of Manson Apple Blossom and LCN
The weather looks to be perfect as the community of Manson gears up for the annual Apple Blossom Festival this Friday and Saturday. Things kick-off Friday evening with the Pageant Crowning at 6:30 at Manson High School.
2023 Royalty is comprised of Queen  May Juarez, Princess Briseida Mendez, and Princess Alondra Serrato. The Grand Marshalls this year are Carla Everett, Patty Porter and Linda Blessin.
The highlight of the weekend will be the Grand Parade starting at 11 am on Saturday and will feature past royalty, floats, marching bands, and more. It's interesting to note that the Manson Apple Blossom Festival was first held in 1921 on a Wednesday and did not include a parade. The first parade wasn't held until 1947 when the event was moved to Saturday.
Saturday events will start early with a Pancake Breakfast running from 6:30 to 10:30 at the Manson Grange Hall while the Quilt Show also takes place at the Grange from 8:30 until 3 pm. The annual Fun Run will start at 8:30 am and Art Show entries will be on display at Radiance Winery in downtown Manson. other activities following the parade will include a Royalty Tea, 3-on-3 basketball tourney, and for the first time ever, an appearance by the Wenatchee Youth Circus. The highly acclaimed Circus will perform for free following the Parade at Leffler Field.
Come celebrate with friends, family and neighbors at the 103rd Annual Manson Apple Blossom Festival!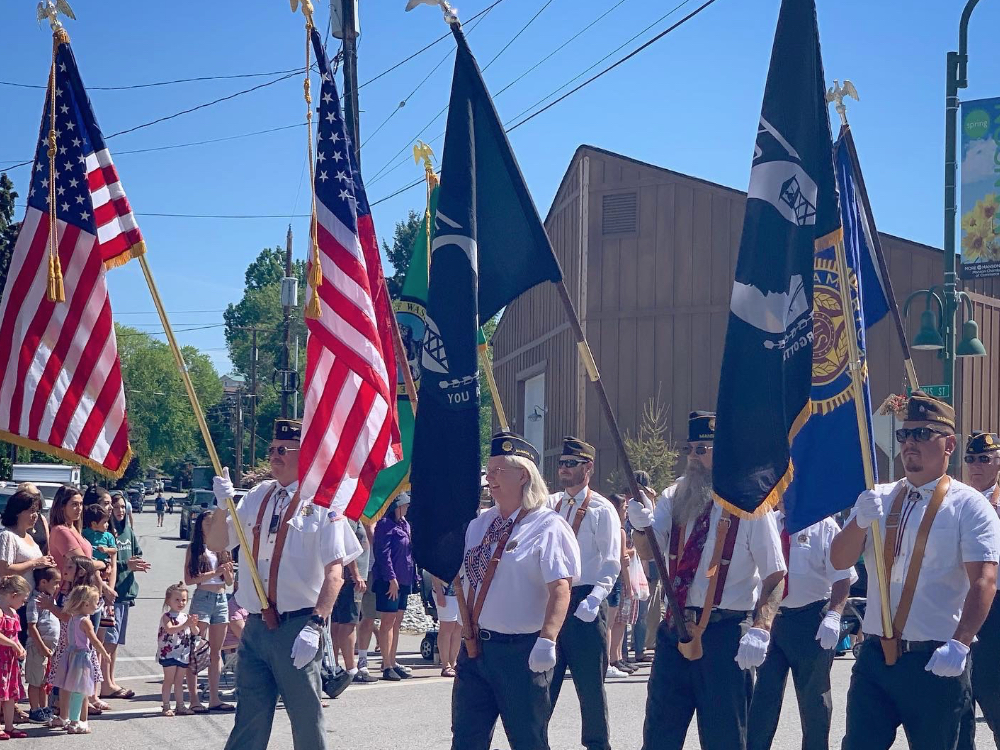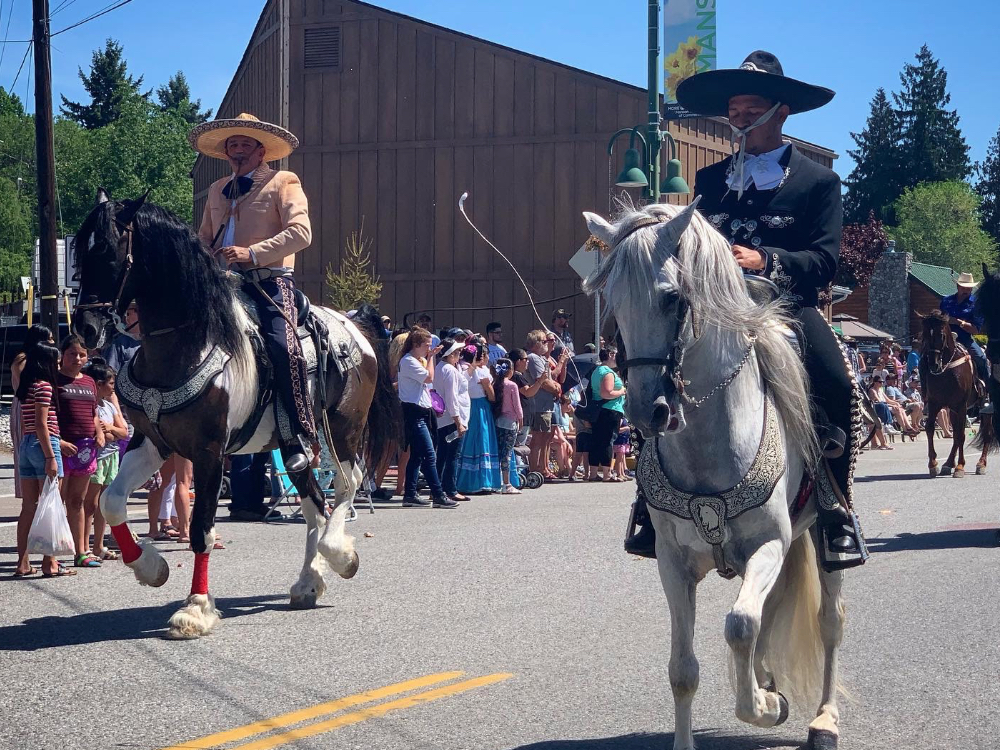 Photo below: 2023 Royalty with Grand Marshalls