Back to back weekends of fun in the Lake Chelan Valley
information and photos courtesy of Lake Chelan Chamber of Commerce
It's Friday the 13th, but that won't signal anything superstitious in the Lake Chelan Valley. Instead, it kicks off multiple days of frosty fun in Chelan and Manson during Winterfest 2023.
Lake Chelan Winterfest has been a community favorite for over 30 years. This Lake Chelan Chamber of Commerce event encompasses back to back weekends filled with incredible ice sculptures, live music, wine walk, cider and ale tasting, activities for kids of all ages, a polar bear splash, massive beach bonfire, spectacular fireworks, and much more! All set against the backdrop of snow covered hills reaching down to the shores of beautiful Lake Chelan.
Bundle up and prepare to create new memories during Lake Chelan Winterfest: January 13-22, 2023.
The full list of events is below. For more information, visit LakeChelanWinterfest.com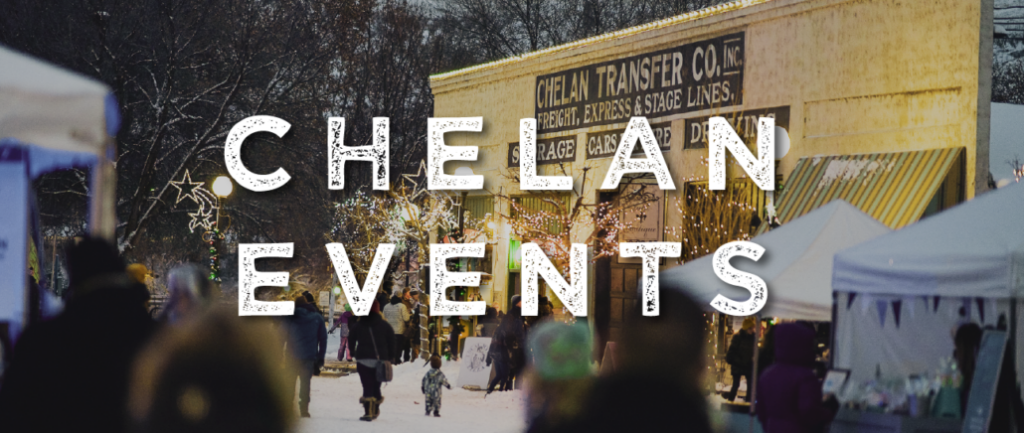 JANUARY 13, 2023  5pm-10pm
Ice Slide on Emerson next to Riverwalk Park *
Ice Bar Open
sponsored by North Cascades Bank 5pm-10pm *
Live Music on the Wapato Point Resort Stage

5pm-7pm Jacob Simms
7:30pm-10pm Chrissy Alexander and the Fred Bauer Band
JANUARY 14, 2023 11am-10pm
Snow-Ga! Snowshoe Yoga + Wine with YogaUncorked
Ice Slide on Emerson next to Riverwalk Park *
Live Ice Carving at 12pm- Corner of Woodin & Emerson
Ice Bar Open sponsored by North Cascades Bank 12pm-10pm *
Bloody Mary's from the Bloody Good Co. at the Ice Bar 12pm-2pm *
Winterfest Wine Walk featuring the newest wineries in the valley 12pm-6pm **
Live Music on the Main Stage sponsored by Wapato Point Resort

12:30pm-2pm Jim Basnight
2:30-3:30pm Glenn Snyder
4pm-6pm Chrissy Alexander and the Fred Bauer Band
6:30pm-10pm DJ Indica

Winterfest Vendor Market 11am-5pm
Apple Bin Rides * 12pm-6pm
Lady of the Lake Winterfest Fireworks Cruise 5:30pm-7:30pm
Polar Bear Plunge & Bonfire at Don Morse Park 6pm

Drop off your REAL Christmas trees at the Lakeshore Marina parking lot prior to this date to help build the fire!
Listen for the official horn from the Lady of the Lake to sound off for the Polar Plunge!

Firework Display at Don Morse Park 6:30pm
JANUARY 15, 2023  11am-3pm
Kid Activities with Historic Downtown Chelan 11am-3pm
Ice Slide on Emerson next to Riverwalk Park *
Apple Bin Rides *
Ice Bar Open sponsored by North Cascades Bank 11am-3pm *
Bloody Mary's from the Bloody Good Co. at the Ice Bar 11am-1pm
Live Music on the Main Stage sponsored by Wapato Point Resort

11am-12:30pm The Skiffs
1pm-2:30pm Aaron Crawford

Bubble Brunch 10am-12pm & 1pm-3pm **
Key: *Winterfest Button Required **Tickets Required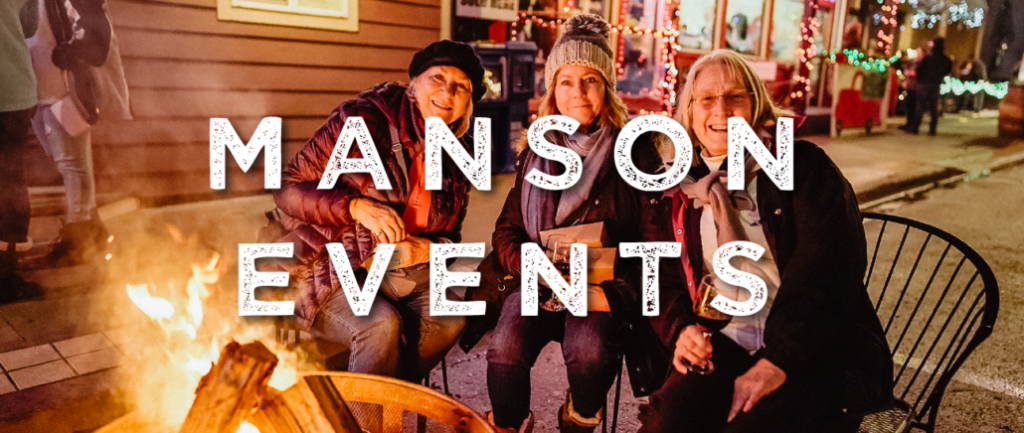 JANUARY 20, 2023  5pm-10pm
JANUARY 21, 2023  11am-10pm
Guided Snowshoe Orchard Trek at Rootwood Cider 11am-11:30am
Kids Activities:

Find Tsilly Scavenger Hunt
Kids Ice Cave at North Shore Bible Church 12pm-4pm
Apple Bin Rides* on Wapato Way 11am-5pm
Face Painting at the Manson Chamber of Commerce 12pm-4pm
Meet Elsa & Olaf 12pm-4pm

Ice Bar Open sponsored by North Cascades Bank 12pm-10pm *
Bloody Mary's from the Bloody Good Co. at the Ice Bar 12pm-2pm *
Live Music on the Main Stage sponsored by Wapato Point Resort

7pm-9:30pm Joel Gibson Jr.

Winterfest Vendor Market
Bubble Brunch 11am-1pm **
Live Ice Carving
Lady of the Lake Winterfest Fireworks Cruise 5:30pm-7:30pm
Firework Display at Manson Bay Park 6:30pm
JANUARY 22, 2023
Viki Downey Polar Bear Plunge 1pm: Proceeds go towards Swim Lessons
Key: *Winterfest Button Required **Tickets Required