Manson took 11 athletes who competed in 16 events
Information and photos submitted by MHS
The state track and field championships were held at EWU in Cheney last Thursday-Saturday. Manson took 11 athletes competing in 16 different events.

The first 2 days of competition mainly being preliminary heats and finals being held on Saturday. There are 16 athletes qualified for each event and the top 8 finishers in prelims moving onto finals.  The Trojans had a roller coaster of results, with some great finishes and some heart breaking ones mixed in as well. The highlights include 4 podium finishes and 2 school records.
Connor Torgesen placed 4th in the 800m, breaking the school record in the prelims, and then coming back to better that mark in the finals. He also placed 5th in the 400m, narrowly missing the school record in that event as well.
Jose Pascasio smashed the school record in the javelin by 12 feet to place 4th overall.
Kendall Petre set a new personal best in the 400m to place 8th and earn a medal in that event for the 2nd straight year.
Cole Beazley was the hard luck participant of the meet, as he placed 9th in both the 110m hurdles and 300m hurdles, missing out on a place in the finals by less than .1 of a second in both events. Another 9th place finisher was Braden Getzin in the triple jump, missing out of a podium finish by a few inches.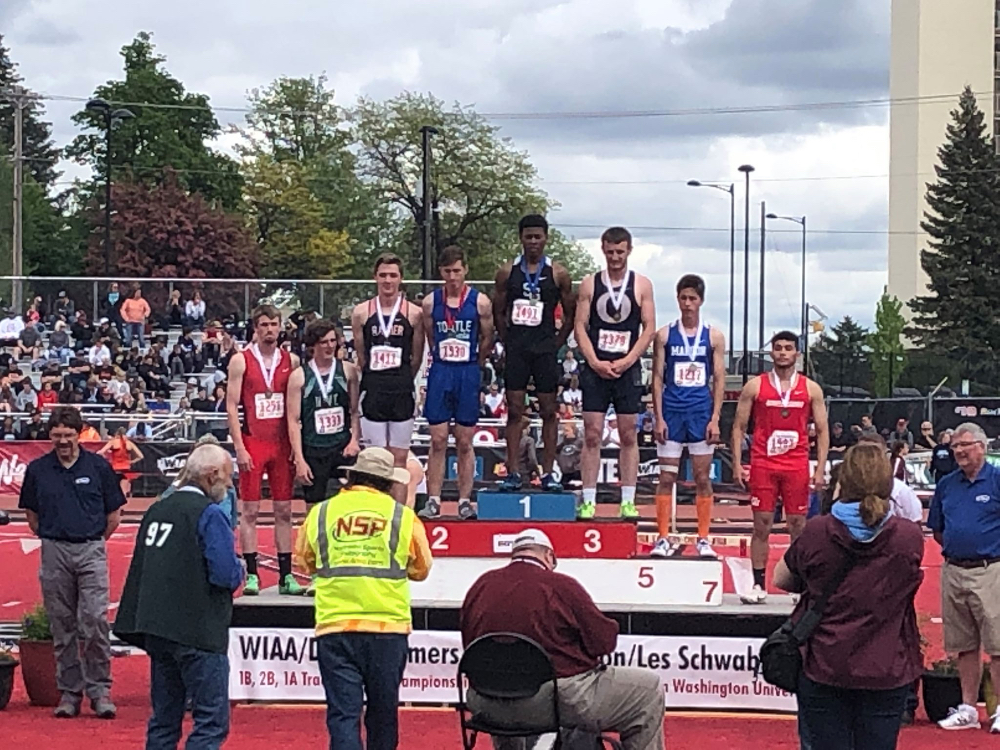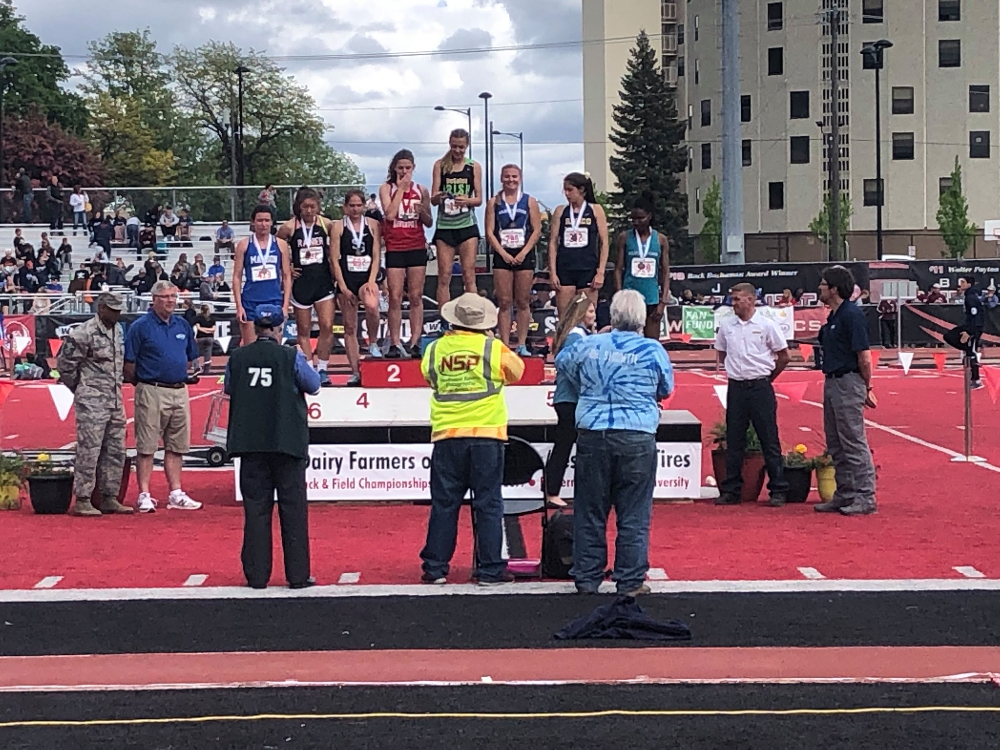 Other results include-
Cara Hutton- 16th in the 1600
Bailey Cameron- 12th in the 1600 and 13th in the 3200
Grant Torgesen- 11th in the 3200
JoJo Morales- 16th in the shot put
Kendall Petre- 10th in the high jump (pictured) and 16th in the 200m
Boys 4×100 had a bad exchange and were disqualified in their prelim.
Boys 4×400 narrowly missed the finals by 1.5 seconds and finished 10th
Congratulations to these student-athletes on their great performance.