Forest Service staff digging out from recent storms
information released by Okanogan-Wenatchee National Forest
After last week's incredible winter weather, a very thick blanket of fresh snow covers the Okanogan-Wenatchee National Forest. Forest Service staff ask for the public's patience as they dig out offices, sno-parks (especially the sno-parks in the I-90 corridor), and some forest roads from all the snow that fell.
Whether you are coming up to hit the slopes, trek on snowshoes, or simply play in the snow, it is important to plan ahead and recreate safely. Recreation staff and emergency responders need everyone's help in keeping safe this winter.
Always check the weather forecast at 
https://www.weather.gov/
 and highway road conditions at 
https://wsdot.wa.gov/
 before leaving home. Prepare your vehicle for winter conditions, carry tire chains, and keep a winter weather kit in your vehicle. National Forest roads are generally not plowed or maintained during the winter, so be prepared to turn around to avoid getting stuck. Remember to bring a shovel in case your vehicle gets stuck. Also, there is no cell service in many areas of the forest.
Traffic may be heavy at winter recreation sites so have a back-up plan if the site you wanted to visit is full. Consider weekday visits when there are fewer people recreating. Check out Washington State Parks winter program website for the latest updates on the status of sno-parks at 
https://parks.state.wa.us/130/Winter-recreation
 .
If a parking lot or sno-park is full, please do not park along the highway, in no-parking zones, or block other vehicles. Ambulances and other emergency vehicles need unhindered access to save lives. Highway snowplows need extra-wide road space as they have "wing" plows that stick out more than eight feet from the right front edge of the truck. Vehicles blocking traffic or parked illegally are subject to ticketing and towing.
When visiting a Sno-Park, make sure to purchase a Sno-Park Pass in advance–either online or at a local vendor.
Make sure everything you brought with you for your winter adventure comes back out with you when you are done. During winter, there are generally no trash facilities or garbage cans available in the national forest, so please take all your trash, including broken sleds and dog poop bags, back home with you. Remnant waste from abandoned or broken poop bags creates unhealthy conditions for people, pets, and wildlife.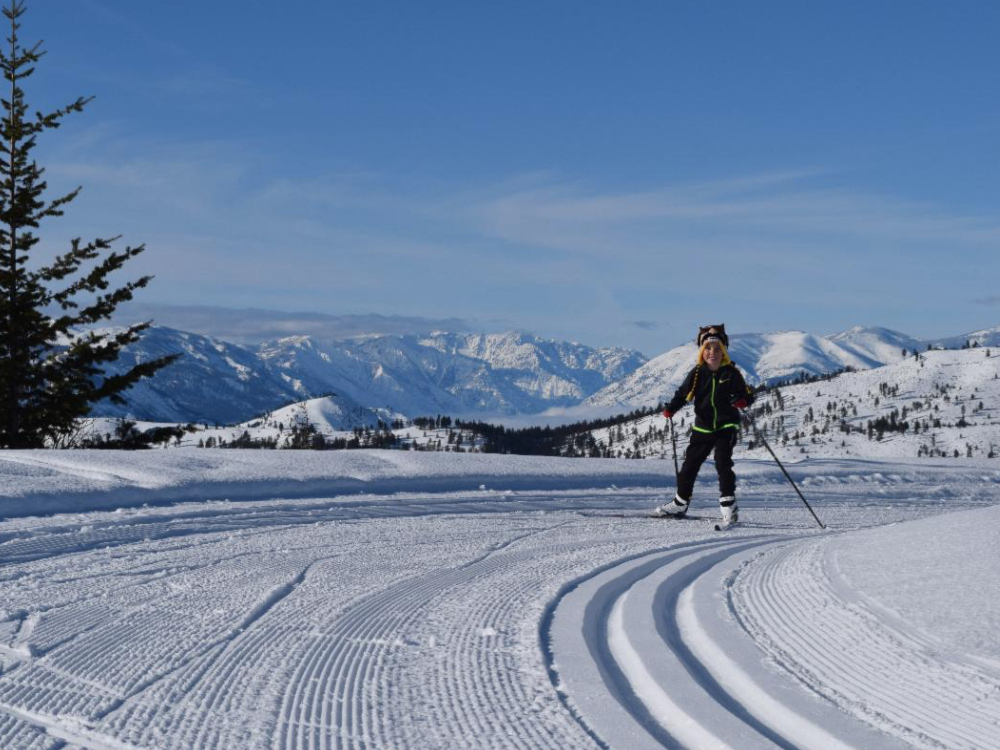 Winter Recreation at Echo Ridge – USFS Photo