Bypass Road is Currently Open
Information released by Chelan County Public Works, LCN Photos by Dennis Rahm
UPDATE 10:00 a.m., 9-10-19
The bypass road at Slide Ridge is now open. Flaggers are directing traffic. The bypass road may be closed intermittently throughout the day as crews allow water and debris to go over the roadway. If you must use the bypass road, plan for traffic delays.

South Lakeshore Road at Slide Ridge will remain closed today and tomorrow as crews continue to remove debris from the road. Flaggers will be at the bypass road, directing traffic, through the night.
Road closures may change with the weather.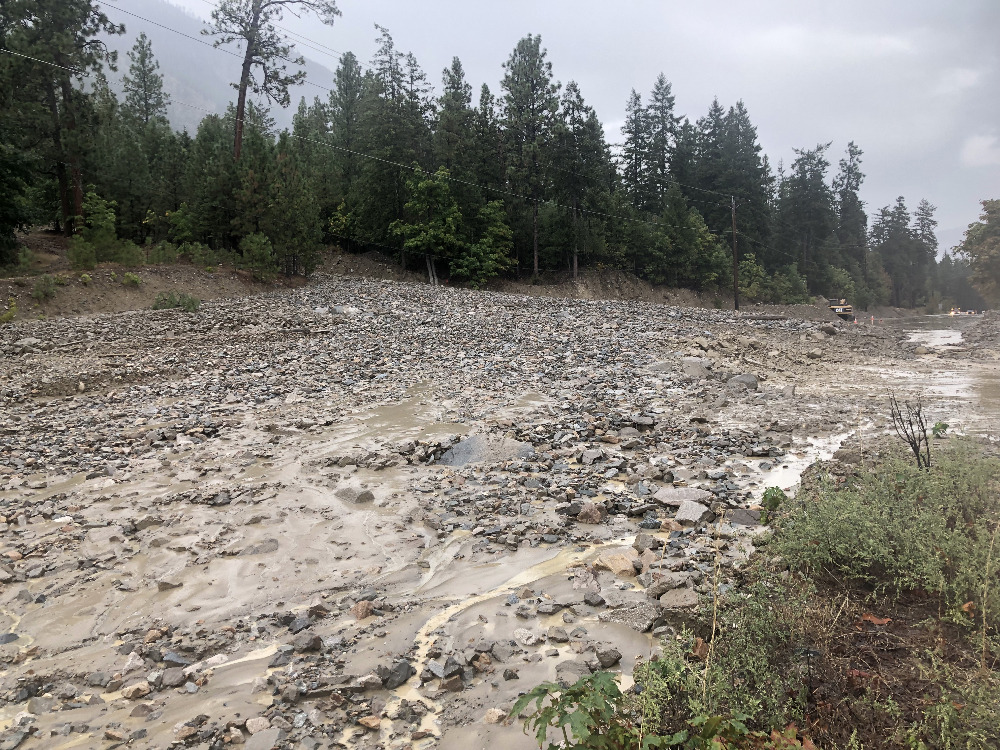 ORIGINAL STORY 7:00 a.m., 9-10-19
South Lakeshore Road at Slide Ridge (milepost 3) is closed due to a landslide. Crews are working at this time to clear mud, rock and debris from the area so a short bypass road that runs parallel to South Lakeshore Road  can be opened. Crews hope to have that bypass road open before noon today.
The estimated depth of material on the roadway at Slide Ridge is 8 feet. Motorists should avoid the area at this time. We will update the public when the bypass road has been opened.
In Entiat, crews continue to work to clean up after a mudslide this weekend on portions of Entiat River Road. Crews are working between mileposts 11 and 15. Motorists should expect one-lane, flagger-controlled traffic in the work area.
Chelan County road crews had planned to start pre-level work in the Wenatchee area today. The paving work has been postponed while crews clean up after these recent rains.