The Cool Family Shares a Legacy of Blood, Sweat and Tears
Photos and story by guest contributor, Rod Cool
It's rodeo time in the Lake Chelan Valley. A magical time from my youth. It meant my Dad's old rodeo buddies coming for a barbequin', whiskey sippin', and some good ol' fashioned visitin'. It meant all the store windows in town painted up with horses, cowboys, bulls, and six guns. It meant a parade with horses, flags, cowgirls, Indians, fancy cars, fire engines, and Smokey the bear. The checkers at Safeway and the gals at the bank in pearl snaps and blue jeans.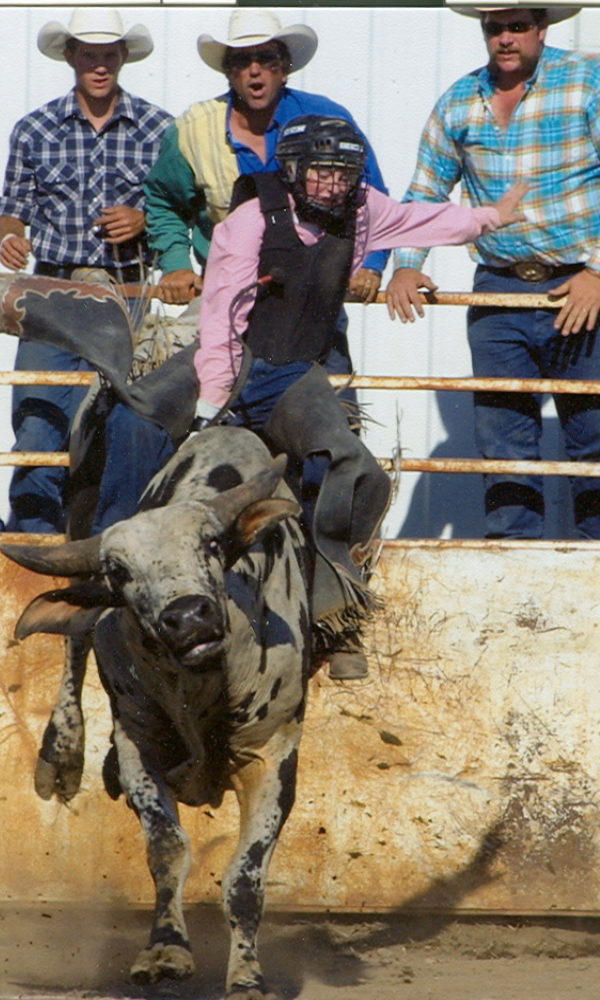 Tucker Cool's face shows his determination to remain on this bull. His dad, Rod, is at far right above him.
And then on Friday and Saturday night it was elbow to elbow in the standing room only crowd, sneakin' behind the buckin' chutes and sittin' on the back of the ropin' boxes.
Joe Kelsey and Ralph McLean bringin' some of the best bulls and horses in business at the time. It was a big ball in Cowtown.
For the last 26 years it has been my pleasure and honor to help keep the rodeo alive here in Chelan.
Rodeo is something that gets in your blood and for the past 98 years the rodeo in Chelan has been in my blood.
My Grampa put on the first one back in 1921 on the beach at the end of his orchard where the city park now sits. It was put on there through the early fifties when it moved up to its present location in Union Valley.
Dad competed in the late 40s and early 50s. When I was old enough to help out, I sorted ropin' cattle while mom and dad sold tickets at the gate. When I left for college, I tried to make it home in the summer to help out in some way.
Then when I moved back in 1993, I was the timed event chute boss and then moved into the production chairman job in 1994 and have been helping out ever since.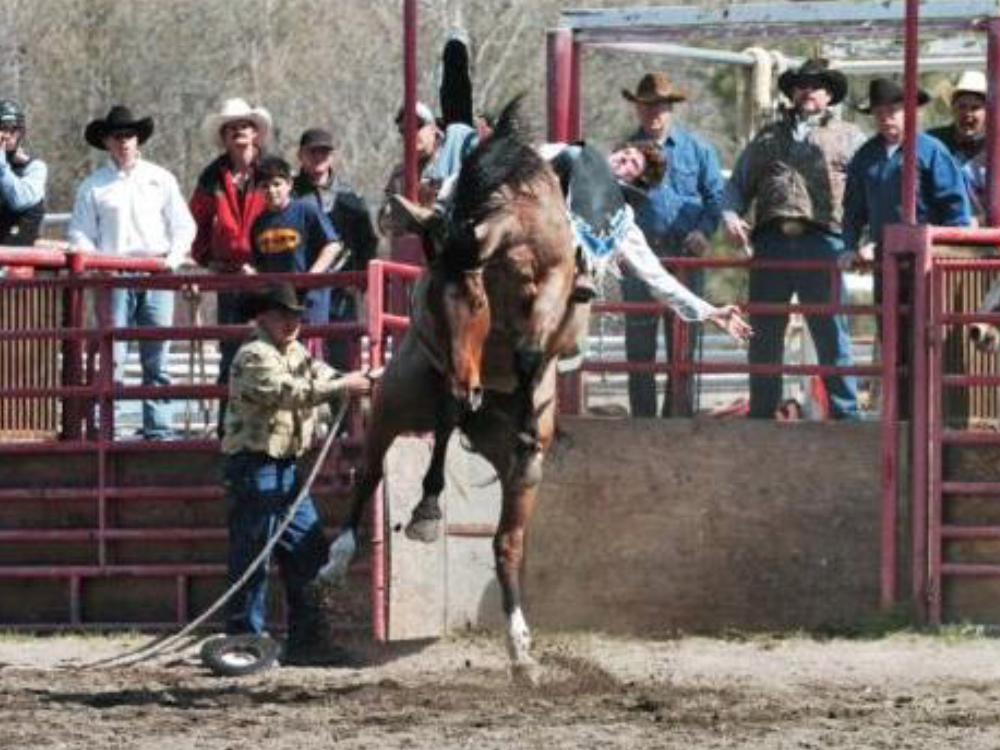 Not sure how this ride turned out for Tucker, but dad doesn't look too worried. 
This year its extra special working along side my son, Tucker. Who as the owner of the Bar X Rodeo Co, will be bringin' the stock, announcin', and probably pickin' up garbage from under the grandstands.
I'm proud to see him keepin' his cowboy dreams alive and bringin' his kids up in and around the arena. Nothin' makes me smile like my 3-year-old grandson tellin' me what kind of trips each of the bulls had the last time they bucked and which ones not to get to close to or I'll take a hookin'.
So, if you don't have any solid plans for Friday and Saturday. Come see the epic contest between man and beast. Laugh with Ike. Listen to the boy's golden voice. Eat one of Rick's double meat-double cheese extra goop burgers. And most of all enjoy the show. That's why we do it.
Just a fat guy's thoughts on Wednesday. Good Luck and may the Good Lord take a likin' to ya.
Editor's Note: The story above was first published on Rod Cool's Facebook on Wednesday, 7/24/19. It has been shared, along with the pictures of his son Tucker and Daughter Sammi Jo with his permission.
The 98th Annual Lake Chelan Rodeo is this Friday, July 26 and Saturday, July 27 at the Rustler's Rodeo Grounds up Union Valley Road. Concessions, Vendors and the Beer Garden open at 5 p.m. and the Rodeo kicks off at 7:00 p.m. each night. See you there!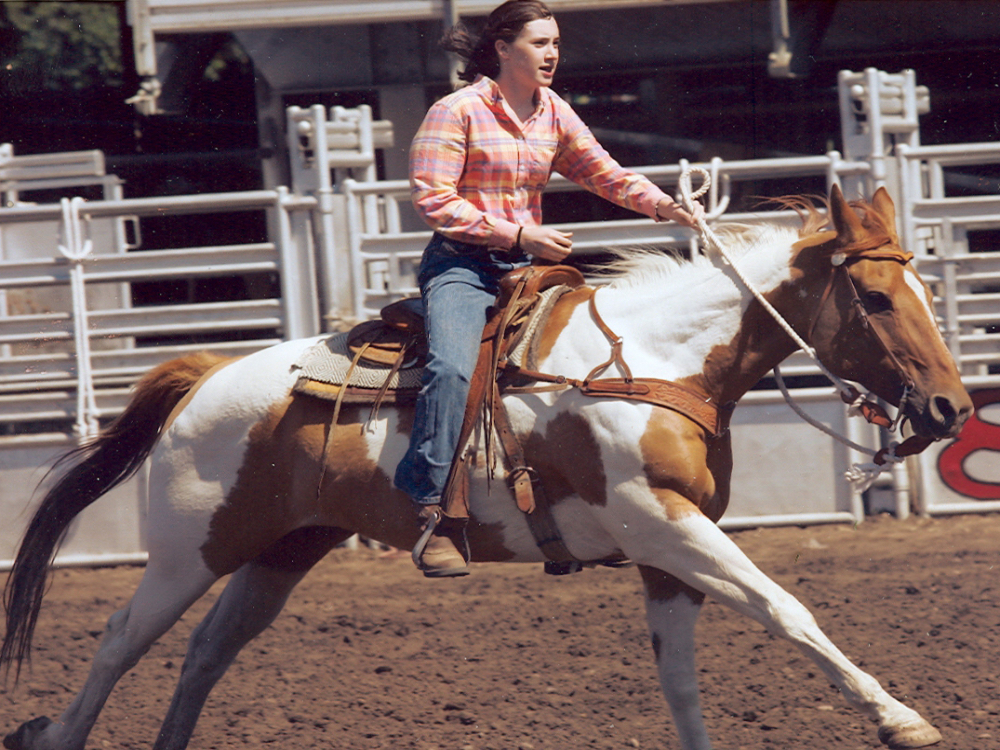 Sammi Jo shows two sides of her Rodeo talents: bull riding in the feature photo at top and a less fierce ride on her horse above.