Commission Hears Energy Conservation Program Information
 Information released by Chelan PUD
Chelan PUD commissioners heard a plan Monday to expand energy conservation programs to focus on households that spend more than 6 percent of their income on power bills.

In Chelan County, about 2,100 households qualify as "high energy-burdened" because they spend more than 6 percent of their paychecks on electricity. About 98 percent of these households earn less than $20,000 a year.
PUD staff outlined a plan to launch a focused low-income energy assistance program in 2021. The PUD already offers rebates for energy-saving measures, including insulation, heat pumps and windows. Staff recommended greater engagement with nonprofits and landlords, as well as greater assistance to help low-income homeowners cover the up-front cost of home improvements.
PUD commissioners expressed support to expand energy conservation — which would provide significant benefit to about two-thirds of the 2,100 high energy-burdened households. When customer-owners save energy with home improvements, the result is more affordable power bills, more comfortable homes, and more energy that the PUD can sell on the power market, which generates revenue that benefits everyone.
"This is a reach for that goal of enhancing the quality of people's lives in Chelan County," Commissioner Dennis Bolz said.
"I believe we also have to remind ourselves that we work consistently to keep our rates lower than most of the country," Commissioner Steve McKenna said. "That's part of our ongoing commitment to provide rate relief."
Staff will continue developing the program and report on progress in 2021.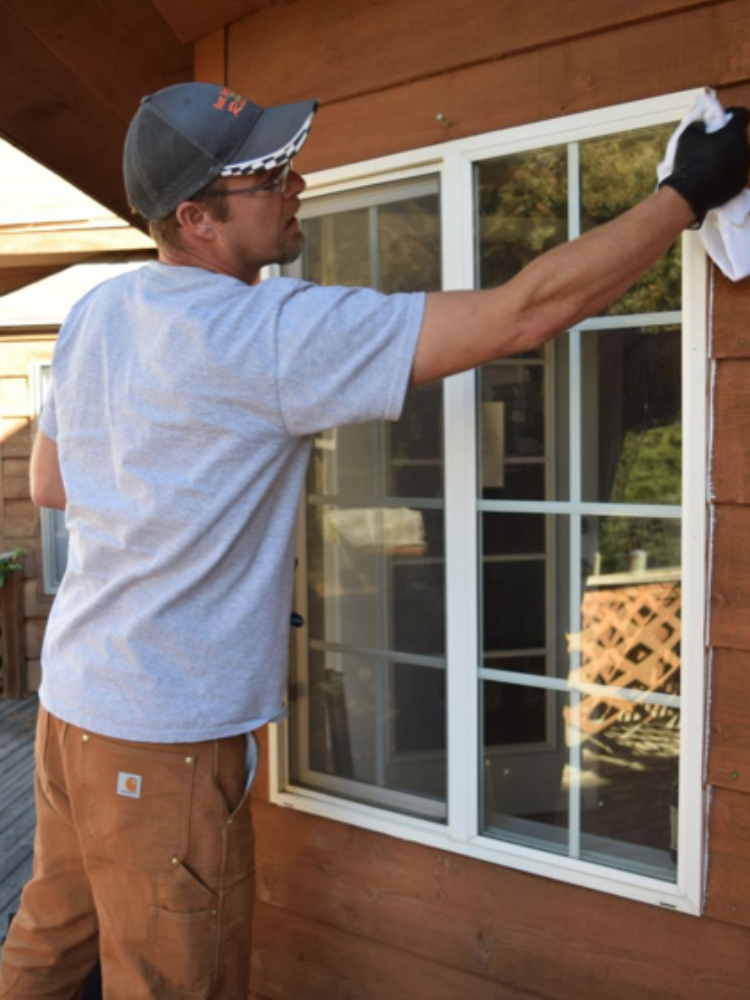 Photo Captions: As part of the Low Income Weatherization Program funded by Chelan County PUD, Brian Moore carefully wipes caulking from a newly sealed window in a Wenatchee home with his crew from the Chelan-Douglas Community Action Council in 2018.
Feature Photo at Top: Brian Moore installs thick insulation to the underfloor of a Sunnyslope home in 2018. With support from Chelan County PUD, his weatherization work with the Chelan-Douglas Community Action Council provides free energy upgrades to low-income families in Chelan and Douglas counties.
In other news, commissioners:
Heard a report about forecasted changes in the western power market
Reviewed annual fees and charges
Considered the results and input from the virtual open house in Stehekin (01:17:00)
Upcoming events:
Nov. 24 – Tri-Commission meeting, 1 p.m., virtual meeting
Dec. 7 — Commission meeting, 10 a.m., virtual meeting
Dec. 21 — Commission meeting, 10 a.m., virtual meeting
* * *
The next regular PUD commission meeting is at 10 a.m. on Monday, Dec. 7. The public is welcome to attend remotely in accordance with the latest guidance from the state Department of Health.
Chelan PUD records most commission meetings, and a link to the audio is available on the PUD's home page at chelanpud.org. Find us at Facebook.com/ChelanPUD and follow us on Twitter @ChelanPUD.
Here for you, providing the best value for the most people for the longest time chelanpud.org