Prepare for Snow Starting Friday
Information and graphics released by NWS
The National Weather Service is calling for a significant winter storm to develop along the Cascade Foothills and Inland Northwest starting mid-day on Friday. Accumulations of moderate to heavy snow is expected across the region which may impact cross state travel.

Snow is expected to continue through Saturday with the potential for additional snow on Sunday. WSDOT urges travelers to go to their website to check pass reports and road conditions in advance.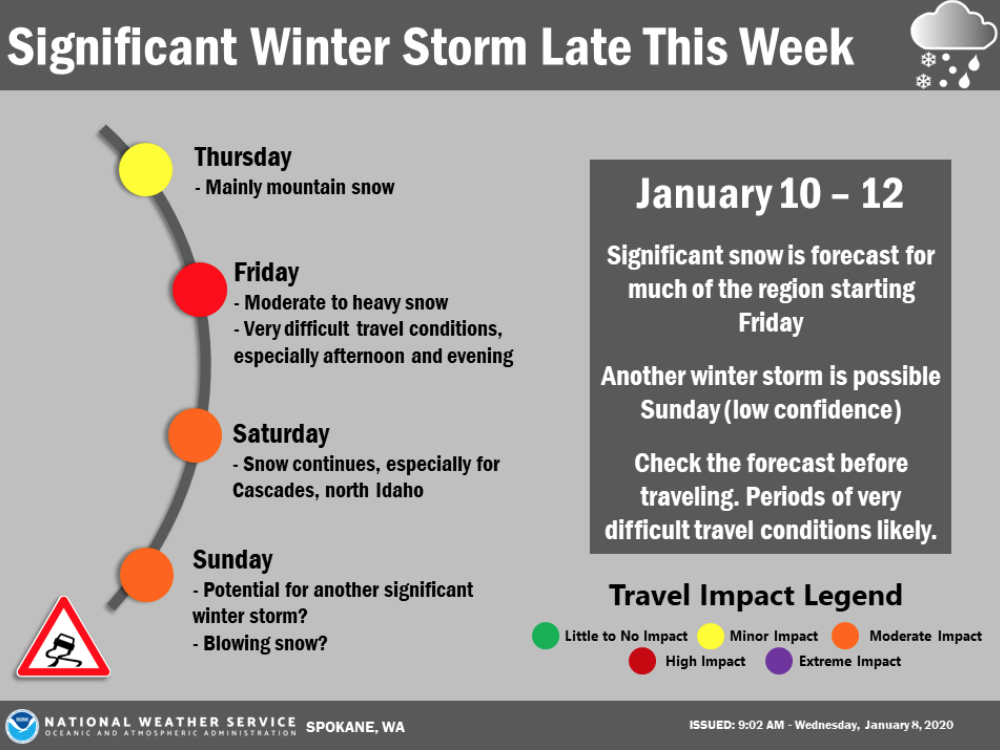 NWS-Spokane: A significant winter storm is on track for a Friday arrival across the Pacific Northwest. Snow is expected to develop across much of the region around midday Friday, with the heaviest snow in the late afternoon to evening timeframe. Start planning for this snow event!