Labor Day Weekend event attracts top river surfers in the world to Chelan
 information & released
The international home for the battle of continental supremacy in river surfing will be at Lakeside Surf for at least the next 5 years. Team USA and Team Europe will converge on Labor Day weekend each of the next 5 years to battle for the Continental Surf Cup, $11,000 in prize money and a spot on the podium as one of the top river surfers in the world.
After the brand-new team format tournament exceeded expectations last year, tournament hosts Lakeside Surf and citywave International are excited about their long-term plan to build off the momentum of the inaugural event that saw capacity crowds, stoked surfers, and high-performance surfing from surfers from all around the world.
The unique surfing team event challenges surfers from each continent to battle for team and individual points during a variety of heats over two days of competition. Enjoying the greatest river wave in the world, 24 surfers from the USA and Europe will showcase their talents in traditional, best trick, carvers only heats before the top surfers advance to the championship heats and fight for a spot on the podium as well as the final few team points. The top team gets the trophy and bragging rights as the continent with the greatest river surfers.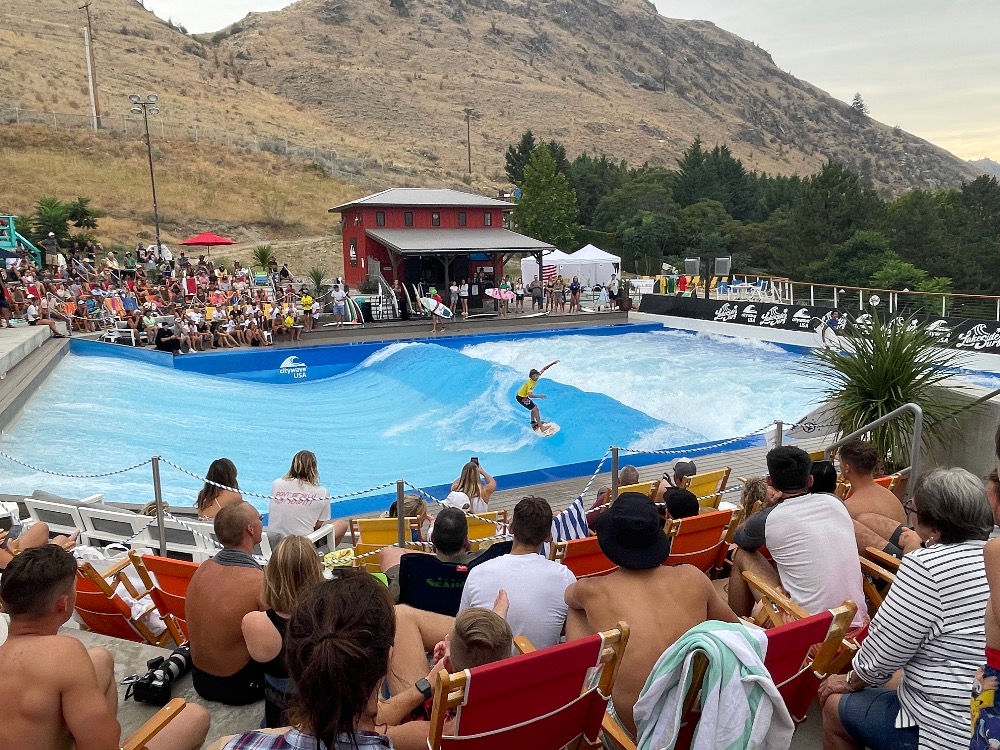 The Continental Surf Cup at Lakeside Surf is free to all spectators. Spectators can enter for FREE from the upper Slidewaters' parking lot at the main entrance to Lakeside Surf.
Spectators will enjoy incredible surfing, breathtaking views, Surfside Tacos and Twocan Jenny's Surf Bar. The new giant LED screen will display live action, replays, and tournament scoring. After a standing room only event last year, additional seating, private space rentals and an enhanced livestream experience are being added to improve the spectator experience.
The teams for the 2023 Continental Surf Cup have begun to take shape. Team USA will be headlined by 2022 runners-up Ben Benson (Huntington Beach, CA) and Taylin Chamberlin (Wenatchee, WA). Also joining Team USA will be world champion skim boarder Blair Conklin. The final spots on Team USA will be awarded by August 7th via hosts invites, video submissions and automatic qualifying. Back to defend their titles and help defend The Continental Surf Cup for Team Europe are 2022 Champions Lenny Weinhold (Munich, Germany) and Valeska Schneider (Berlin, Germany).
Media and sponsorship opportunities for the Continental Surf Cup are still being secured. Interested parties should reach out to tournament hosts Lakeside Surf or citywave International. A recap highlight reel from 2022 can be found at lakesidesurf.com/surfcup
For more information about the Continental Surf Cup, Lakeside Surf, citywave International, sponsorship opportunities, Slidewaters or other associated brands please reach out to Robert Bordner; robert@slidewaters.com or 425-830-8002.