Lake Chelan Holds Member/Guest Ladies Tournament
Information and photos released by the Ladies Golf Club 
Sunshine was all around us on Thursday the 25th. It was our Member/Guest Ladies Tournament. Members invite a guest to play a fun round of golf.
This year we did a Chapman format which is kind of a best ball after the first two holes and then you and your partner play every other stroke all the way to the hole. Very fun and good for a lot of laughs.
We are proud to announce this year's winners:
Low Gross of the field: Barb Rayburn and her guest Bonnie Fortner, 81.
Low Net of the field: Maryjo DuRuz and her guest Kathy Pfeiff, 57.5.
Division 1: Low Gross: Candace Farnsworth and guest, Peggy Goodman, 83. Low Net: Jan Artim and guest, Leslie Savisky, 66.
Division 2: Low Gross: Joni Dedo and guest Cris Kollmeyer, 94. Low Net: Sherry Ochsner and guest, Barb D'ettore, 66.5.
Division 3: Low Gross: Karen Holst and guest Carolyn Tobey, 110. Low Net: Janes Storms and guest Vicki Hewett, 75.
The Member's longest drive was awarded in 3 divisions. Division 1: Barb Rayburn. Division 2: Sherry Ochsner. Division 3: Karen Erickson.
Guest's longest drive was awarded in 3 divisions. Division 1: Peggy Goodman. Division 2: Janet Swanson. Division 3: Sue Neel.
Closest to the pin member was Candace Farnsworth and the guest closest to the pin was Robyn Lyman.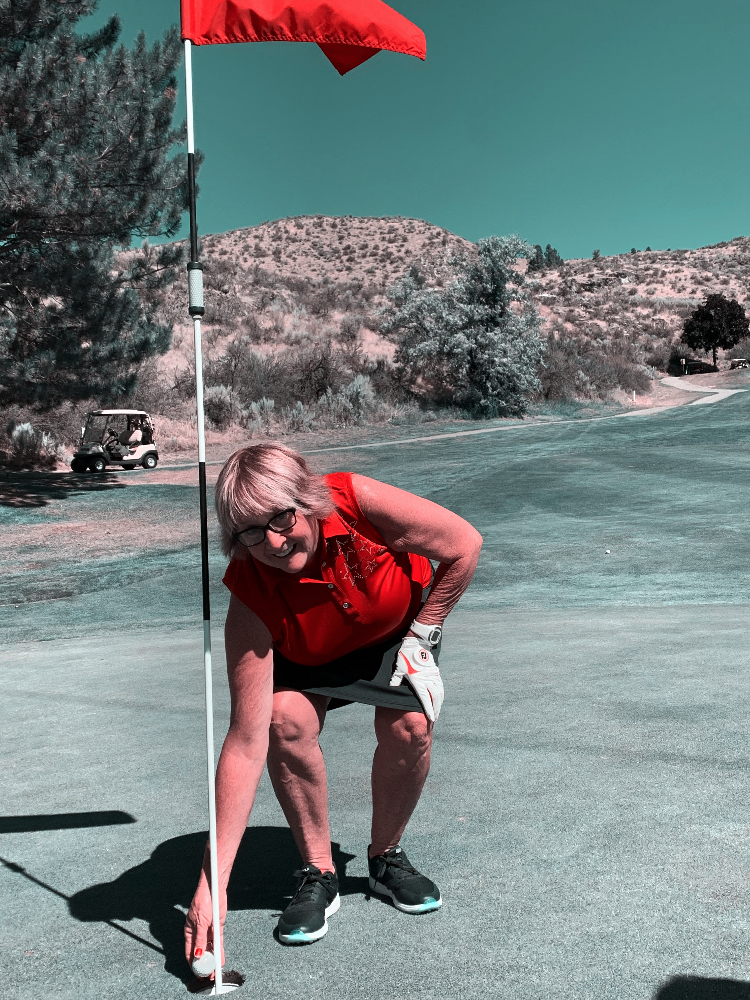 To our great surprise and delight, one of the guests, Paula Weedman, got a hole in one on hole 11. You could hear the celebrating from far away!
After play, a tasty salad bar was served and provided by CJ's on the Course.
Next date of regular play will be Thursday, August 1st. The competition will be Monthly Medal (low gross and net by division and fewest putts). Our tee time remains at 8 a.m. for the month of August; please check in by 7:30 am.