Next Stop: District Championship Match on November 9th
Information released by Coach Rainville. Richard Uhlhorn team photo above; LCN photos below.
Chelan hosted Omak on Halloween for our last home match of the season. We honored our three seniors; Emma McLaren, Leanna Garfoot and Casey Simpson.

The Lady Goats won in three with scores of 25-9, 25-10, 25-11.  After the match we were awarded the CTL League Championship Trophy. We are 8-0 in league and 15-0 overall. Chelan will travel to Wenatchee to face CTL#2 Okanogan in the District championship match on November 9th at 3pm.
Stats:
Emma McLaren 13 kills, 1 assist, 7 digs, 18/19 serving with 2 aces
Elly Collins 9 kills, 1 assist, 3 digs, 14/14 serving with 2 aces
Katie Rainville 10 kills, 2 assists, 1 dig, 7/7 serving with 1 ace
AJ Gueller 4 kills, 1 block, 3 digs
Olivia Strandberg 8 kills, 1 dig
Leanna Garfoot 3 kills, 41 assists, 3 digs, 9/9 serving with 1 ace
Casey Simpson 3 digs, 7/9 serving
Morgyn Harrison 9 digs, 12/12 serving with 1 ace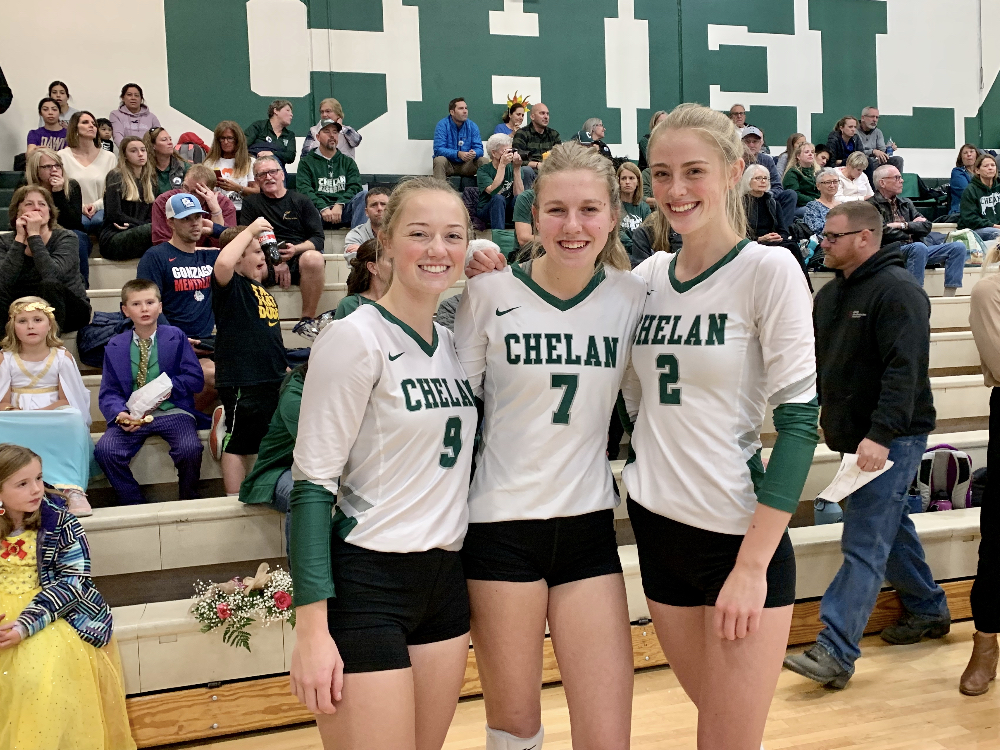 From left Seniors Casey Simpson, Leanna Garfoot, Emma McClaren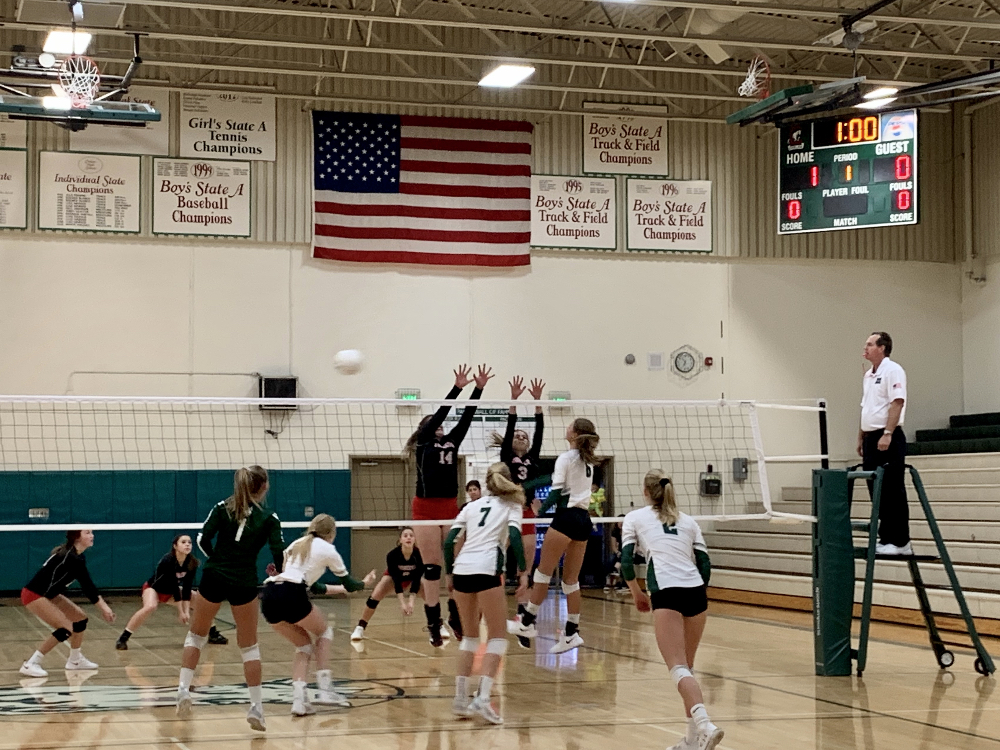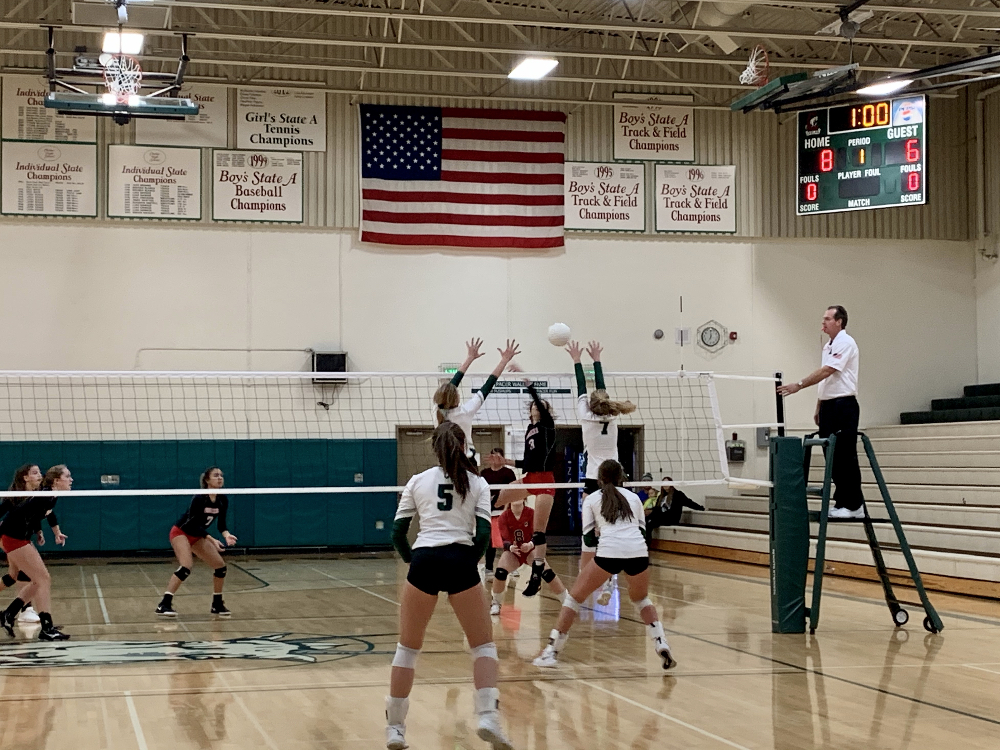 Stats from the Chelan – Okanogan Match Up
Chelan continues to dominate League opponents. Chelan is now 7-0 in league and 14-0 overall after beating Okanogan in three sets 25-8, 25-10, 25-11.  Leanna Garfoot did a fantastic job spreading the ball around tonight.
Stats:
Emma McLaren 11 kills, 12 digs, 14/15 serving with 2 aces
Elly Collins 16 kills, 1 assist, 1 block, 6 digs, 10/11 serving with 1 ace
Katie Rainville 9 kills, 3 blocks, 1 dig, 6/7 serving with 2 aces
AJ Gueller 6 kills, 12 block
Olivia Strandberg 6 kills, 5/5 serving with 1 ace
Leanna Garfoot 2 kills, 43 assists, 1 dig, 6/6 serving
Casey Simpson 1 dig, 7/7 serving with 1 ace
Morgyn Harrison 3 assists, 5 digs, 20/21 serving with 4 aces