Goats open play Friday hosting Brewster
by Dennis Rahm, LCN Photos
There's a definite sense of excitement surrounding the Chelan Goat football team as they prepare to open their season this Friday night by hosting Brewster in a non-league game at Sargent Field.

The team will start the season with an interesting blend of experience and youth. Most of the experience will come on the defensive side of the ball with eight returning players. Offensively, Chelan will rely heavily on senior Quarterback Reed Stamps and senior running back Ethan Kehl.
The team recently hosted a media day that featured the opportunity to visit with Head Coach Travis Domser and five of his players. In the audio interview that follows you will hear from
Sr. RB Ethan Kehl
Sr. QB Reed Stamps
Sr. TE/Kicker Quin McLaren
Sr. MLB/H-back Nathan Alcala
Jr. Lineman Tate Sandoval
Listen to comments from Coach Domser and several of his players
Players and coaches feel good about this year's' squad in what looks to be a wide open battle for the top spot in the Caribou Trail League. While all games are important, most  players have drawn a circle around the date of October 29 when Chelan will host perennial rival Cashmere in the annual Bronze Shoe game.
Friday nights game against the Brewster Bears will kickoff at 7 pm at Sargent Field.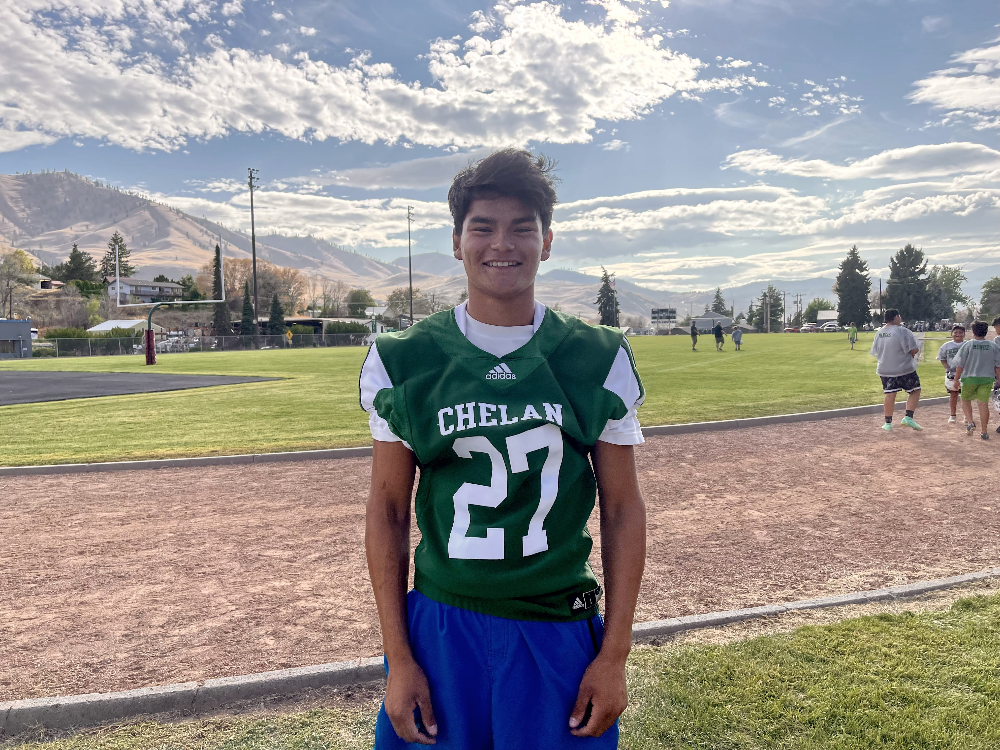 Featured picture above story: (left to right)  Tate Sandoval, Reed Stamps, Coach Domser, Quin McLaren and Ethan Kehl. Pictured above: Nathan Alcala.