Stehekin placed on precautionary level one notice
Information released by Chelan County Emergency Management
The Devore Creek Wildfire, which ignited during a late July lightning storm and is burning in steep terrain about 3 miles from Stehekin has grown to over 425 acres. As predicted, fire activity increased overnight aided by hot, dry and windy conditions.

A heavy lift helicopter is being used to drop water today to help delay the spread of the Devore Creek Fire. The fire is three air miles southwest of Stehekin, burning at an elevation of 5,700 to 6,800 feet within the Glacier Peak Wilderness. Hot and windy conditions are expected again this afternoon.
This morning, as a precaution, the Chelan County Office of Emergency Management did issue a Level One or "Get Ready" notice for the Stehekin Valley. The fire is still 3 miles from Stehekin and rain is in the forecast for this weekend. However, firefighters remain in Stehekin and the fire team managing the fire will continue to take appropriate actions to protect the people and property there. There are currently 59 personnel assigned to the fire, including three helicopters and one hand crew.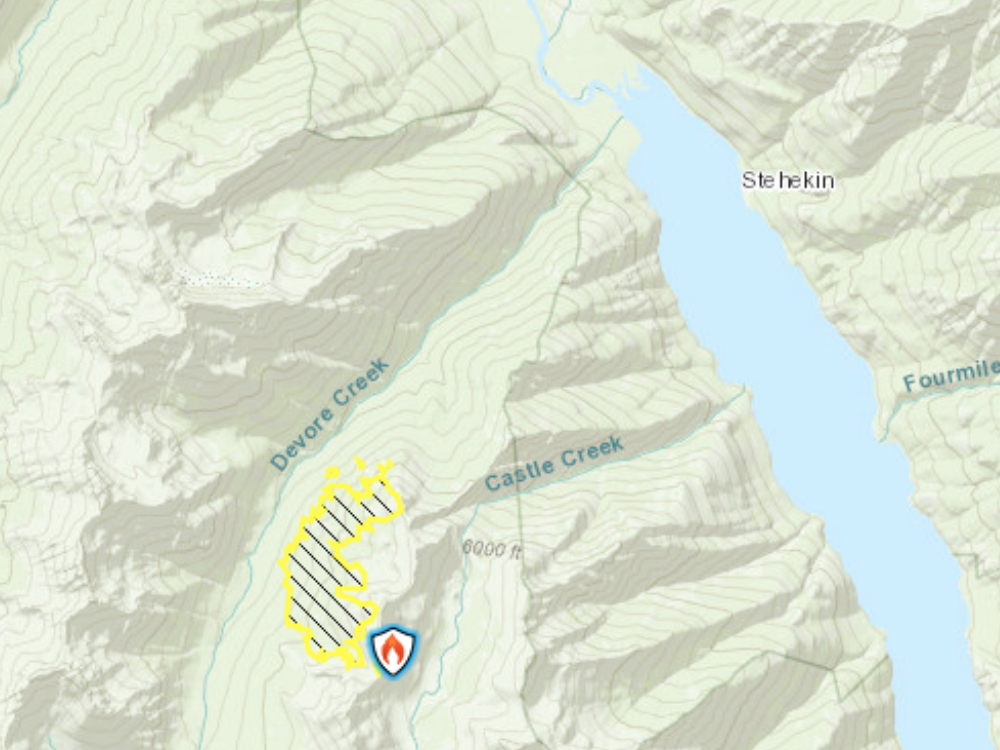 Smoke from the wildfire is now visible in the surrounding vicinity, including drifting north to the Methow Valley.
Weather concerns include high heat, potential for thunderstorms and some gusty winds.