Juveniles are being targeted for distribution and sales of drugs
information and photo released by Chelan County Sheriff's Office
In 2022, the Columbia River Drug Task Force began receiving and collecting information from School Resource Officers and other sources of adult drug dealers providing a variety of drugs to juvenile students in the Wenatchee and Leavenworth areas.  The drugs that were being given and sold included marijuana, marijuana infused items, nicotine, alcohol, molly, and fentanyl.  There was also an overdose possibly associated with these adult dealers.
With all of this information, the CRDTF made it a priority to identify, disrupt, and arrest these dealers.  During the investigation, one of the suspected dealers was identified as a Blake Wallace, a 22-year-old Wenatchee resident who has gang affiliations and is known by CRDTF.
Detectives discovered Wallace was using social media to advertise he was Wenatchee's "Plug" for puff bars, nicotine/marijuana infused cartridges, and marijuana.  Detectives continued to follow up on leads and eventually were able to develop probable cause to arrest Wallace after observing him buying THC infused products and delivering them to juveniles for a profit.  Detectives arrested Wallace without incident on 04-12-23.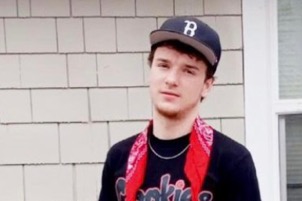 The CRDTF would like families in the Wenatchee Valley to take notice as there are individuals who are targeting our youth for drug sales over social media. The investigation is still on going.