Duke Nordby will travel to South Dakota as a heeler in team roping
 by Loni Rahm, photos courtesy of the Nordby family
Congratulations to Chelan Middle Schooler, Duke Nordby, who made it to the Junior High National Rodeo, which will be held June 23-29 in Huron, South Dakota.

Duke earned 3rd in the average this year in team roping as a heeler in the WSJHRA (Washington State Junior High Rodeo Association). Duke's partner, who heads for him, is Taron Shumway from Tri-cities. When team roping Duke ropes the heels from his trusty horse Jackson. This is his first year with the WSJHRA, but it certainly "ain't his first rodeo!".
According to his mom, Cora, Duke has been rodeoing "since he could carry a rope".
He started at junior rodeos and Wiley City Rodeo in little kid events like mutton busting, goat tail untying and stick race. Cora indicated Duke started riding when he was able to walk. He had ponies to ride and move cows on on our ranch in Mansfield. He enjoys team roping the most, but competes in team roping, ribbon roping, and breakaway roping. When team roping Duke ropes the heels on his trusty horse Jackson.
It's a passion that runs in the family. Both Duke's parents have rodeoed through the years in college, in the Pro-West and dad Larry in the PRCA. Larry won the National College Finals in team roping as a header "back in the day" with his heeling partner, Clay Ring, and still participates in local & regional rodeos and ropings when he can. Cora also competes in breakaway rope & team rope on occasion, although she admits this was "pre kid — so we don't do as much as we did when we were younger!"
Duke's sister Beau competes in The WSHSRA (Washington State High School Rodeo Association) which is the parent to the WSJRA. She competes in team roping as a header, barrel racing & breakaway roping. Her heeling partner is Logan Oules of Chelan. They were 14th in a very competitive pool of kids this year. Cora said she is very proud of their first year, and looking forward to the fall when they are planning to host a fall rodeo for the association in NCW the weekend of Sep 20-22.
Earlier this year Duke was also part of the CMS 7th grade basketball team that went undefeated for the season.  His mother said that Duke sets goals for himself & works toward them. "He even started a goal journal this year that he came up with himself which was pretty cool. He's a kind and inclusive team player  who supports and involves others, which is what we are most proud of. We are very proud of our kids."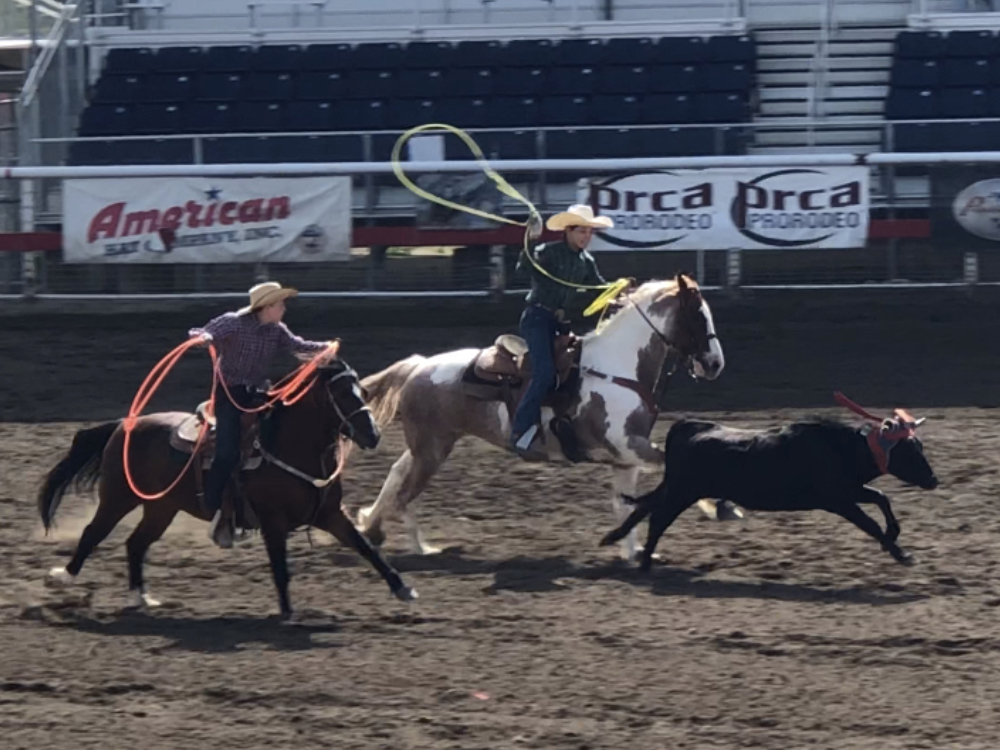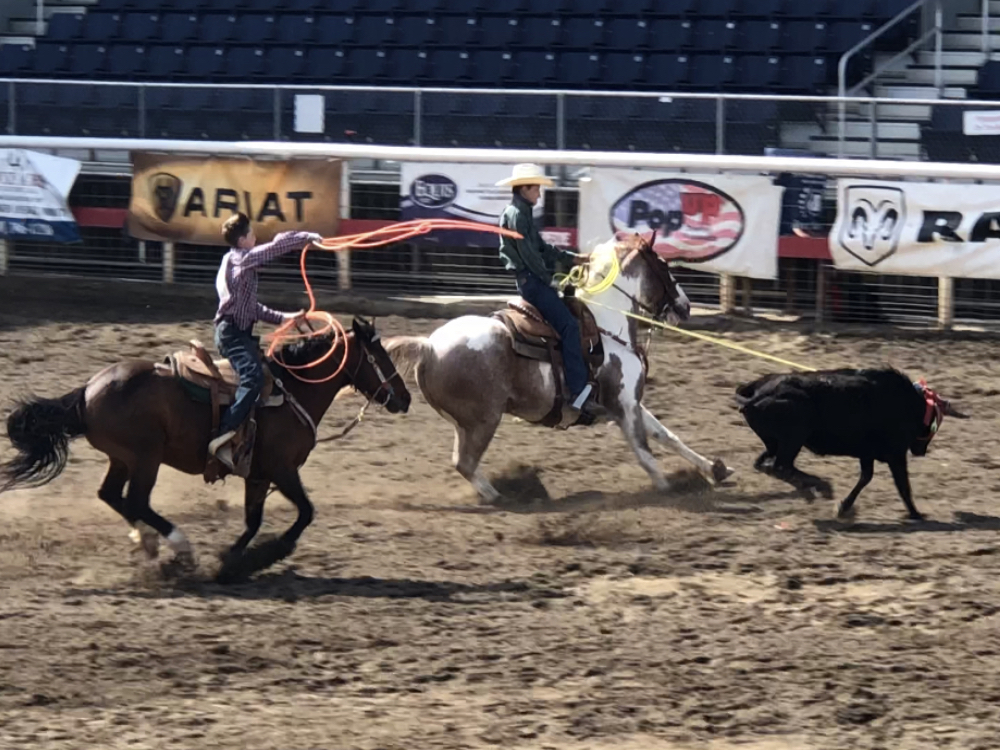 About the National Junior High Finals Rodeo:
Each summer, the "best of the best" from each state and province qualify for the National Junior High Finals Rodeo. Approximately 1,000 competitors show off their talents in the event and compete for thousands of dollars in scholarships and prizes.
For more information, visit their website.