Community Meeting Scheduled for Wednesday, June 19
By Loni Rahm
Please note: the image above of the Leavenworth Pump Track is representative of products developed through American Ramp Company. It is used only for illustrative purposes and not necessarily what will be discussed at the Chelan Community Meeting.
The public notice issued this morning by the City of Chelan was as straightforward as usual — except for one unfamiliar word that sent me immediately onto google. What exactly is a pump track? Who has them? Who uses them? Which led me to the YouTube video below chronicling the development of a pump track in Leavenworth.
A pump track is a circuit of rollers, banked turns and features designed to be ridden completely by riders "pumping"—generating momentum by up and down body movements, instead of pedaling or pushing. It was originally designed for the mountain bike and BMX scene, and now, due to concrete constructions, is also used by skateboard and scooter riders, and accessible to wheelchairs. Pump tracks are relatively simple to use and cheap to construct, and cater to a wide variety of rider skill levels.
The images below are representative of a relocatable pump track used in Auckland, New Zealand as well as a permanent high end pump track developed by Velosolutions. They are used only to illustrate the range of the product.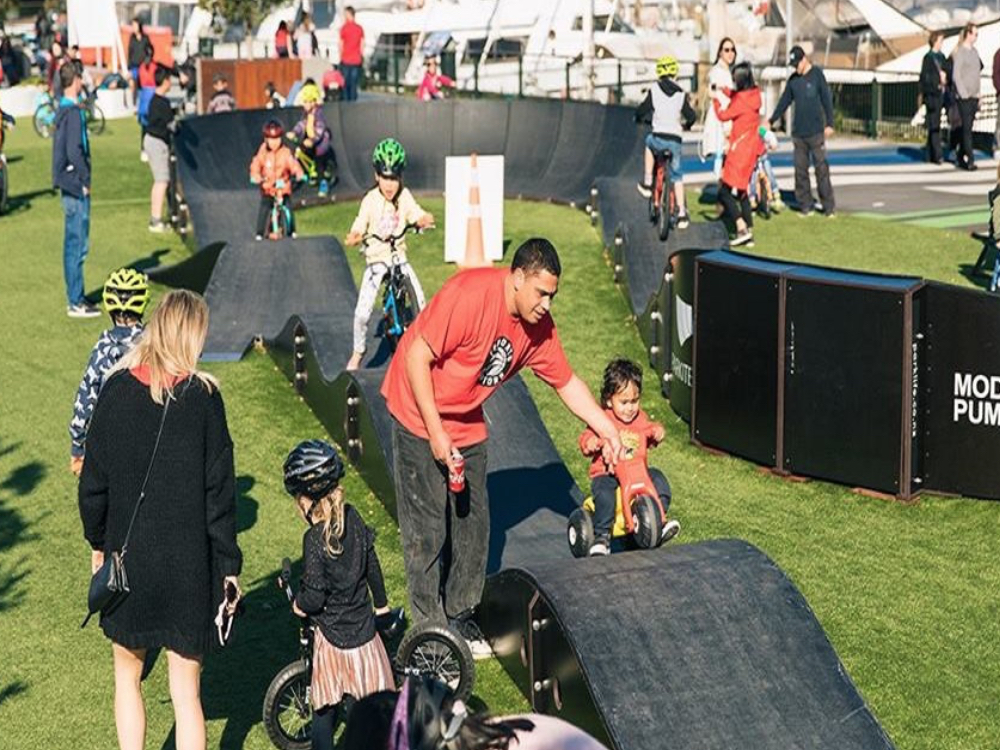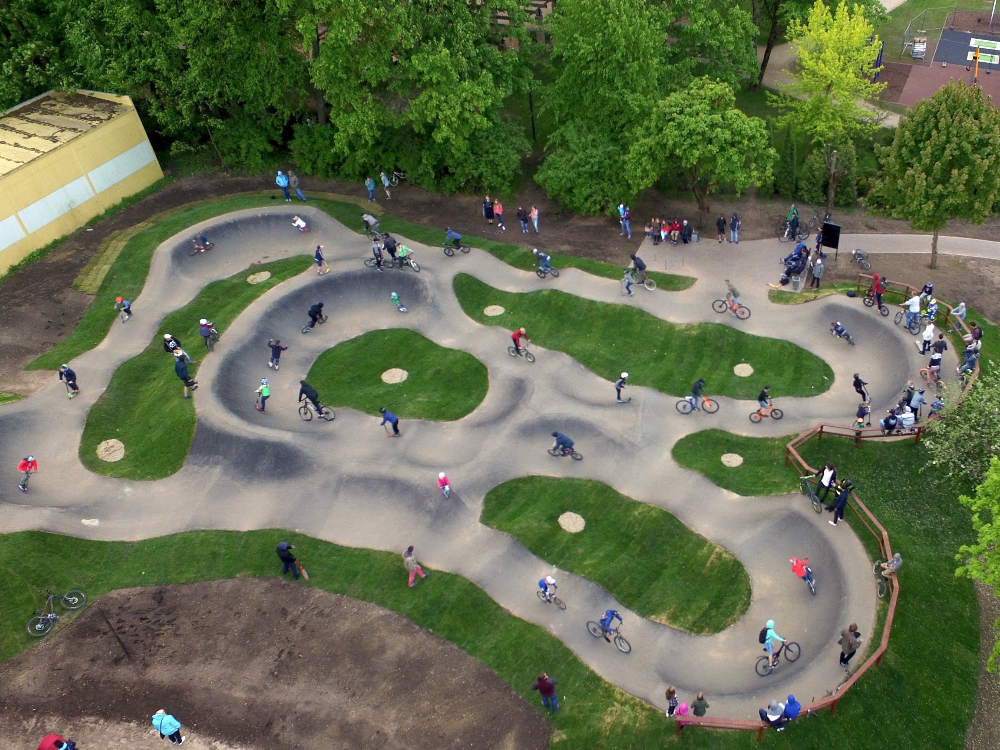 This short video shows the fascinating story of the new Pump Track in Leavenworth
The Public Meeting Notice:
CITY OF CHELAN: SKATEPARK/PUMPTRACK COMMUNITY MEETING
The City of Chelan and American Ramp Company are requesting the community's input regarding a skatepark/pumptrack design at Don Morse Park.  A public meeting will be held on June 19, 2019 beginning at 6:00 p.m. in City Council Chambers at 135 E Johnson Avenue in Chelan, Washington.  For more information, please contact City Administrator Mike Jackson at 509-682-8014.