Teams Shake Off Spring Break Layover with Busy Competition Weekend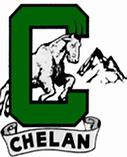 Submitted by CHS Track & Field Coach Erik Romero
I hope that you were all able to enjoy a good first weekend back from Spring Break. I know that we, as Chelan Track and Field, enjoyed a busy but fun Saturday. With our team being over 50 kids strong for the third year now, makes for a good problem. Trying to get kids the most and best opportunity to to compete and have fun. This was one of those weekends.
First, I would like to welcome our new assistant coach… Coach Robin Weathersby. He is a Chelan Grad and someone was is excited to help our student athletes become better not only in Track and Field but also in our school and community. He brings a lot of knowledge and looking to relate to our younger students as well.
Part of our team was able to stay home and compete in Manson for 3rd Annual Manson Invite. We were able to have most our kids compete in 3 or more events. Some stand outs were Lucy Bordner and Alliyah Villasenor. They both competed in and placed in the top 8 for the 100 meter dash. Lucy's time was a personal best with a 13.98 and finishing 5th. Alliyah came in 8th with a time of 14.25. They also finished in the top 6 for the girls 200 meter dash. Lucy ran a season best of 30.13 finishing 4th and Alliyah came in with a time of 30.66 and came in 6th place. We also had a new comer to our Track team and threw well for us, that was Maritza Blanco and finished 5th in the Shot Put with a throw of 27 feet 10 inches. Aislinn Davis finished top 17th out of 30 throwers with a distance of 21 feet 7 inches.
On the boys side we had some kids get a small taste of what an invite looks like. Jacob Bekel and JC Austin ran the 100 meter dash for us, with Jacob taking 11th and JC finishing 17th. We had Cameron Manda and Gauge Culver finish 6th and 7th for us in the 110 Meter High Hurdles. Cameron doubled back in the 300 meter low hurdles finishing 4th with a time of 48.07. We also had a four of our boys compete in the 4×100 meter relay and finished 5th. The team of Mario Gonzalez, Gauge Culver, Cameron Manda and Julian Villasenor. We had a number of throwers compete in Manson and Caden Bryant was able to finish 5th for us in the Discus. He threw 90 feet and 3 inches. Skye Malone finished tied for 4th place in the High Jump.
We had some great highlights from Manson, thank you to Coach Barnes, Coach Sargent and Coach Weathersby for helping our student athletes at Manson.
At the Cashmere Invite, we had a lot to be excited about and a lot of growth as well. We had a few of our kids, not only compete very well, but we had some kids take first in some events. This was our first meet competing against teams from the West Side. Teams ranging from 2B level to 2A competition.
On our boys side, we started out well with Christopher Knight who finished 5th in the 1500 meter run. Cashmere runs an Olympic style race and Chris ran well. His time of 4:31.97 is a great time after a long break. Javier Torres also ran well and was able to finish 12th with a time of 4:42.07.
Matt Smith was battling an elbow injury but was able to still throw 37 feet and 5 inches in the Shot Put. Finishing 10th out of 30 throwers and Alex Neri came in 16th with a throw of 34 feet and 6.5 inches.
Alex Neri came back in the discus and was able to throw well in some rainy conditions. His distance of 98 feet and 8.50 inches secured him 8th out of 30 and Hunter Logan finished 12 with a close throw of 96 feet and 9 inches.
Javier Pastor was able to clear 10 feet in a Loaded Pole Vault field and finished tied for 8th place. One of our highlights was on our boys side was Bert Mendivil. In a competitive Long Jump field he performed well and was able to place 1st overall. His jump of 19 feet 7.5 inches was close to his season best. He continues to put time in the off season and working toward reaching his season goal of jumping toward 21 feet. Christian Torres came close to finishing in the top 8. He placed 9th with a jump of 18 feet 1.75 inches. Bert also finished 6th in the Triple Jump with a jump of 37 feet 8 inches. Almost a foot off from his previous season best. He will be looking to reach better marks in the triple jump.
On the girls side we had some marks and times. We had a number of girls place in the top 8 and also some first place finishes.
Ava Dickes started our day off with her fast time this year in the 100 meter dash. She placed 3rd with a time of 12.85 and missing the top two places by .2 seconds. Molly Oswald, after a week off spending time with her family on a mission trip, she came back to run a Personal Best in the 100 meter dash. Her time of 13.51 placed her 8th place.
200 meter dash was another highlight for us. Freshmen Matea Ivory placed and performed well. She ran a personal best of 27.77 seconds which placed her 4th overall. Molly Oswald followed up her 100 meter performance with a season best of 28.14 placing her6th overall.
Ava Dickes has worked so hard to prepare for the 400 meter dash all off season and ran it for the first time this year. Her time of 1:01.03 not only gave her the first place overall but also gave our girls team 10 overall points.
Elly Collins, also a freshman, had a great first Invite. She placed 3rd in the 100 meter hurdles, getting a season best of 16.93 with room for improvement. She also placed 5th in the High Jump with clearing a height of 4 feet 8 inches and barely missing 4 feet 10. She didn't perform as well as she wanted too in the Pole Vault but she was able to finish 3rd clearing a height of 9 feet 6 inches.
We had success in two of our girls relays. The team of Elly Collins, Ava Dickes, Matea Ivory and Molly Oswald performed well in the 4×100 relay. Their time of 51.68 was able to get them first place overall. Not bad for a team that only practiced for 20 minutes before the meet. They are looking forward to more meets and practice time to get better timing and handoffs.
Our girls 4×400 meter relay team placed 4th overall. The team of Rosa Lopez, Ava Dickes, Matea Ivory and Molly Oswald ran in a tough field and ran a time of 4:26.54…
With a our girls team placing 5th among a field of over 20 teams. With our team now in the thick of our schedule. We look forward to a busy couple of weeks. Next Tuesday we go Tonasket, with a Saturday trip to Snohomish for the Nike Eason Invite on the 21st. Thank you to everyone who came out to support our kids and thank you for allowing me to coach and work with your kids. It is a busy but exciting time for Chelan Track and Field