"Airborne" Eddie Reminisces About His World Championship Run
Listen to the interview and watch the YouTube video below
By Dennis Rahm
Pioneering snow skier "Airborne" Eddie Ferguson of Chelan will be officially inducted into the U.S. Ski and Snowboard Hall of Fame this weekend in Squaw Valley, California.

In the early 70's Ferguson helped create the "Hotdogging" style of skiing which is now known as Freestyle.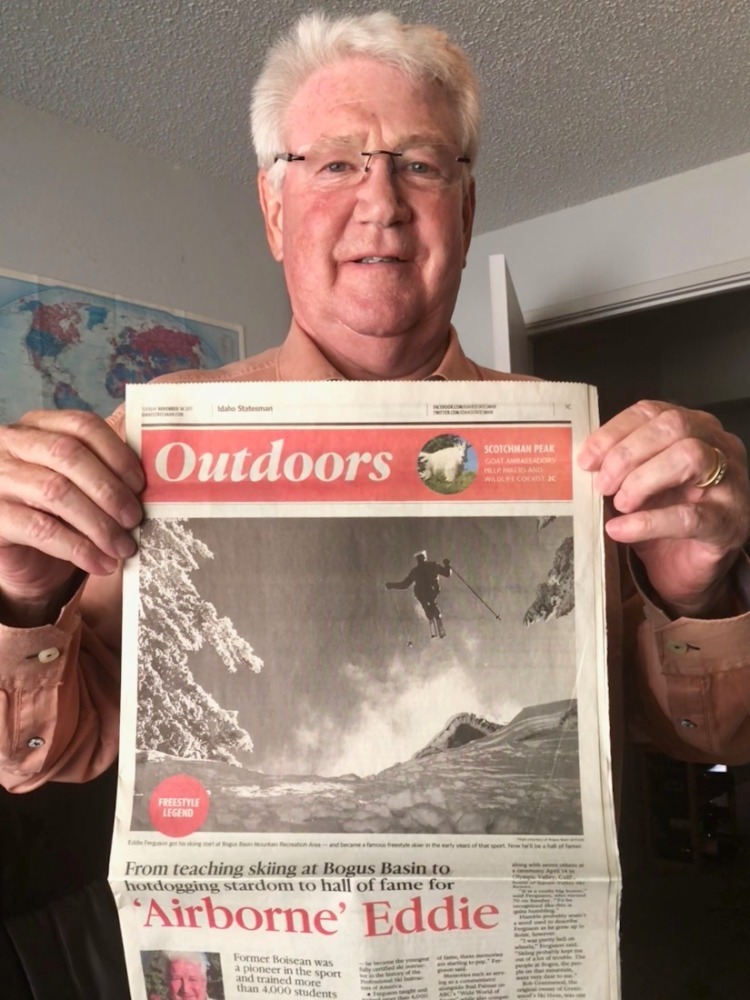 Regarding this weekend's induction ceremony, the fun-loving Ferguson told LakeChelanNow he is counting down the hours and minutes to the Saturday night event which will include a sit-down dinner for upwards of 650 people.
He is looking forward to reconnecting with many of his former competitors from back in the day as well as sharing a very special night with friends who are coming from Florida, Utah, Seattle and Chelan.
Ferguson was the World Freestyle Champion in 1973 and that same year was named "Hotdogger of the Year" by Skiing Magazine. It was that same year that "Airborne" Eddie also made what was probably his most famous run which resulted in a rare perfect score.
You can listen to Ferguson describe the run in our recorded interview below and watch it in the YouTube video also posted below.
Click below to hear LakeChelanNow's Recent Interview with Ed Ferguson
Watch the Video of Airborne Eddie in Action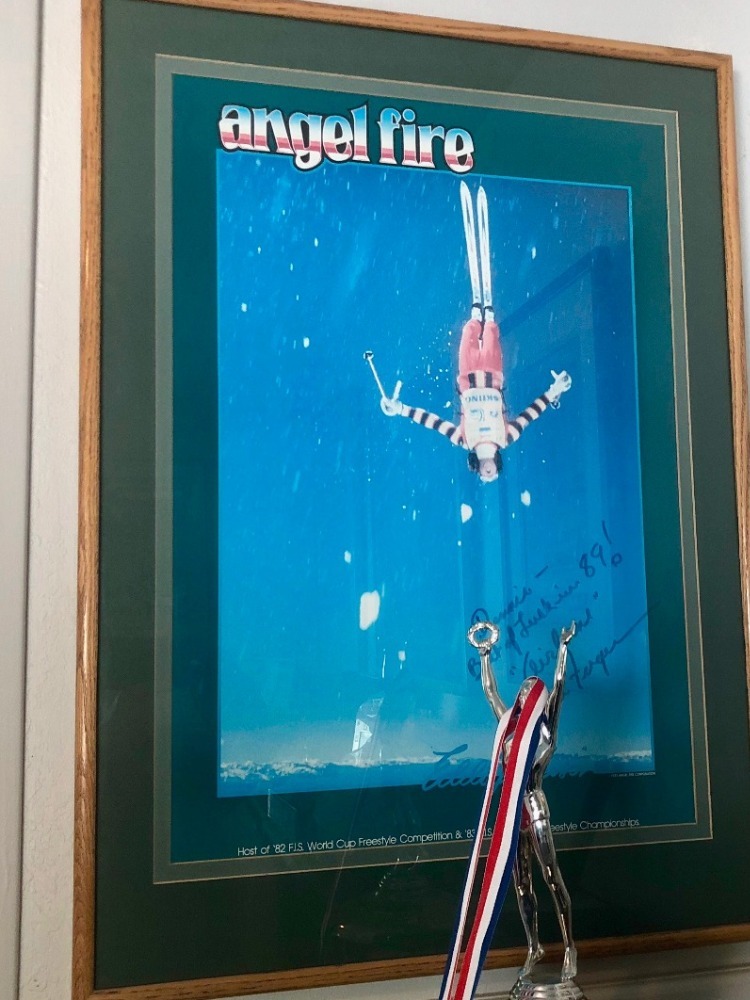 Ferguson honed his skiing in the mountains near Boise, Idaho at an early age. In 1964 at the age of 16 he became the youngest certified ski instructor in the history of the Professional Ski Instructors of America.
Other interesting notes from his colorful career include appearing as a commentator on ABC's Wide World of Sports and serving as a personal ski instructor for Hollywood movie legend Steve McQueen and his son.
Ferguson retired from competitive skiing in 1979, and at that time was seeded number four in the World. The 70-year-old Chelan Realtor still skis at Mission Ridge.
He says, "I still ski fast, but I don't jump anymore, and I avoid moguls like the plague".
While this weekend's induction ceremony is being held at the Squaw Valley Resort, the U.S. Ski and Snowboard Hall of Fame is located in Ishpeming, Michigan.