Lady Goats travel to Leavenworth on October 8th
Information supplied by Chelan Athletic Department, photo above from Spokane Tournament
The Lady Goats continue to sweep opponents on the volleyball court. Chelan hosted Okanogan with the first home league match of the season. We won in three with scores of 25-8, 25-11, 25-8. Chelan's outside hitters, Emma McLaren and Elly Collins, combined for 32 kills.
Chelan remains undefeated in match play at 7-0 and moves to 2-0 in league play. The Lady Goats next travel to Leavenworth to take on the Kodiaks on October 8th.
Stats:
Emma McLaren 17 kills,6 digs, 14/16 serving with 1 ace
Elly Collins 15 kills, 2 blocks, 5 digs, 11/12 serving
Katie Rainville 6 kills, 2 assists, 4 blocks, 1 dig, 8/10 serving with 1 ace
AJ Gueller 7 kills
Olivia Strandberg 3 kills, 3 digs, 7/7 serving
Ally Williams 1/1 serving
Leanna Garfoot 43 assists, 2 blocks, 3 digs, 9/9 serving
Casey Simpson 7 digs, 3/3 serving
Morgyn Harrison  1 kill, 2 assists, 14 digs, 16/16 serving with 1 ace
LakeChelanNow's live broadcast of the Lady Goats at Cashmere was powered by Chelan Realty, Watson's Harverene Resort, Kelly's Ace Hardware, Lake Chelan Building Supply, North Cascades Bank, Zippy Disposal Service, Russ McClellan – Frontline Realty, and Cashmere Valley Bank.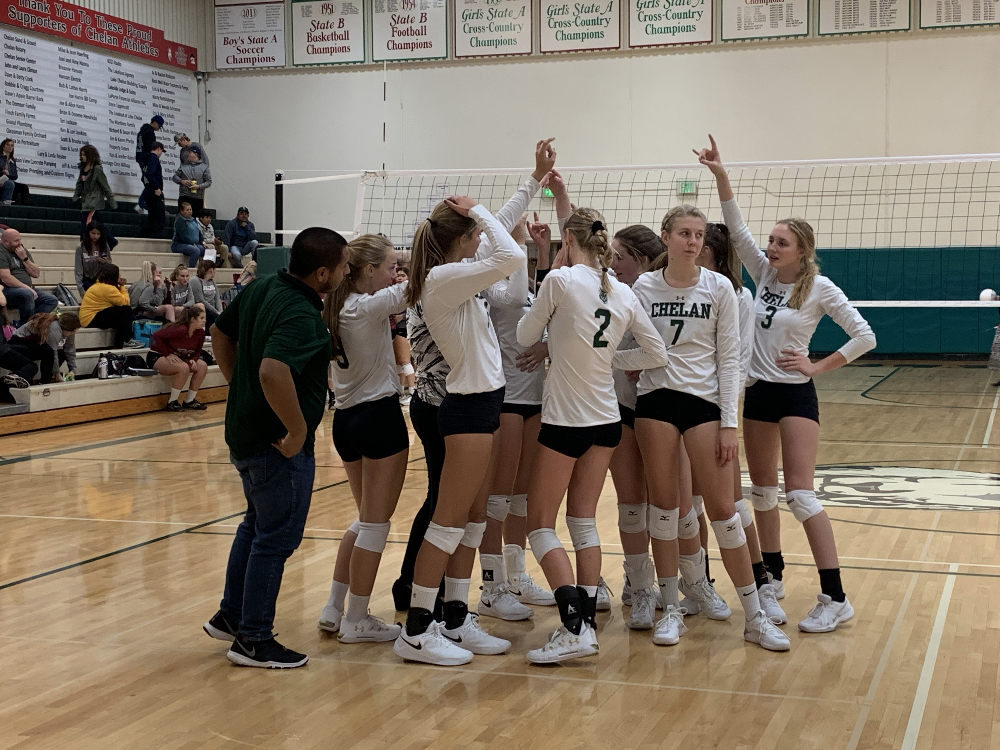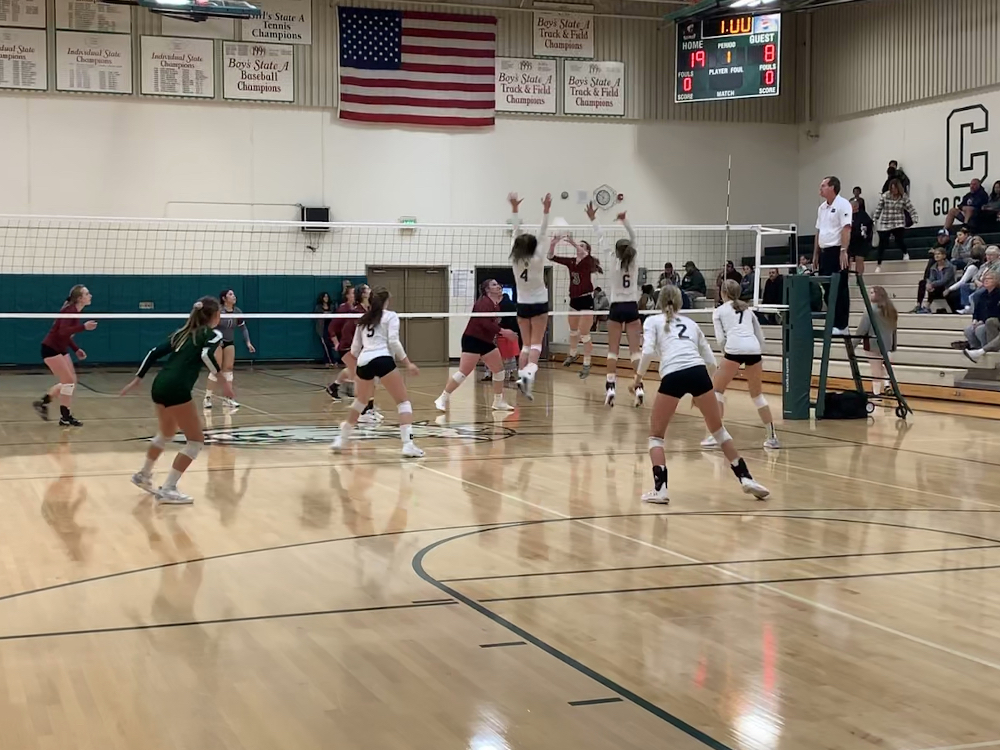 Prior to the Lady Goats' home match, they traveled to Spokane (feature photo at top). Here is the recap from that tournament:
Chelan Lady Goats had a great weekend in Spokane. We were one of 64 teams (all divisions) participating in the Linda Sheridan Volleyball Classic Tournament.
We played two sets with Mead JV 25-10, 25-13, Ferris 23-25, 21-25, Moses Lake 25-15, 25-16, Eastside Catholic 25-19, 25-17, West Valley Yakima 25-21, 25-23 and Pullman 21-25 and 26-28.
Come support your Lady Goats!