Additional Bond Conversation Meetings Scheduled for Next Two Mondays
by Loni Rahm, LCN Photos. Graphics provided by the Citizens Campaign Committee
On Monday evening, a large crowd of community members enjoyed freshly made tamales in the High School Commons before filling the adjacent Performing Arts Center (PAC) for an informational presentation on the proposed School District Bond.

Superintendent Barry DePaoli led off the conversation with a few facts and figures pertaining to enrollment and the much-needed improvements and new facilities that would be covered by the bond. He was followed by brief statements from the high school, middle school and elementary school principals who provided specific examples of overcrowding and insufficient infrastructure at their existing school facilities, and the impact on student safety and education opportunities.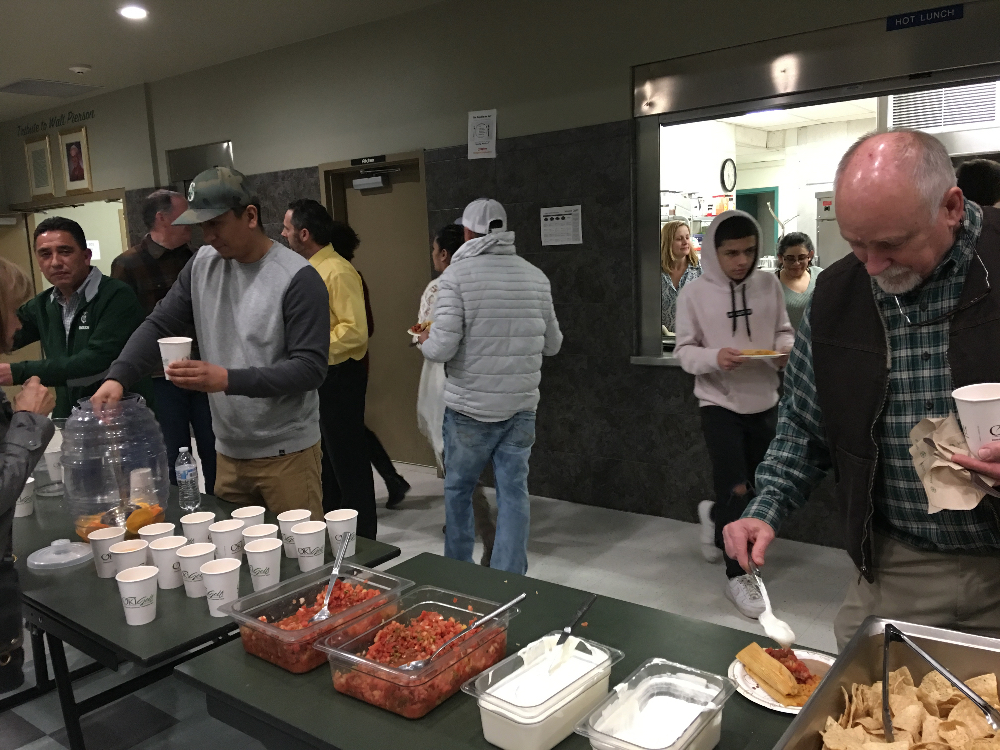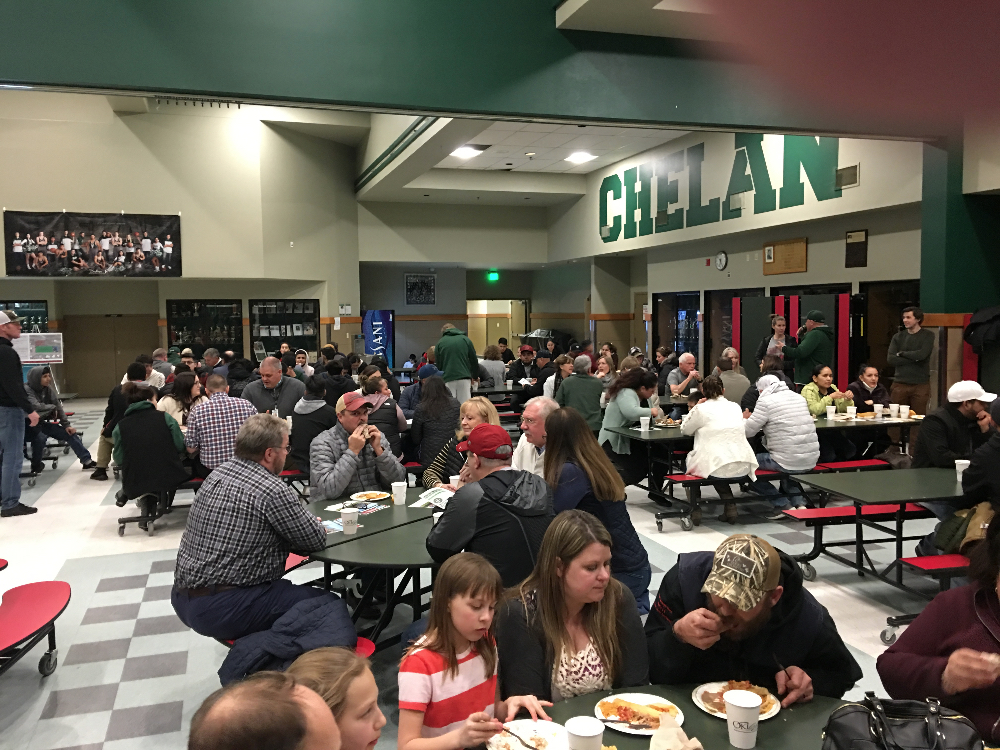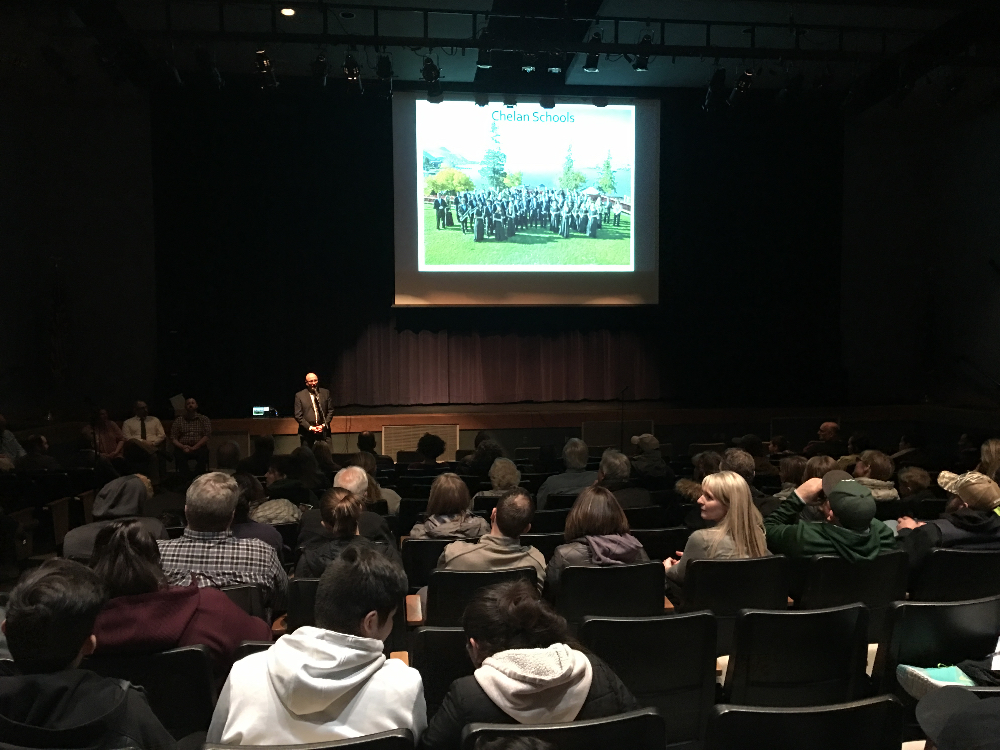 Architectural representatives from Zervas in Bellingham were also present at Monday's meeting to gather input. DePaoli stated there would be a high level of community involvement and feedback on the design of the new high school which is proposed to be built on district owned land near Mountain Goat Field .
Pointing to an aggressive timeline which would have the new high school ready for occupancy in the 2021-2022 school year, DePaoli has previously indicated one of the benefits of building a new facility is the lack of disruption for students during construction. Students would remain in the existing facilities until the high school was complete. Then reconfiguring of grades could take place with minimal impact.
Graphics of the proposed improvements and new construction are provided below, and can be found on the district website and on the Citizens Campaign website.
In addition, detailed information and photos will be on display at Coffee House Conversations held the next two Mondays (3/18 and 3/25) starting at 6:30 p.m. at the Lake Chelan Chamber of Commerce. Representatives will be available at each meeting to gather feedback and answer any questions community members may have. However, DePaoli would like to remind everyone that he welcomes questions and comments at any time. He can be reached at the district office by calling 509-682-3515.