250 youngsters learn basketball skills from NBA Player
by Dennis Rahm
For the fifth consecutive year the Joe Harris basketball camp in Chelan gave area youngsters the opportunity to hone their basketball skills while learning about teamwork, work ethic and attitude. This year's camp was a free event and drew 250 youngsters from kindergarten through eighth grade.

Campers were divided into K through 4 and 5-8 grades and featured two sessions per day last Friday and Saturday at both Chelan High School and the Community Gym.
This year's camp received a bit more attention than in previous years as a Brooklyn Nets video team traveled to Chelan to showcase the event for Nets fans. LakeChelanNow caught up first with Anthony Ingrassia of the Brooklyn video team who explains why they made the trip to Chelan and we also visit with Video team member TJ Winters. Both enjoyed their Chelan experience and have some interesting insight into Joey Buckets.
The Brooklyn Nets were well represented in Chelan.  Dennis interviews a couple of members of the Nets' video team who made the trip to Chelan to capture the excitement for Brooklyn fans.
The camp also featured an appearance by former UW Husky and veteran NBA player Spencer Hawes. Hawes explained he was in town for a wedding and contacted Joe to indicate he'd come by the camp to lend a hand. Hawes first met Joe when Harris was playing AAU ball in high school and tells LCN he's a big fan of Joe's.
Dennis chats with former Husky and NBA Player, Spencer Hawes about Chelan and interactions with young "Joey Buckets"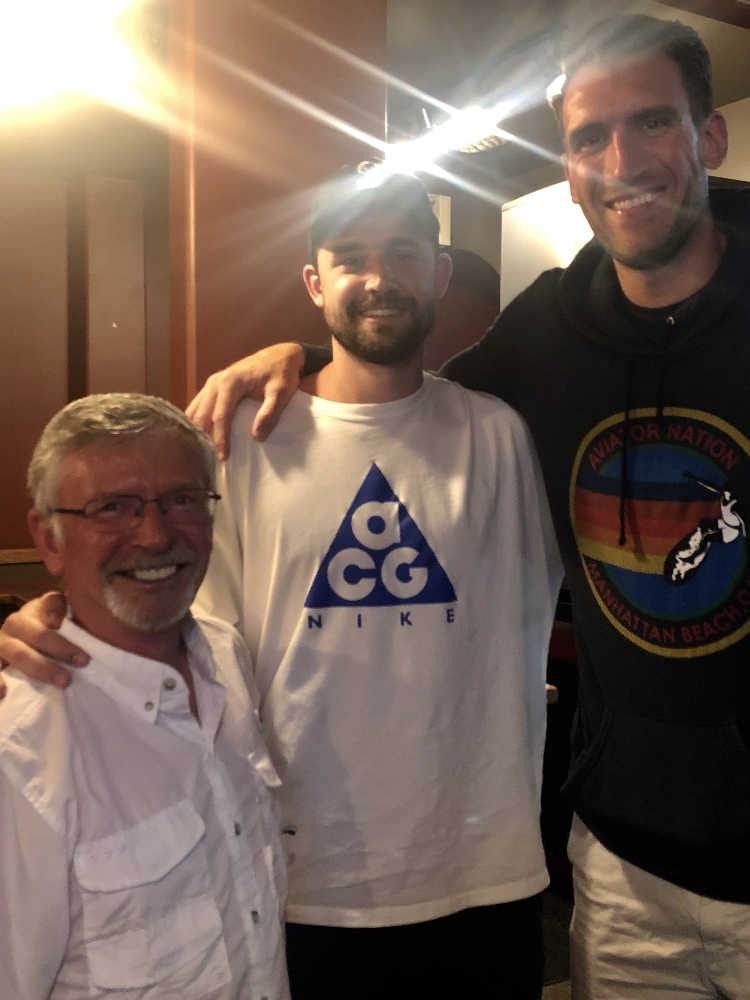 Joe Harris is a 2010 graduate of Chelan High School and was named the Gatorade Player of the Year in Washington State  as well as Washington Mr. Basketball. He started all four years at the University of Virginia earning All ACC honors and was selected ACC Tournament MVP in 2014. Harris was selected by Cleveland with the 33rd overall pick in the 2014 NBA draft. In 2016 his career took a major upturn after being signed by the Brooklyn Nets.
Last season Harris had career highs in almost every statistical category and he ended up not only winning the All-Star weekend 3-point championship, but would go on to lead the entire league in 3-point shooting for the season.